VEGAS MYTHS BUSTED: Hunting for Bambi
Posted on: June 26, 2023, 08:03h.
Last updated on: October 28, 2023, 07:47h.
In July 2003, a video producer pulled a fast one on KLAS-TV/Las Vegas. He staged a safari in which attractive young women wearing sneakers, and nothing else, were hunted with paintball guns by men who were said to have paid thousands of dollars for the experience.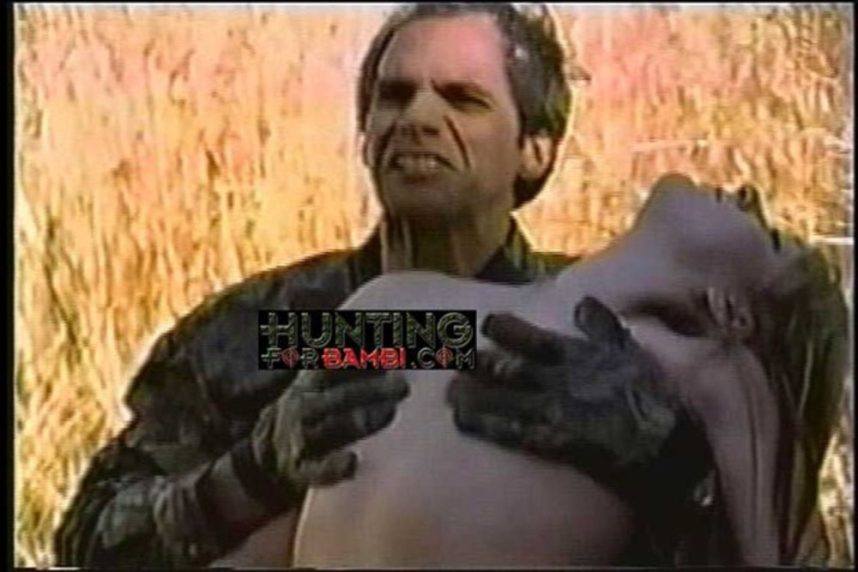 Reporter LuAnne Sorrell broadcast an on-scene report of a hunt in progress, taking Michael Burdick for his word that the Hunting for Bambi  experience was 100% legit. The story was picked up by CNN, MSNBC, FOX News, and legitimate newspapers around the world.
The majority of women have a deep-seated fantasy … to be sought after by a stranger," Burdick told FOX, which also interviewed a "Bambi" who gave her name only as Taylor. She claimed, "We're not getting hurt that bad," and that potential injuries are irrelevant from a legal standpoint, because "I know what I'm getting into."
The women were supposedly paid $1,000 if they got hit with a paintball pellet and $2,500 if they didn't.
If that's about as much misogyny as you can stomach today, perhaps you should stop reading and check out another recently busted myth instead. (How about this one about Celine Dion helicoptering to and from Caesars Palace?)
HuntingForBambi.com actually advertised that hunters would be flown to Las Vegas and given the opportunity to choose between a menu of 30 naked women to "chase down and shoot like dogs."
"This is the gift for the person who thought he had it all," the website proclaimed.
See? Told you. But you didn't want to read about Celine instead.
Paying Deerly
The hoax was a publicity stunt designed to sell the horrifically distasteful softcore videos Burdick produced of his staged hunts. The website perpetuated the myth that these hunts were real, but charged $10K for the experiences to discourage any actual bookings. In case the high price didn't stop someone, the website couldn't actually accept credit card charges in that amount.
The women shown in the videos and news stories were all actresses, and the men who supposedly paid to hunt them were all friends or associates of Burdick's. One was George Evanthes, owner of a Las Vegas-based adult video manufacturer called Tough Girl Productions.
The subsequent stories exposing Hunting for Bambi as a hoax didn't get 1/100th of the national exposure that the initial reports did. So, most people who saw those reports still vaguely recall it as a Vegas thing that actually happened.
Hey, only in Vegas, right?
Brass Eagle, a large paintball product manufacturer, even grew concerned enough to issue a press release stating that they "condemn this irresponsible activity."
Bambi: The Reckoning
Hoaxing news producers isn't illegal. However, obstructing justice, giving false information to police officers, and conducting business without a license are all misdemeanors. And a year later, Burdick was dragged into a municipal courtroom by the city of Las Vegas on all these charges. (The only business license Burdick's company held was for selling videos, not for operating a sexually oriented business or running paintball games.)
"He was a very convincing con man, and the public has to know about guys like him – and then, when they're caught, they become wimps," Oscar Goodman, the former criminal defense attorney for the mob who was mayor at the time, told the Las Vegas Sun.
Burdick accepted a plea deal. He paid a $1,105 fine and officially apologized. In exchange, the city dropped its two obstructing justice charges. Then, Burdick disappeared.
These days, Burdick's original Hunting for Bambi VHS tapes and DVDs sell for about $20 online, with almost no collector's markup at all. And Burdick? He serves as a producer for WWE, which is also quite fitting.
Look for "Vegas Myths Busted" every Monday on Casino.org. Click here to read previously busted Vegas myths. Got a suggestion for a Vegas myth that needs busting? Email corey@casino.org.
Most Read