Esports Betting Markets Overtake A Major Sporting League
Posted on: December 22, 2016, 06:00h.
Last updated on: January 18, 2017, 11:53h.
The esports betting markets were 10 percent more popular than markets on hockey in 2016, according to the Pinnacle online sports book.
Marco Blume, a trading direct director at Pinnacle told video games website PVPLive.com this week that Dota 2 and Counter-Strike: Global Offensive (CS:GO) were currently leading the charge in eSports betting, fueled largely by the recent crackdown in skins gambling.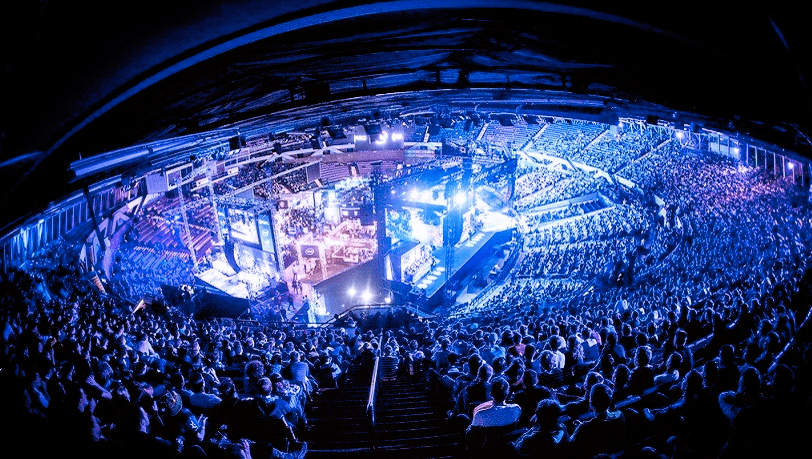 Valve Corp, the makers of Dota 2 and CS:GO were forced to disrupt the billion dollar gambling industry that had grown up around the trading of "skins," the colorful designer weapons attainable within the game with varying degrees of rarity.
Skins Scandal
Valve had encouraged the trading of skins via its Steam platform, in order to establish a virtual economy around the games, but because third-party gambling websites could also open accounts on the platform, skins could be transferred to their sites to be used as digital casino.
Valve shut down the industry having been threatened with at least two lawsuits that claimed they were facilitating underage gambling, an accusation the company flatly denies.
Of course, the sudden dearth of sites permitting esports betting using skins after the crackdown means that bettors must now turn to sites offering real money markets on esports, like Pinnacle, hence the sudden surge.
The fact that esports has overtaken hockey in the betting stakes, meanwhile, can, to a degree, be explained by the fact that, outside Canada and the US, hockey is not a very popular sport.
Furthermore, Pinnacle does not take US bets, making the pool of potential bettors even smaller, although Canada is a huge market for the bookmaker.
Nevertheless, there's no denying that esports betting is getting big. Pinnacle recently said that it is its seventh biggest market and has already overtaken golf.
Viewing Figures Challenge Traditional Sports
In terms of viewing figures, too, esports is snapping at the heels of more traditional sports. A recent study by esports and marketing intelligence firm Newzoo found that, among male American millennials, at least, esports matches were as widely viewed as hockey and basketball.
"The popularity of esports spikes among male millennials," it said. "In fact, 22 percent of this valued target group frequently view esports, placing it higher than ice hockey and equal to the popularity of baseball."
The study researched consumer attitudes to esports in 27 countries in an attempt to discover just why so many big global and local brands, including gambling companies, are investing in esports.