Usher to Headline Super Bowl Halftime Show
Posted on: September 25, 2023, 12:56h.
Last updated on: September 26, 2023, 02:26h.
Usher will headline the Super Bowl LVIII halftime show in Las Vegas on Feb. 11, 2024, it was announced by Apple Music and the NFL on Sunday.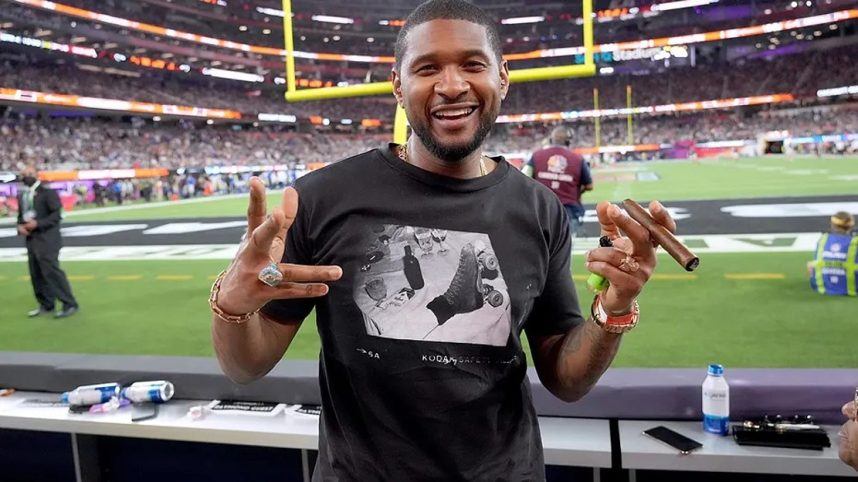 Usher, 44, has eight Grammy awards, four No. 1 albums, and nine Billboard No. 1 hits, including "U Got It Bad," "U Don't Have to Call," and "Nice & Slow."
He'll have to follow up on what the NFL reported as the most-watched Super Bowl halftime show last year. Rihanna showcased her second pregnancy to nearly 120 million people during the set. According to TMZ, the Federal Communications Commission received over 100 complaints after the big game, many claiming Rihanna's performance was "overtly sexual."
It's an honor of a lifetime to finally check a Super Bowl performance off my bucket list," Usher said in a press statement from the NFL in which he seems to have forgotten that he also performed in 2011 at Super Bowl XLV, though that was only to perform his song "OMG" during the Black Eyed Peas' headlining set.
"I can't wait to bring the world a show unlike anything else they've seen from me before," Usher continued. "Thank you to the fans and everyone who made this opportunity happen. I'll see you real soon."
Long Shot
As of last month, Usher, who has had a Las Vegas residency since 2021, wasn't even on the shortlist of halftime headliner favorites published by FanDuel, which had Miley Cyrus first at +300, followed by Harry Styles at +600, and then Puerto Richan superstar (and previous Super Bowl performer) Bad Bunny at +900.
Taylor Swift, who sold out Allegiant Stadium twice in March 2023, reportedly turned the opportunity down but was still shortlisted at +900.
"She wants to be a part of the show at some point and is leaning towards doing it in a few years, especially if the Super Bowl is in Nashville," the Daily Mail reported being told by an unnamed source close to the NFL last month.
Fake News
Apple Music tweeted out the news along with a humorous video co-starring Usher and Kim Kardashian. In the clip, Kardashian seems to break the news to her famous friend via an urgent call.
"No for real, don't play like that," Usher told Kardashian, who then requested a ticket with the R&B singer.
So it'll be, like, me, my entire family, all my kids, maybe like five to 10 friends," Kardashian said.
"I'm gonna call you back," Usher replied.
Kardashian's contribution was filmed for the commercial. But Usher's part came from the music video to his song, "Confessions Part II." Apple Music also shared a similar video featuring former NFL star Deion Sanders.
The big game kicks off on Feb. 11, 2024, at Allegiant Stadium and will be aired on CBS.
Most Read