UK Bookies Slammed for Offering "Perks" to FOBT Players
Posted on: June 14, 2016, 12:40h.
Last updated on: June 14, 2016, 01:54h.
UK bookmaking shops have been criticized by the BBC's Victoria Derbyshire current affairs program for offering free food and drink to players of fixed-odds betting terminals (FOBT).
The show recently interviewed numerous shop managers and former managers who described a widespread policy of offering "perks" to gamblers. One former manager of a Coral shop said that FOBT players were viewed as "the gods of the betting shop" and revealed that staff were instructed to do "absolutely anything" to keep them playing.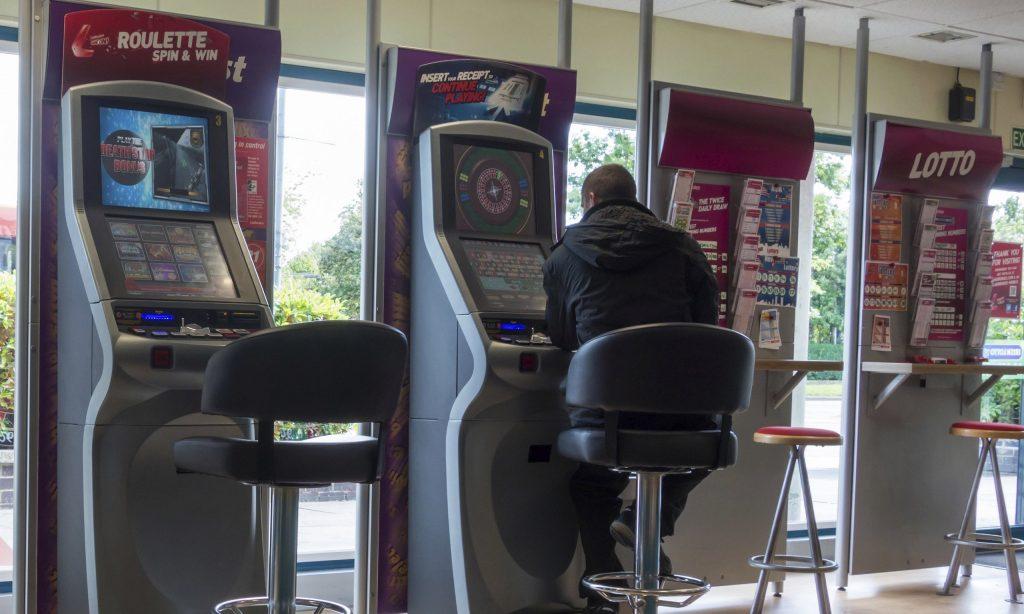 To anyone acquainted with the gambling culture in Las Vegas, where free booze and comps for gamblers are an accepted, and even expected, part of the business model, the shop managers' talk of "free tea and coffee" and "cheese and ham rolls" might appear faintly ridiculous, but it highlights how high feelings run in the UK about these controversial machines.
Accounting for Half of Land-based Profits
British bookmaking shops are not concentrated in a city in the desert that requires, for most, a long plane journey, nor are they tucked away on Indian reservations, of course. Nope, they are on almost every street corner in across the entire country. Dubbed "the crack cocaine of the high street" by the media, FOBTs allow customers to wager up to £100 ($141) every 20 seconds on fixed-odds games, usually via the very house-friendly-odds of roulette.
The special treatment offered to FOBT players in a gambling culture where comping is not the norm also highlights the reliance of bookmakers on the machines, in an age when betting on horseracing is currently on the wane.
The machines now figure into around half of all profits from bookmakers shops. Recent steps to limit the amount of machines per shop to five, meanwhile, has merely resulted in the opening of more shops, a move that has received its own horrified media backlash.
Gateway Drug?
With the media's unswerving condemnation of the machines has also come fury at the government for its perceived failure to impose sufficient restrictions on the bookmaking industry. There are fears that the younger generation is, in particular, danger of developing gambling-related problems, first through their exposure to the gateway drug that is "freemium" social casino gaming, and then on to the harder stuff via their local bookmakers' shops.
But the bookies themselves argue that instances of problem gambling have actually fallen since the introduction of the machines in 2005, when the UK Gambling Act of that year also brought a number of restrictions designed to protect consumers and underage gamblers.
And a recent study by the Gambling Commission suggests that the younger generation is actually more likely to be composed of cautious, sensible gamblers than older generations are.
The commission's statistics show that, as of March 2016, 18-to-24 year olds were more than twice as likely to be "low risk" gamblers than any other age group: while as many as two percent of 18-to-24 year olds were considered to be low risk, only 0.9 percent of 25-to-34 year olds were.
So while there may very well be some social cost to the proliferation of FOBTs in the UK, talk of a gambling epidemic there does not appear to be borne out by the statistics.
Most Read