UFC Sold for an Eye-Gouging $4 Billion
Posted on: July 11, 2016, 04:04h.
Last updated on: July 11, 2016, 04:04h.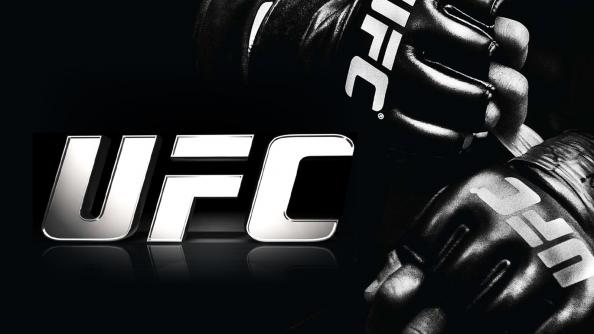 The Ultimate Fighting Championship, which Station Casinos' Fertitta brothers took from a fringe organization once described by John McCain as "human cockfighting," to a global sports empire, has been sold by the brothers for $4 billion.
The championships new owner is US talent agency WME-IMG, which has been backed in the deal by private equity groups Silver Lake and KKR, as well as the family investment office of Michael Dell, founder of Dell computers.
The Fertittas, who will retain passive minority stakes in the company, paid just $2 million for the brand and its assets in 2001, at a low point for the championships.
Becoming a Heavyweight
UFC was dogged by accusations of brutality and vilified by politicians at the time, not least of which was senior U.S. Senator John McCain from Arizona, who helped persuade 36 states to ban "no-holds-barred fighting" and pay per view carriers to remove it from their schedules.
It was banned in New York just before UFC 12 was due to kick off, forcing organizers to find a new venue, in Alabama. New York only lifted that ban earlier this year.
But under the Fertittas' stewardship, UFC gained a new level of respectability as promoters worked with state athletics commissions to impose new rules that curbed some of its previous excesses, allowing it to become a regulated sport.
A new direction emerged for the brand, with greater advertising and licensing of merchandise, and new distribution partnerships, such as the one it signed with Fox in 2011 for $830 million.
Global Audience
Today, UFC claims to command the world's biggest pay-per-view audience, and is broadcast to some 1.1 billion households in 156 countries. Its revenues last year were a reported $600 million.
"No other sport compares to UFC," said Dana White, UFC President, who will continue to occupy that role. "Our goal has always been to put on the biggest and the best fights for our fans and to make this the biggest sport in the world. I'm looking forward to working with WME-IMG to continue to take this sport to the next level."
Rumors of a deal had been swirling sometime, and, perhaps buoyed the expectation of a huge injection of capital, Station Casinos has been expanding. In May, it was announced that Station would buy the Palms Hotel and Casino Resort for $312.5 million in a bid to shore up its battle for dominance, with Boyd Gaming, of the Vegas locals market.
The same month, trading under its new corporate name, Red Rock Resorts, it launched its initial public offering on the NASDAQ, raising $531.4 million.
Most Read