UFC Fight Night Delivers Knockout Win for Atlantic City
Posted on: April 24, 2018, 07:43h.
Last updated on: April 24, 2018, 07:43h.
Saturday's UFC (Ultimate Fighting Championship) Fight Night event at Boardwalk Hall delivered a strong showing for the Atlantic City economy, as 9,541 fans packed into the arena generating a gate of $923,720.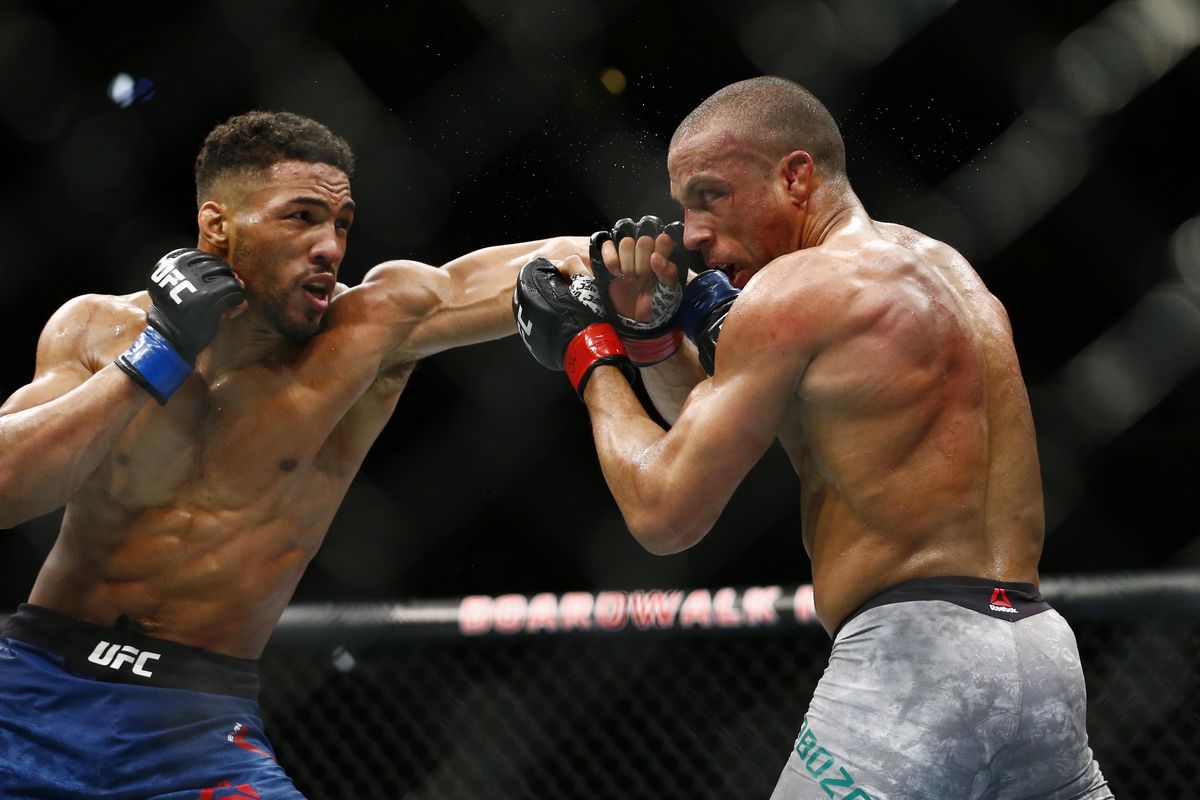 The New Jersey Casino Reinvestment Development Authority (CRDA) struck a $4 million deal with William Morris Endeavor (WME) in July 2017 to bring large events to the beachfront town. CRDA officials praised Saturday's UFC showing.
"Our partnership with WME is about bringing offseason destination events to Atlantic City, and the UFC Fight Night event did not disappoint," CRDA Executive Director Christopher Howard declared to the Press of Atlantic City. "These events will continue to draw visitors to Atlantic City and showcase Boardwalk Hall."
Mayor Frank Gilliam (D) called UFC Fight Night 128 a "great success." City Council President Marty Small said UFC was a win for the entire economic community, and believes the 2018 summer is critical to the future of Atlantic City.
Saturday was the first UFC fight in Boardwalk Hall since 2005.
Pay to Play
The CRDA's $4 million payment to WME requires the Beverly Hills talent agency and UFC parent company to bring several so-called "destination events" to Boardwalk Hall or the Atlantic City Convention Center.
Destination events are concerts and attractions that bring outside visitors to Atlantic City who are typically required to spend the night at casino resorts.
WME has three future events scheduled for Boardwalk Hall. They are the Professional Bull Riders (PBR) Tour Unleash the Beast that runs September 14-16, Bear Grylls Survival Challenge (October 12-14), and the Basketball Hall of Fame Quadruple Header on December 15.
The CRDA also has entertainment contracts with Live Nation and Comcast NBC-Universal. Live Nation was responsible for last summer's beach concert series that brought musicians Pink and Brantley Gilbert to Atlantic City, and a combined 70,000 fans.
Lloyd D. Levenson Institute of Gaming Executive Director Rummy Pandit believes it's a strategy that's working.
"The presence of sporting events like the UFC fight has a synergistic effect for the whole city, generating economic activity which impacts many local businesses from food and beverage to lodging," Pandit stated. "As New Jersey moves closer to being able to offer legal sports wagering, the synergy between live sporting events and gaming is likely to grow even stronger and have an even greater impact on the local economy."
2018 Summer
Summer doesn't officially begin until June 21, but things are already heating up in Atlantic City. With at least two new casinos expected to open in the coming months, there's much enthusiasm around town.
Hard Rock Atlantic City, the former Trump Taj Mahal that's being converted into a rock 'n' roll-themed resort at a cost of $500 million, is set to open June 28. The company says it's focused on entertainment, not gaming, and has unveiled 60 of its 300 planned concerts in its first year of operation.
Hard Rock headliners include Blake Shelton, Florida Georgia Line, Third Eye Blind, Steely Dan, and Kid Rock.
The shuttered Revel is additionally slated to open this summer as Ocean Resort Casino. The Showboat, which is currently a hotel-only property, is mulling reopening its casino floor, too.