UFC 250 Odds: Felicia Spencer Enters as Massive Underdog vs. Amanda Nunes
Posted on: June 6, 2020, 01:00h.
Last updated on: June 5, 2020, 12:25h.
Amanda Nunes comes in as an overwhelming -650 favorite in her featherweight title defense against Felicia Spencer at UFC 250 on Saturday in Las Vegas, according to odds posted by William Hill.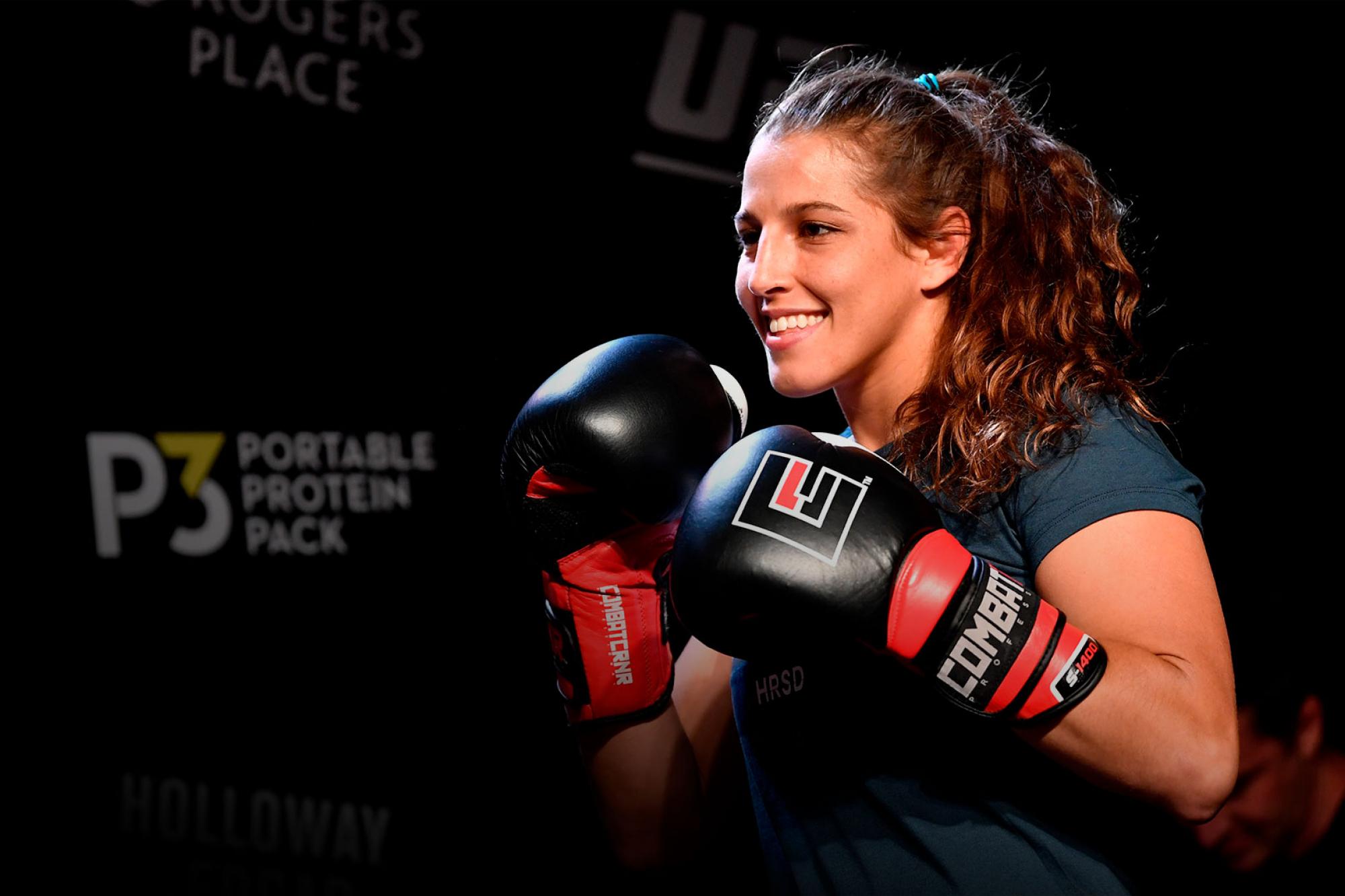 Bettors can get odds of +475 on Spencer, a sign that few expect the challenger to overcome perhaps the most dominant woman in the history of mixed martial arts.
Spencer Confident Against 'Living Legend'
Nunes (19-4) has fought the best competition available to her across her legendary career. Miesha Tate, Ronda Rousey, Cris Cyborg and Holly Holm have all faced Nunes. None made it out of the first round.
Spencer (8-1) has no illusions about who she is facing. She has called Nunes a "living legend," and knows she comes into UFC 250 as a decided underdog. But she remains confident in her ability inside the Octagon.
"I'm confident that I'm a great mixed martial artist," Spencer told Yahoo Sports. "I might not be the most impressive athlete. I might not be the most impressive striker, wrestler, or even grappler. But I feel like in the cage I know how to put it together in a great way. I'm not blindly confident. I just know what I'm capable of."
The odds on Spencer could tempt bettors looking to score big on an underdog in Saturday's main event. But are there reasons to believe the Canadian could pull off a monumental upset?
Nunes' Partner Expecting First Child in September
You could wonder whether Nunes might overlook her opponent. Perhaps there are other things on her mind: Nunes' partner, Nina Ansaroff, is pregnant with their first child, who is due to be born in September.
"I think about her so much and what I'm going to say to her and what we're going to do together," Nunes told Yahoo Sports. "This is the best time of life, knowing you have a child on the way. I was telling Nina there are so many things we need to do and to think about it. Everything is going to be about the kid now."
Or maybe Nunes won't be at 100 percent. Nunes told Combate that she believes she contracted COVID-19 while at a convention in Las Vegas, though she says she has recovered fully.
"I've been sick before, but I never felt the way I did when I got back from Vegas," Nunes said. "Then I got sick, I was bedridden for two, three days, and later on, Nina caught it and got sick, too. So I believe I had a fast case of coronavirus."
Are there any competitive reasons to think Spencer has a shot? In her only loss to Cyborg, she took an incredible amount of punishment, but kept coming, surviving the full 15 minutes before losing by unanimous decision. Spencer's best chance to win the fight is probably in a long, five-round slog. At the very least, she may prevent Nunes from picking up a quick finish.
UFC 250 Heavy on Bantamweight Action
Much of the UFC 250 card – the second the company is holding at its Apex facility in Las Vegas – is devoted to men's bantamweight fights, including a bout that sees top prospect Sean O'Malley (-490) take on Eddie Wineland (+370). That culminates in the co-main event, where former champion Cody Garbrandt (-150) battles Raphael Assuncao (+125) in a battle of two men looking to stay on the fringes of the bantamweight title picture.
For Garbrandt, a win over Assuncao would provide much-needed momentum after three straight knockout losses.
"I don't need to reinvent the wheel," Garbrandt told MMA Fighting. "I truly believe I've corrected a lot of my errors that I needed to correct. When I'm at peace with myself, I can cause a lot of chaos inside that Octagon, because I know that my life is good, it's in order, and I can let that savagery out in the Octagon, and that's what I'm prepared to do."