Alabama Head Baseball Coach Fired Amid Betting Conspiracy Probe
Posted on: May 5, 2023, 08:44h.
Last updated on: May 7, 2023, 01:23h.
The University of Alabama has fired its head baseball coach, Brad Bohannon, following reports of suspicious betting activity around last Friday's LSU-Alabama game in Baton Rouge, La.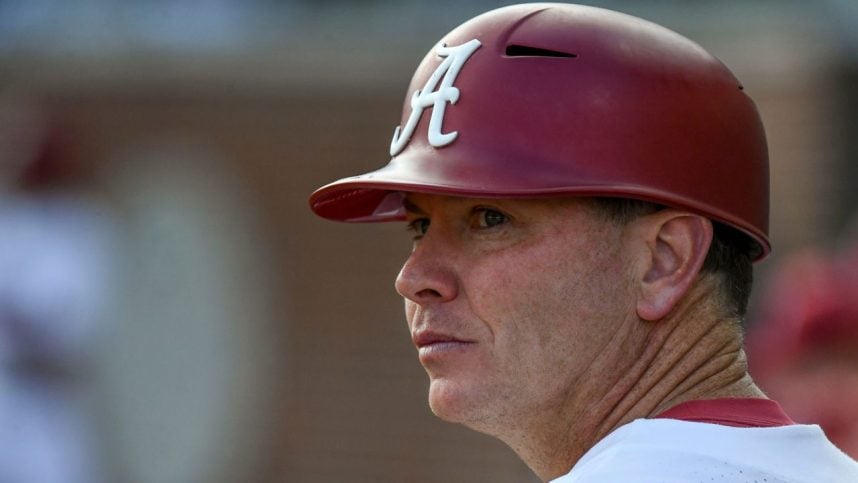 While university officials have given no specific reason for the dismissal, multiple sources with knowledge of the situation told ESPN that Bohannon is suspected of involvement in a betting conspiracy.
Casino.org reported Tuesday that the Ohio Casino Control Commission issued an "emergency order" to its licensed sportsbooks to immediately cease taking bets on University of Alabama baseball. That's after Las Vegas-based sports integrity company US Integrity alerted the commission to suspicious betting patterns on the game.
Specifically, these involved two large bets placed by one individual on Alabama to lose at the sportsbook at the Great American Ball Park in Cincinnati.
Insider Info?
The individual who placed the bets was believed to be in direct communication with Bohannon, according to ESPN's sources. This was confirmed by "sportsbook surveillance video," they added, without elaborating.
After Ohio, several states also suspended their betting markets on UA baseball, including Indiana, New Jersey, and Pennsylvania.
LSU was an 8-6 winner in the game. Alabama's star pitcher, Luke Holman, was ruled out at the last minute because of back tightness, knowledge that would have been valuable to anyone wanting to bet on the outcome.
Alabama Director of Athletics Greg Byrne initiated the termination of Bohannon's contract for "among other things, violating the standards, duties, and responsibilities expected of University employees," according to a statement from the university.
"Jason Jackson will serve as the interim head coach. There will be no further comment at this time pending an ongoing review," it added.
NCAA Speaks Out 
Many states that have legalized sports betting don't permit wagering on NCAA games. That's over concerns that young and poorly paid athletes could be vulnerable to corruption. There is no reason to believe that any athletes were involved in the alleged betting conspiracy at Alabama.
The NCAA forbids athletes, coaches, and staff from participating in sports wagering activities and from "providing information to individuals involved in or associated with any type of sports wagering activities concerning intercollegiate, amateur or professional athletics competition."
The NCAA takes sports wagering very seriously and is committed to the protection of student-athlete well-being and the integrity of competition," the NCAA said in a statement Thursday. "We will work with our partners to protect student-athletes and the sports they play. The association is monitoring the situation."
"Due to confidentiality rules put in place by NCAA member schools, the NCAA does not comment on current, pending or potential investigations," it added.