Two Men Escape Prison Time in Illegal $32 Million Sports Betting Operation
Posted on: March 15, 2017, 01:30h.
Last updated on: March 15, 2017, 12:35h.
Two of 17 people charged in an illegal $32 million sports betting venture learned their fate Monday, and it was a lot less severe than they might have feared.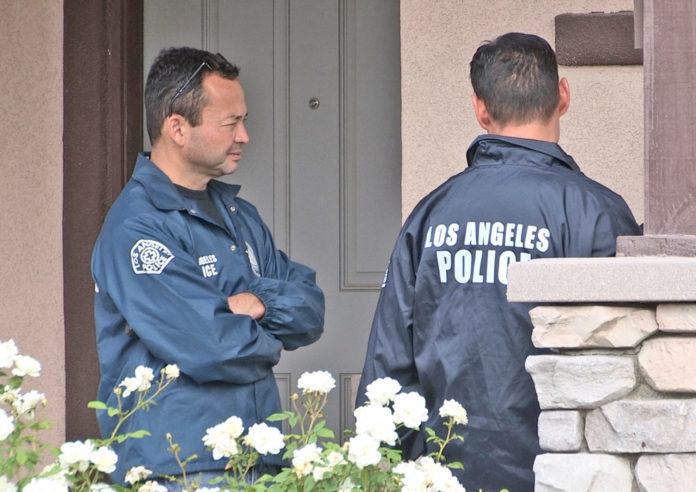 Southern California residents Julio Alvarenga and Andres Arriaga both pled guilty to a first-degree attempt to promote gambling, a Class A misdemeanor, and were released on a conditional discharge. The charges, which were filed in the New York City borough of Queens, means the men will not even have to serve probation. The New York Penal Code sees "conditional discharge" as not even worthy of a slap on the wrist.
"Neither the public interest nor the ends of justice would be served by a sentence of imprisonment and that probation supervision is not appropriate," the Code says.
Nationwide Operation
Both men were indicted, along with 15 others, in October 2015 for participating in a sophisticated gambling scheme that stretched from New York to California and used offshore websites.
While Alvarenga was arrested immediately, Arriaga was on the run for nearly two months, finally turning himself in before Christmas to organized crime detectives of the New York Police Department. Arriaga posted bail and was released from Rikers Island's notorious prison.
Using the web address "365Action.com," some of the accused supplied bettors to offshore online sportsbooks anonymously, using automated software systems and a toll-free phone number to take wagers on college and professional sports. A grand jury also found evidence that large sums of money were being deposited and withdrawn from various banks throughout the United States by the organization.
This was one of three large-scale illicit outfits being run that were busted by law enforcement over the last four years. In 2014, owners of price-per-head site Beteagle.com, were nabbed after the site was alleged to have links to the Genovese Mafia crime Family. Another site linked to the New York City organized crime group was broken up last year and that one reportedly had Hollywood actors, Tony Danza, Paul Sorvino and James Caan, as clients.
Fate of Three Pending
A trio of other Los Angeles area residents will learn their futures in the next two months.
Jeffrey Metelitz and alleged ringleader Cyrus Irani will be in court on April 26. Another defendant, Saul Salama, is scheduled to appear on May 24. Irani said plea deals were offered to all five of the defendants, but did not disclose if he had agreed to any proposal.
"Everyone has been offered a deal," Irani told Santa Clarita's The Signal. "Some have been offered a misdemeanor and they've taken the deal. Everyone has been offered, but some don't want it."