Data Protection Questions Over Skrill's Cooperation with Bet365 in £975,000 Betting Dispute
Posted on: January 17, 2019, 11:01h.
Last updated on: January 17, 2019, 11:01h.
Payment processor Skrill has been accused of failing to protect the data of a customer involved in a million-pound legal dispute with Bet365.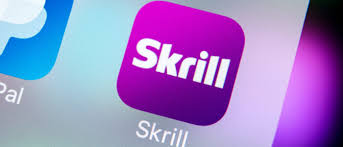 Megan McCann, from Northern Ireland, is suing the online sports betting giant after it refused to pay out the £984,833 she won on a series of bets back in June 2016.
Bet365 claims that McCann's £25,000 stake was provided by a third party in violation of its terms and conditions and is refusing to return it, as well as the winnings. McCann – who was a 19-year-old student at the time – is seeking all the money plus damages. A preliminary hearing is scheduled to take place in Belfast High Court on Friday.
But The Guardian has learned that in, January 2017, Bet365 applied for a court order against Skrill through the high court in London, requesting it to reveal details of transactions in McCann's e-wallet. The UK-based payment processor complied.
Skrill Made It Too Easy
The Guardian believes Skrill should have put up more of a fight to protect its customer's data — but it didn't even contest the application, which meant the witness statement by a Bet365 lawyer was not subjected to scrutiny, allowing it to be approved by the court.    
All UK companies are required to have a robust framework to protect their customers' data under the Data Protection Act and are under no obligation to turn over information to aid to civil cases.
Responding to a request for comment from The Guardian, Skrill said it had taken legal advice before complying with the order, adding that it took its data protection obligations very seriously.
"We were entitled to comply with the order," Skrill said. "Under the Skrill privacy policy which all customers agree to, we can disclose customer personal information to third parties in certain limited circumstances, including 'in response to a subpoena, warrant, court order, or as otherwise required to by law'."
The company said it was satisfied it had met its data protection obligations.
T&Cs On Trial
McCann placed a an each-way Lucky 15 bet combining 12 selections in four races to win the six-figure sum. Lucky 15s are a type of accumulator which can result in up to 15 payouts depending on how many selections come in.
On trial, when the case comes to court, will be the fairness of Bet365's terms and conditions, and the verdict could have ramifications for the entire industry, potentially defining when bookmakers can and can't refuse to pay out, regardless of their t&cs.   
McCann's lawyer has dismissed Bet365's t&cs as a "'heads I win, tails you lose' wish list."