Two bwin.party Execs Acquitted of Gambling Charges in France
Posted on: May 21, 2014, 05:30h.
Last updated on: May 20, 2014, 09:46h.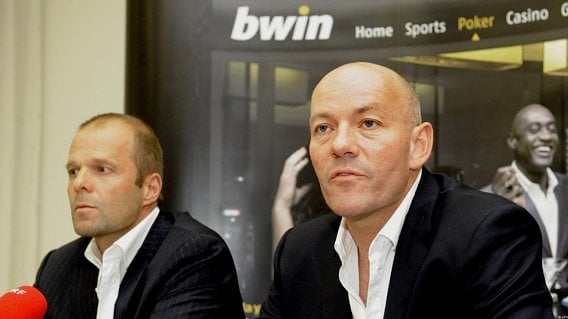 The battle over whether bwin – now known as bwin.party – violated the rules of France's online gambling industry has been fought for over a decade now, with legal proceedings having begun nearly eight years ago. But finally, after it seemed as though the case might never be resolved, a French court has come to the conclusion that two executives who were with bwin during the disputed time period are not guilty of the crimes they've been accused of.
Bwin.party chief executive Norbert Teufelberger and former bwin co-CEO Manfred Bodner have both been acquitted of charges that they violated the legal gambling monopolies in place in France between 2003 and 2005. At the time, only two companies – La Francaise des Jeux (FDJ) and Pari-Mutuel Urbain (PMU) – were given a monopoly over the country's gambling industry, with the two accusing bwin of violating their rights by offering online gaming products to French citizens.
Long Wait for Verdict
Teufelberger and Bodner were originally arrested back in September 2006 while at a press conference announcing a partnership between bwin and AS Monaco, a French soccer club. The pair was charged with illegally offering Internet gambling products, illegally receiving bets on sporting events, and advertising illegally to French residents during the 2003-2005 period.
But over time, interest in the case seemed to wane. After their arrest, there was virtually no movement in the case until last July, when a public prosecutor finally set a hearing for September – one that was eventually pushed back to April 2014. By this time, even FDJ and PMU had withdrawn their complaints, though French authorities were still looking to collect fines of €40,000 ($55,000) from each of the accused.
During the time period in question, the European Court of Justice had generally allowed nations to restrict online gambling if it was done based on concerns over problem gambling or to battle other issues, such as money laundering. However, the European Commission later found that this didn't apply in the case of France, as both FDJ and PMU advertised their services to French players – suggesting the nation's policy was geared towards maintaining a monopoly, rather than protecting its citizens.
Interestingly, the case didn't seem to have any negative impact on the relationship between bwin and the French government. When France started issuing licenses to online gambling firms in 2010, bwin was the first operator to receive one.
Shakeup on Tap for bwin.party
The small legal victory comes at a time when the current leadership of bwin.party is undergoing a shakeup. Three board members – including Bodner, deputy chairman Rod Perry, and audit committee chairman Helmut Kern – have been removed after shareholder Jason Ader's Spring Owl Asset Management published a 37-page report that called for changes among the company's leadership.
According to the report, the company has floundered under its current leadership.
"[The current board] has overseen significant shareholder value destruction, approximately 60 percent decline in share price since the 2010 announcement of the merger of Bwin and PartyGaming due to failed execution, failed merger, and failed oversight," the report said.
While bwin.party leadership rejected most of these claims, incoming chairman Philip Yea has still offered to make some changes, with three unnamed independent directors to take the positions of those leaving the boardroom.