Twitch Adds Blaze, Gamdom to Gambling Content Blacklist
Posted on: August 3, 2023, 08:21h.
Last updated on: August 3, 2023, 01:23h.
In light of the introduction of a new gambling policy last October, Amazon-owned Twitch prohibited the streaming of content related to four specific websites, including Stake.com. Twitch has now expanded this ban to include the Blaze and Gamdom online gaming platforms.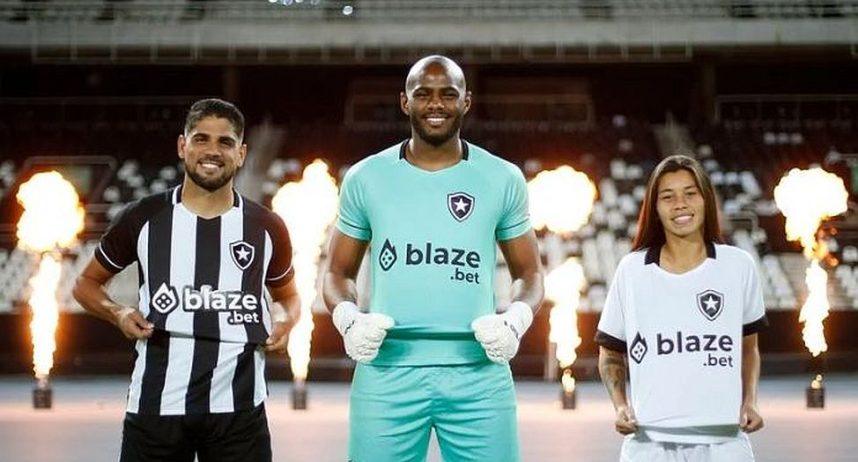 Twitch announced the new bans on X, formerly Twitter, through its Twitch Support account; it didn't mention anything in its primary @Twitch channel. The former has 1.1 million followers, while the latter has 9.9 million. The main channel specifies that @Twitch Support is only for "site issues."
Twitch has made it clear as the pressure mounts that it intends to take action against websites featuring unlicensed slots, roulette, or dice games. Twitch plans to ban platforms that don't hold licenses in the U.S. or in jurisdictions with sufficient consumer protection measures.
Mixed Messages
Even though controversial Blaze and Gamdom cannot be accessed directly in the U.S., users can still make use of virtual private networks (VPNs) to bypass geographical restrictions. This allows them to access different websites while concealing their actual location.
https://twitter.com/TwitchSupport/status/1686784130753957888
In a bid to tackle deceit and dangers prevalent on dubious gaming platforms, Twitch is set to enforce a newfound restriction, disallowing users from sharing any form of links or referral codes to websites that facilitate games involving slots, roulette, or dice. Nonetheless, Twitch provides access to websites dedicated to poker, fantasy sports, and sports betting.
It even allows hamster betting. However, the promotion of skins gambling or sponsorships, like those for the video game and popular eSports title Counter-Strike: Global Offensive, are taboo.
Four months ago, Twitch streamer xQc, as shared in a thread on Reddit, called out his host for "favoritism" because it didn't have a problem showing soccer star Neymar gambling on Blaze. xQc asserted that if he or fellow streamer Trainwreckstv — now with up-and-coming streaming platform Kick — were to gamble there, they would get banned from Twitch.
Someone responded to the comment by pointing out that Blaze and Gamdon were "still not banned by [Twitch]." The streaming platform must have read the thread, as well.
Game Streaming on the Decline
Twitch also revealed a staggering 75% decline in gaming viewership subsequent to the implementation of its new regulations last year. It's not the only site to register a decline in the segment.
The "Video Game Live-Streaming Trends Report for Q2 2023" by Stream Hatchet shows that game viewership for almost all platforms is down. Compared to the first quarter, the average drop was 9%.
Twitch lost 4.9% compared to Q2 of 2019. That year has become the benchmark for various activities, including gambling and streaming, since it preceded COVID-19 and a global shutdown.
Facebook Live has suffered the most. It lost 50% last year, then recorded another 56.7% loss in the second quarter of this year. Stake.com-backed Kick, on the other hand, is headed in the right direction. It added 79% across the period.
Twitch saw a 9.4% decline in hours watched and average viewership from February 2022 through January 2023. The new anti-gambling policy propelled the figure even higher.
According to its message on X, the platform has witnessed the emergence of "new trends" and is consequently undergoing updates. It didn't specify what the new trends are.