Tropicana Las Vegas Sued by $1M Watch Robbery Victim
Posted on: October 12, 2023, 05:55h.
Last updated on: October 13, 2023, 12:28h.
A Sacramento, Calif. man is suing the Tropicana Las Vegas and ride-hailing app Uber. That's after a robbery of more than $1 million in luxury watches left him with crippling injuries, The Las Vegas Review-Journal reports.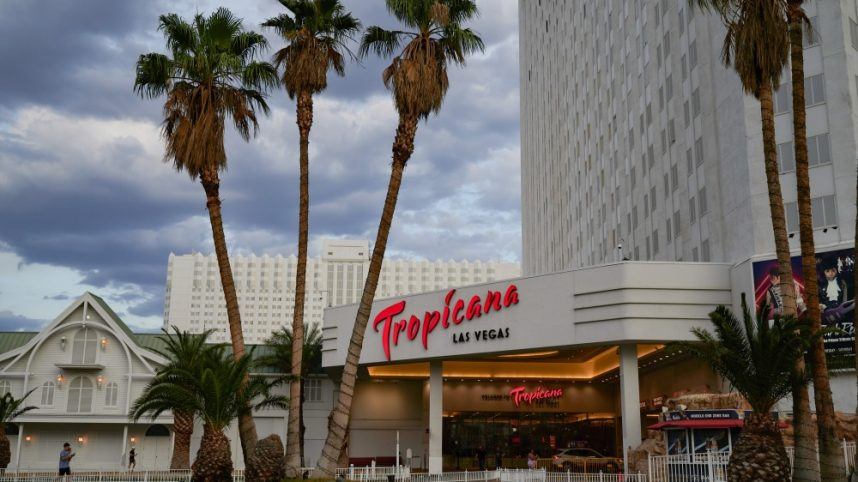 Raimond Irimescu is the owner, with his father, Paul, of Paul's Watch Repair in Sacramento, which trades in high-end second-hand watches.
Irimescu was in Las Vegas in October 2021 to attend the International Watch & Jewelry Guild expo at the Tropicana.
Vicious Attack
On October 19, as he sat in an Uber in the casino's forecourt, a white minivan and a gray SUV drove onto the property and blocked the Uber car in.
"Approximately four individuals … wearing all black and black and white masks jumped out of the white minivan and gray SUV and broke the windows of the vehicle in which Plaintiff Irimescu was a passenger," according to the lawsuit filed Monday in the Clark County District Court.
The men "viciously" attacked the plaintiff, leaving him with "disabling injuries," per court filings. They grabbed two luggage bags and a backpack containing the watches that Irimescu had exhibited at the expo.
The complaint accuses the Tropicana of failing to provide sufficient security for a trade show that might be a magnet for criminals. The expo advertises itself as "the world's most active central exchange for acquiring, buying, selling, and trading fine watches, vintage, collectible timepieces, estate jewelry, and important diamonds."
The suit claims the casino, out of "recklessness and/or carelessness," failed to staff security adequately and to enforce security during the show. It also allegedly failed to provide a safe space place for the plaintiff.
Uber 'Failure'
Meanwhile, Uber and the driver, who is named in the suit, also have a duty to provide a safe environment for its customers, which Irimescu claims it failed to do. The company was negligent for its failure to realize the potential risks around the trade show, according to the lawsuit.
The plaintiff argues that Uber doesn't train its agents in how to properly safeguard its passengers or run background checks on its employees.
Neither Tropicana owner Bally's Corp. nor Uber have responded to requests for comment on the case.
Bally's announced to its employees this past May that it expects to close the Trop permanently within the next two years. That's pending approval of a $395 million stadium for the Oakland Athletics MLB team. The casino would be demolished to make way for the stadium.