Wounded Las Vegas Uber Passenger Sues Rideshare Company, Driver, Assailant
Posted on: April 14, 2023, 09:37h.
Last updated on: April 14, 2023, 10:49h.
A woman who was shot and injured on August 15 while in an Uber vehicle in Las Vegas has filed a lawsuit. She's suing the company, her Uber driver, and the confessed shooter, according to recently filed court documents.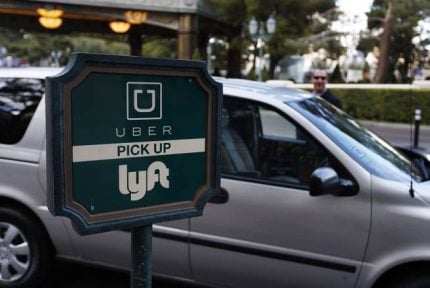 Tamojanae Barlow's attorney, Robert Murdock of Las Vegas, filed the lawsuit on Tuesday in Clark County District Court. It names Uber, her Uber driver, John Eyraud, and the driver of another vehicle, Robert Sult Jr.
The Uber Barlow was traveling in was stopped at Valley View and Charleston boulevards when Sult exited his nearby SUV and aimed a firearm into Eyraud's car, the lawsuit claims.
Shots were fired and Barlow, who was in the backseat, was wounded in her elbow.
The shooter had spoken briefly to the driver and passenger before shooting multiple rounds into the Uber, police said. There may have been gang signals between the two drivers, too.
Eyraud drove Barlow to a nearby hospital for treatment of her injuries. Eyraud claims he didn't provoke Sult before the shooting.
Las Vegas Metropolitan Police Department (LVMPD) officers said there was a report that Eyraud was "making jokes and using stereotypical language regarding Hispanic gang and cartel members," Las Vegas TV station KSNV reported.
Sult, then 19 years of age, fled after the violence and was arrested by the LVMPD on September 27.
Guilty Plea
In a criminal case related to the Uber shooting, Sult last month pleaded guilty to battery with use of a deadly weapon and discharging a firearm at or into an occupied vehicle. He's likely to be sentenced on May 10.
Sult was initially charged with attempted murder, battery with a deadly weapon, and discharging a gun at/into a vehicle.
Barlow's lawsuit claims that Eyraud and Uber breached their duties to protect her when the company "hired, contracted and/or retained unqualified individuals they knew or should have known presented a risk of harm to their passengers," the Las Vegas Review-Journal reported.
When contacted about the lawsuit, an Uber spokesperson told the Review-Journal that the "reported details of this incident are terrifying." The representative wouldn't comment on pending litigation.
Uber cars provide an emergency button for riders and drivers, available help from company agents, and GPS tracking, the spokesperson added when discussing company safety precautions.
Murder Case
Sult is also a defendant in an unrelated fatal shooting in North Las Vegas last September 5. He was charged with open murder and possession of a firearm with an altered serial number.
The victim was Martavis Carpenter, 21, of North Las Vegas. Carpenter was shot multiple times before his body was found near Civic Center Drive and Venus Avenue.
Sult was with two other people when the shooting took place. He was arrested by the FBI on September 15. Authorities located a pistol at his residence believed to be the one used to kill Carpenter, police said.
Sult claims he and Carpenter got into a dispute and he only fired shots after Carpenter was a threat to Sult's life, according to KSNV.
Carpenter was armed with a gun when he was shot at, authorities revealed. But it didn't appear he used the weapon in the altercation with Sult.