Caesars, MGM Among Casino Stocks that Can Shake August Slumps
Posted on: August 30, 2023, 02:25h.
Last updated on: August 30, 2023, 08:48h.
The S&P 500 entered Wednesday with a month-to-date loss of 1.6%, far worse than the index's average August performance over the prior decade. This month, travel and leisure stocks, including some widely followed casino equities, were among the most repudiated names.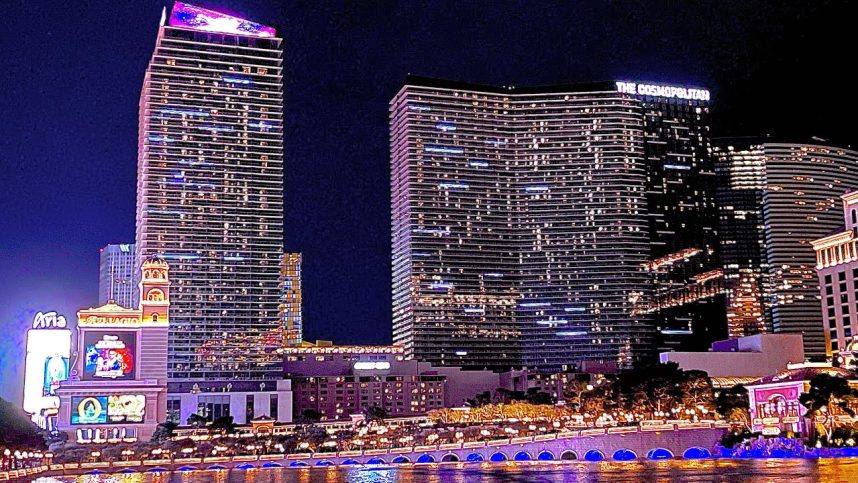 After impressive starts to 2023, Caesars Entertainment (NASDAQ: CZR), MGM Resorts International (NYSE: MGM), and Wynn Resorts (NASDAQ: WYNN) each came into Wednesday with double-digit month-to-date losses. That was after the trio of casino stocks posted an average gain of 41.33% through the year's first seven months.
In what could be a positive sign for those names and others in the gaming group, recent days have brought signs of life for broader equity markets, a potentially important note with September looming.
On average, the ninth month of the year is one of the worst for equities. Still, some market observers believe Caesars, MGM, and Wynn could be rebound candidates.
The Case for Casino Stock Resurgence
CNBC recently conducted a screen for stocks that gained at least 20% through July and then proceeded to decline at least 10% this month. Other elements in the screen included a beta of at least 1.25 and a minimum upside of 10% to the consensus price target.
Caesars, MGM, and Wynn check all of those boxes. Beta gauges a security's volatility relative to the broader market. In simple terms, high beta stocks are likely to overshoot market moves in either direction, and when their momentum wanes, selling pressure can be severe. Broadly speaking, analysts are bullish on the three casino stocks, including Wynn, on the back of the Macau recovery.
We remain perplexed as to how shares of WYNN have remained pretty much flattish for the last six months. It just doesn't make sense to us," wrote Stifel analyst Steven Wieczynski in a recent report. "We get it to some degree as there are fears out in the marketplace about the China macro backdrop coupled with fears around the health of the U.S consumer. But based on the fact that we believe China is still at least a year behind the U.S. in terms of a recovery, we don't see a reason why Macau demand should slow anytime soon, even if there is a slight contraction on the China macro front."
Wynn's second-quarter earnings report revealed the operator is firing on all cylinders in Las Vegas and at Encore Boston Harbor. Additionally, the company is dramatically scaling back its mobile sports betting operations, which could create cost savings.
Speaking of Las Vegas
As the two largest operators on the Strip, MGM and Caesars are highly levered to the goings-on in Las Vegas. Bolstering the case for potential September rebounds by that pair of casino stocks is that they both slumped in August before the release of Nevada's July gross gaming revenue (GGR) update.
Earlier Wednesday, the Nevada Gaming Control Board (NGCB) reported that Clark County July GGR surged 7.5% year over year to a record $1.208 billion as Strip GGR was nearly $835 million.
That figure could swell in the coming months with the help of the Las Vegas Grand Prix in November and the Super Bowl next February.