Treasure Island Macau Opening with Shopping Mall, Galeries Lafayette
Posted on: June 13, 2023, 09:24h.
Last updated on: June 13, 2023, 11:12h.
The Treasure Island Resorts World Hotel and Shopping Centre in Macau is set to hold a soft opening this summer, with a full grand opening expected in October. The Chinese casino enclave's newest resort complex is opening amid ongoing depressed hotel occupancy rates across the city.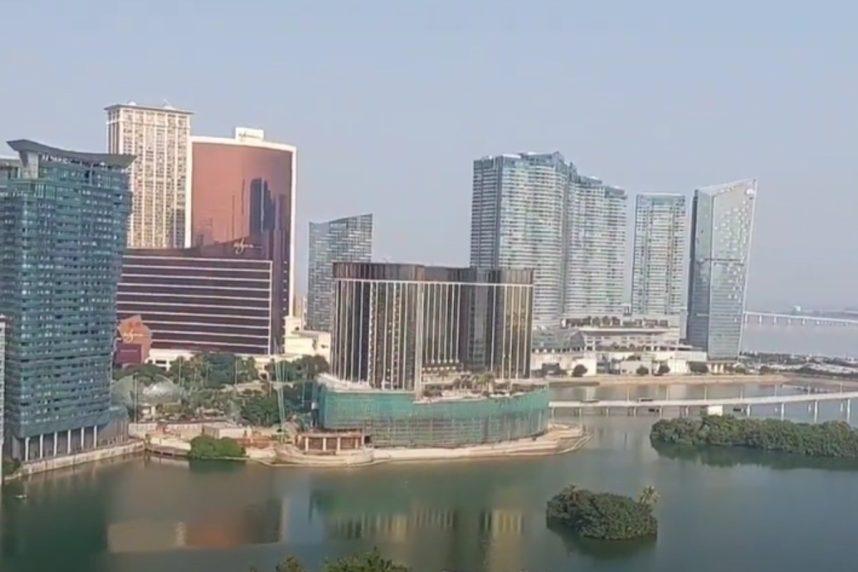 Treasure Island Resorts World was envisioned by Genting Hong Kong, a subsidiary of the Genting Group based in Malaysia. Genting, which isn't one of Macau's six licensed casino operators, had planned to open Treasure Island as a nongaming resort.
But Genting Hong Kong in 2021 decided to sell off its 75% controlling stake in Treasure Island. It's an effort to assist the company's struggling cruise business, which was significantly harmed by the COVID-19 pandemic. Genting Hong Kong nonetheless filed for bankruptcy last November after its cruise lines —  Star Cruises, Crystal Cruises, Dream Cruises, and the company's MV Werften shipyard in Germany — reached insolvency.
Genting Group bid on a casino license in Macau last year, but failed to secure one of the six coveted gaming concessions. As for Treasure Island, its new owner, Hong Kong-based real estate investment firm Yoho Group and its controlling stakeholder, businesswoman Ao Mio Leong, say the property is almost ready for visitors.
Shopping Destination
Treasure Island Resorts World Hotel and Shopping Centre will feature more than 600 guest rooms and a massive shopping mall with more than 400,000 square feet of retail space. Along with a UFC Gym, Yoho Group announced this week that the resort destination will feature a Galeries Lafayette, a luxury department store made famous by its flagship location in Paris.
Galeries Lafayette has locations in Berlin, Dubai, Beijing, Doha, and Luxembourg. Along with its Macau expansion, Galeries Lafayette is in a major expansion phase, with additional stores planned for Milan, Italy, Mumbai, Delhi, and Shenzhen, China.
Jones Lang LaSalle (JLL) has been contracted to handle the leases at Treasure Island. The commercial real estate services firm claims more than 80% of the retail outlets have already been leased.
Other notable brands coming to Macau include Under Armour, toy store Pop Mart, and Beebeeland, which constructs immersive playgrounds inside premier shopping complexes.
Hotel Occupancy Remains Suppressed
Macau's gaming revenues are inching closer to the region's pre-pandemic levels. But the enclave's more than 42K hotel rooms continue to be less occupied than they were in 2019. Treasure Island's 600 five-star occupancies will only add to the competition for overnight guests, as visitor arrival statistics remain below 2019 rates.
According to the Macau Government Tourism Office, Macau's hotel rooms were occupied just 39% of the time last year. That was down 12.5% from 2021.
China's adherence to President Xi Jinping's "zero-COVID" policy that greatly limited travel throughout much of 2022 was to blame for Macau's poor hotel occupancy performance. After public backlash, Xi decided to terminate "zero-COVID" in December.
Visitors have since returned to Macau in droves. The city's hotel occupancy rate in April was 86%. In the period from January through April, the hotel rooms were occupied nearly 80% of the time.
In 2019, Macau's hotel occupancy rate for January through April was 91%.