Powerball Drawing Wednesday Offers Game's Eighth-Largest Prize, Inflation A Key
Posted on: February 1, 2023, 08:50h.
Last updated on: February 1, 2023, 03:36h.
Powerball is at it again. Less than three months after a Powerball player in California won a record $2.04 billion jackpot — the game's all-time richest prize — the lottery is running up another life-changing payout.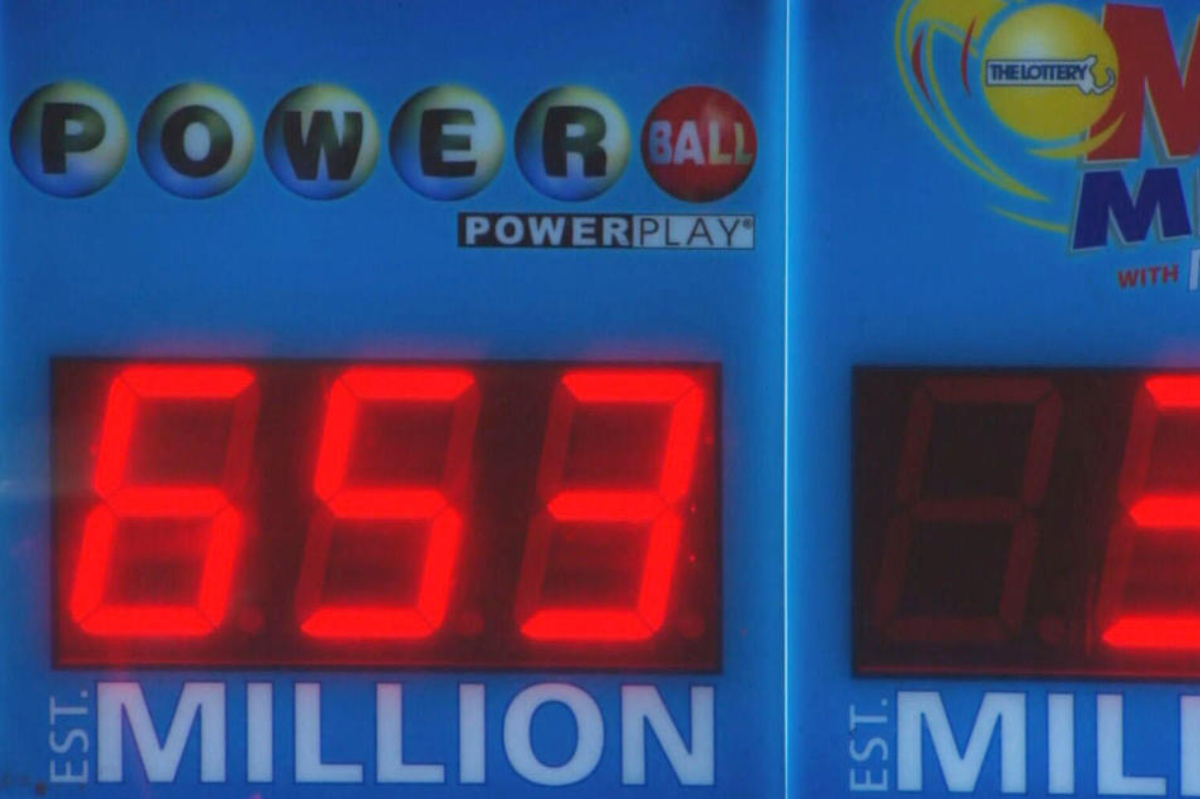 After that record $2.04 billion Powerball jackpot was hit, a player in Kansas matched all six numbers during the game's November 19 drawing to snag a $92.9 million prize. Since then, no ticket has matched all six drawn numbers.
Powerball's Monday night drawing didn't result in a jackpot winner. It marked the 31st consecutive drawing, where the six drawn numbers didn't match any of the millions of ticket combinations sold for the drawing.
The Powerball jackpot rolled over to an estimated $653 million for Wednesday's drawing. The prize comes with a one-time cash value of $350.5 million. Both amounts are before federal and, possibly, state taxes.
At $653 million, tonight's jackpot is the eighth-largest Powerball prize ever offered. The odds of your ticket matching all six numbers remains a wretched one in 292.2 million.
Top 10 Powerball Jackpots
$2.04 Billion – Nov. 7, 2022 – Calif.
$1.586 Billion – Jan. 13, 2016 – Calif., Fla., Tenn.
$768.4 Million – March 27, 2019 – Wis.
$758.7 Million – Aug. 23, 2017 – Mass.
$731.1 Million – Jan. 20, 2021 – Md.
$699.8 Million – Oct. 4, 2021 – Calif.
$687.8 Million – Oct. 27, 2018 – IA, NY
$653 Million est.  – Feb. 2023 – ?
$632.6 Million – Jan. 5, 2022 – Calif., Wis.
$590.5 Million – May 18, 2013 – Fla.
Inflation Impact
The Federal Reserve has been increasing its benchmark interest rate since March 2022 in order to slow rising inflation. The Federal Reserve, which is the central banking system of the United States, has increased its interest rate by 425 basis points over the past 10 months to bring rates to about 4.25%-4.5%.
The Federal Reserve is expected to further increase its interest benchmark by another 25 basis points during its meeting today.
The feds' interest rate has wide-ranging implications. It makes borrowing more difficult for businesses and individuals and has a great impact on home and automobile buying.
The interest rate also has a significant influence when it comes to Powerball and Mega Millions, the country's two most popular interstate lottery formats. The advertised jackpot for the games is based on a winner opting for the full payout received over 30 years through an annuity.
Powerball and Mega Millions manage their jackpot annuity by placing the cash in government-backed bonds. Those bonds, insured by the US Treasury, determine their interest rates based on the Federal Reserve benchmark.
With the benchmark jumping from almost 0% in early 2022 to nearly 5% this week, the jackpot annuity will provide much interest to lottery winners should they choose the 30-year payment plan.
Inflation Differences
To demonstrate how inflation impacts a 30-year lottery annuity, consider the following:
Let's say players purchase $100 million worth of Powerball tickets during a jackpot-less run. About 68 cents of every $2 Powerball play goes toward the cash-sum jackpot.
With $100 million in the cash pool, Powerball would advertise a jackpot of about $107.8 million when the fed's benchmark interest rate is low at 0.25%. But at 5% interest, that same $100 million cash pool can be advertised at $432.1 million for the 30-year annuity.