Powerball $2.04B Jackpot Won by Single Ticket Sold in California
Posted on: November 8, 2022, 12:41h.
Last updated on: November 8, 2022, 04:42h.
The Powerball run of 40 consecutive drawings without a winner came to a close Tuesday morning. That's after the delayed drawing turned up six numbers matching a single ticket sold in California.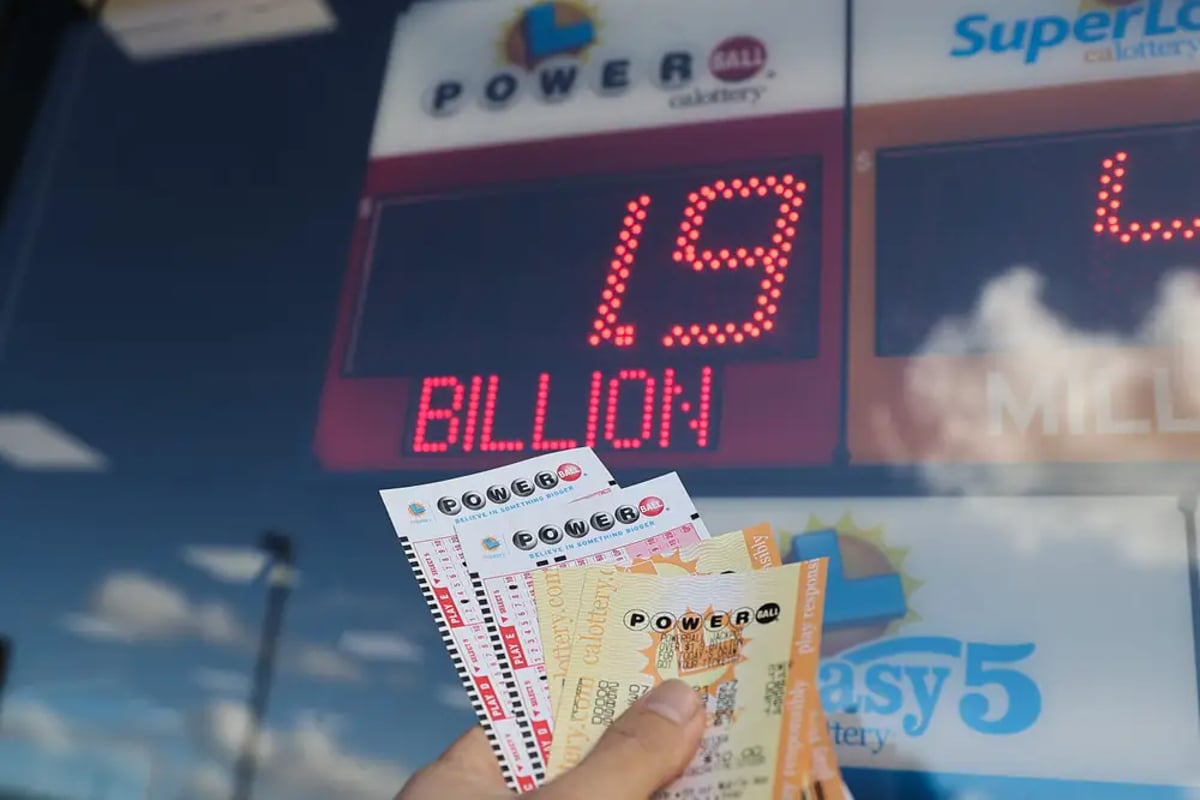 The nearly 10-hour delay was well worth the wait for the extraordinarily lucky person holding the winning Powerball ticket that's worth $2.04 billion. The winning numbers for the Nov. 7 drawing were 10-33-41-47-56 and red Powerball 10.
The ticket sold in California overcame the long odds of just one in 292.2 million in correctly picking the five white ball and red Powerball numbers. The winner will have the option of taking a one-time lump sum cash option worth $997.6 million or receiving the full value of the annuitized jackpot over 30 years. Both options are before federal and state taxes.
Powerball said a ticket sold in Florida matched all five white balls but not the red Powerball for the game's second-best prize of $1 million. That play had purchased the $1 optional Power Play add-on. The Power Play was 2x for the drawing, which doubled the Floridian's prize to $2 million.
There were 22 other winners who matched all five white balls but did not purchase the $1 Power Play and won $1 million each.
Record Prize, Record Tax Responsibility
The November 7 Powerball drawing actually took place Tuesday morning, November 8, after Powerball officials said a participating lottery encountered technical difficulties in submitting its ticket slips. Powerball is managed by the Multi-State Lottery Association (MUSL). MUSL rules say the drawing can only commence once all valid ticket numbers are received from Powerball's 48 participating jurisdictions.
When the drawing finally occurred Tuesday at 8:57 am EST, the California ticket became the richest lottery receipt in US history. The previous single largest lottery prize in the country's history was a $1.537 billion Mega Millions prize won by a player in South Carolina in October 2018.
Tuesday's Powerball winner must choose the 30-year annuity or cash option. The latter has been the preferred payment distribution for major lottery winners in recent years.
If that trend holds, the Powerball winner will receive about $628.5 million in cash after the feds take a 37% cut.
The winner's fortune didn't end with matching all six Powerball numbers and overcoming those far-fetched, 1-in-292.2 million odds. Since the ticket was purchased in California, one of only 14 states that doesn't tax lottery winnings, the fortunate player's life-changing win won't be further taxed.
California is notorious for its high taxes, but the Golden State doesn't dip its hand into one's newfound wealth when it comes to lottery revenue.   
Identity Forthcoming
The California winner is lucky beyond measure, but they won't be afforded the privilege of remaining anonymous.
Eleven states allow lottery winners to keep their identity private: Arizona, Delaware, Illinois, Kansas, Maryland, Minnesota, North Dakota, Ohio, South Dakota, Texas, and Virginia. The other 37 participating Powerball jurisdictions, one being California, require that major winners allow their identities to become publicly known.
Latest Casino Stocks:
Retrieving stocks data...
Retrieving stocks data...
Retrieving stocks data...
Retrieving stocks data...
Retrieving stocks data...