Tom Brady Odds Favor QB Going to Buccaneers After Announcing New England Departure
Posted on: March 17, 2020, 08:28h.
Last updated on: March 17, 2020, 12:28h.
Tom Brady is no longer a member of the New England Patriots, the team he's spent his entire 20-year NFL career with and led to six Super Bowl titles.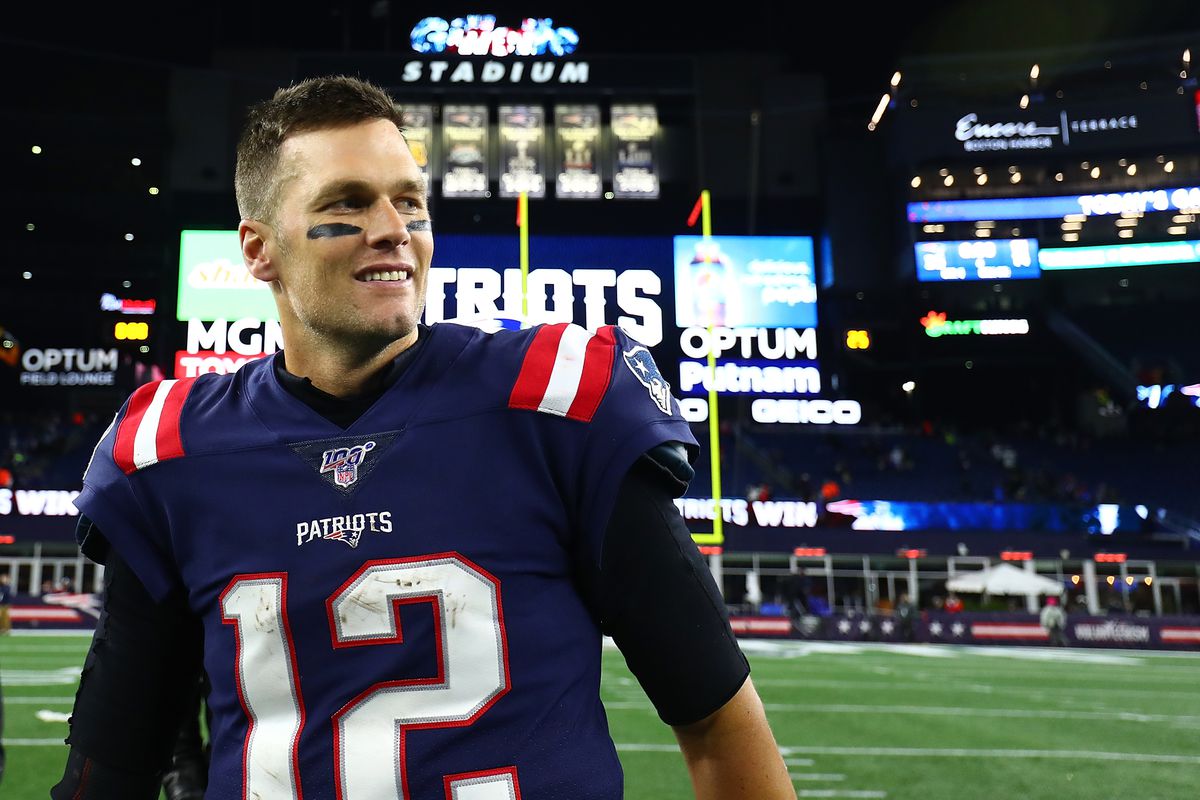 The 42-year-old announced his decision on social media, "I wanted to say thank you to all of the incredible fans and Patriots supporters. MA [Massachusetts] has been my home for twenty years."
"The support has been overwhelming. I love your commitment and loyalty to your teams," Brady added. "The packed training camps and sold-out stadiums and mostly the victory parades. I have been so blessed to share them with you all."
With Brady's departure official, the pressing question is, "Where to?" Sportsbooks have the Tampa Bay Buccaneers as the heavy favorites at -290. The line implies there's a nearly 75 percent chance he goes to Florida, a $100 bet netting $34.48.
The Los Angeles Chargers are next at +170. Rounding out other potential teams are the Miami Dolphins (+750), Las Vegas Raiders (+1500), San Francisco 49ers (+1900), New York Giants (+2900), Chicago Bears and Indianapolis Colts (+3400), and the possibility of retiring (+3600).
Not Retiring
Though there's a slim chance Brady could walk away from the field, the greatest quarterback of all time says he plans to continue playing.
"Although my football journey will take place elsewhere, I appreciate everything that we have achieved and am grateful for our incredible TEAM accomplishments," Brady said. Patriots owner Robert Kraft revealed Brady initiated contact last night to inform the team of his decision.
It's not the way I want it to end, but I want him to do what is in his best personal interest. After 20 years with us, he has earned that right. I love him like a son," the billionaire said.
Brady's decision is shaking up NFL odds as well. New England's odds of winning the AFC East have lengthened from -200 to +125 (implied odds adjustment from 66.67 percent to 44.44 percent).
The Patriots' odds of winning the AFC have lengthened from +650 to +1000. And the team's Super Bowl odds have gone from +1400 to +2000.
Bucs Beneficiary
The Tampa Bay Buccaneers haven't gone to the playoffs since 2007. They've had just three winning seasons in the past 12 years.
But with the Brady to Tampa Bay rumblings, Super Bowl futures on the team have been cut from 40/1 to 29/1.
ESPN reports that the Bucs' offer could be a three-year deal for $102 million, with $68 million guaranteed. A little icing on the cake is that Florida has no personal income tax, making that cash much more valuable than if it were earned in other jurisdictions.
"Winning isn't what's going to lure Brady to Tampa – it's the idea of a challenge," writes ESPN NFL Nation. "The Bucs have negatives to overcome – but they could sell Brady on the promise of a high draft pick at offensive tackle (they own No. 14) since lack of protection has been an ongoing issue."