"Casino Chip Forger" Toh Hock Thiam Gets Seven Years in Singapore Prison
Posted on: June 8, 2017, 04:00h.
Last updated on: June 8, 2017, 04:04h.
The mastermind behind a casino chip counterfeiting operation that bilked the Marina Bay Sands in Singapore out of HK$1.29 million ($165,500) was sentenced to seven years in prison on Wednesday (June 7).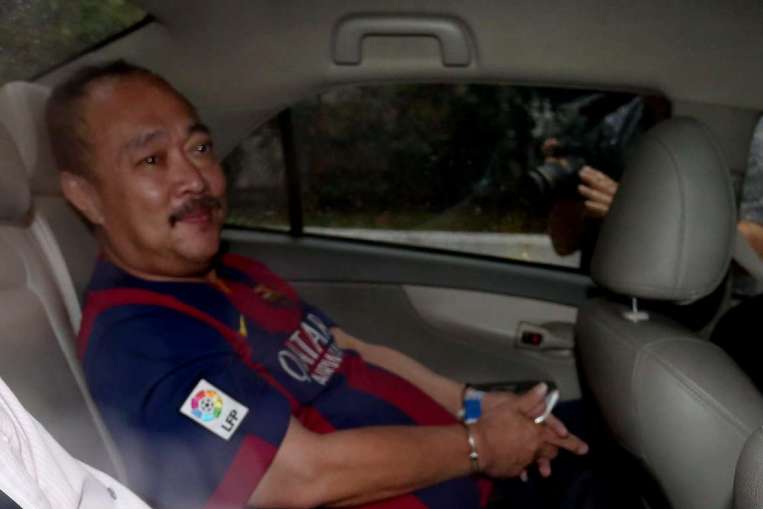 The court heard how Toh Hock Thiam, 54, recruited two accomplices, Seow Piak Long, 65, and Chia Wei Tien, 48, to distribute fake HK$1,000 chips to dozens of runners, who would ultimately exchange them at the casino for cash over a 24-hour period in November 2015.
Runners were instructed to first exchange several counterfeit chips for genuine ones of smaller denominations, before mixing the real chips with additional fake ones and then exchanging the stack for cash at the casino cage.
The cash would then be delivered to Seow and Chia, who would reward the runners for their efforts.
Most Realistic Fakes Ever Seen in Singapore
Singapore's Casino Regulatory Authority told the court that the chips were the "best quality" and most realistic fakes they had ever seen. But they were spotted a week later by an observant casino employee who spotted a slight discoloration in one of the 1,291 phony chips the team had successfully passed off.   
On closer inspection, the fake ones were found to lack a certain security feature, which was not divulged in court filings. Modern casino chips have numerous such features, which make them deliberately difficult to reproduce, which means Toh's must have been sophisticated enough to fool all but the deepest level of scrutiny.
All casinos have a unique set of chips, with a unique set of security aspects, from high photographic-quality design that makes them difficult to forge, to chips within chips; micro-chips that enable radio-frequency identification (RFID).
Thirteen Counts of Conspiracy
Toh was found guilty of 13 counts of engaging in a conspiracy to exchange the counterfeit casino chips at the Marina Bay Sands for cash following his trial last month.
Deputy Public Prosecutor Asoka Markandu said it was proven that Toh was directly responsible for 420 of the rogue chips, but argued he should be indirectly held accountable for all the casino's losses, since it could be inferred that he was either the master forger or someone working for him directly.
"As the counterfeit cash chips were all the same, an inference can be drawn that Toh was either involved in the manufacture and distribution of all the counterfeit cash chips, or he had liaised with an unknown syndicate member who had manufactured and delivered the counterfeit cash chips to him and others involved in the scam," said Markandu.
Following the discovery of the scam, Toh fled to Malaysia, where he was picked up by authorities and extradited.
Chia and Seow were sentenced to five years and a year, respectively, for their part in the operation.
None of the money has been recovered.
Similar Guides On This Topic