Tiger Woods' Return to Golf Produces Sportsbook Excitement, Exotic Prop Bets
Posted on: November 28, 2017, 04:11h.
Last updated on: November 28, 2017, 04:11h.
It has been nine months since Tiger Woods has played in a golf tournament, and his return this week has both fans and oddsmakers in a state of euphoria.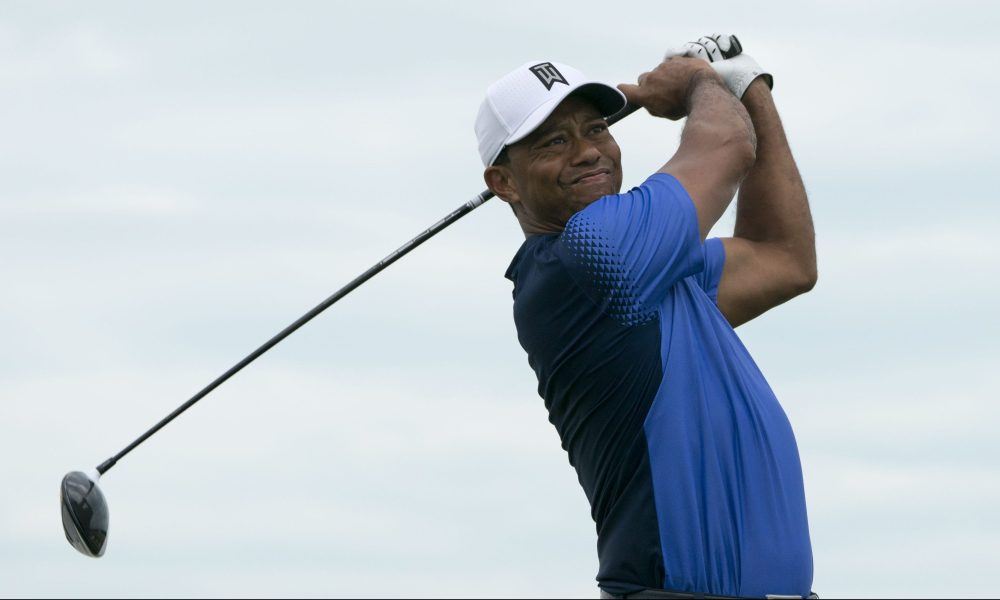 The 41-year-old is set to tee it up Thursday at the Hero World Challenge in the Bahamas, after recovering from lumbar fusion surgery to repair an injured back that has hobbled his career for nearly five years.
The Hero World Challenge is a PGA event in which Woods serves as host, and his philanthropic foundation is the charitable beneficiary.
The reviews of Woods' golf game by fellow pros have intrigued golf fans, and spurred sportsbooks to post a plethora of proposition bets on the former No. 1 ranked player in golf.
The Westgate Las Vegas Superbook couldn't wait to offer up possibilities. Assistant Manager Jeff Sherman, who tweets from his personal account @golfodds, posted some of the casino's offerings on Twitter Monday:
Hero World Challenge @TigerWoods props
1st Round Score: 71.5
Lowest Round Shot: 68.5
Highest Round Shot: 74.5
Finish Top 5? Yes +600 No -900
Finish Top 10? yes +200 No -250
Finish Last? Yes +300 No -400
Withdraw during tournament? Yes +350 No -450
British online betting site Sky Bet opened its prop bets nearly a month ago, on Oct. 30, a day after Woods announced he was playing in the tournament that benefits his charitable foundation.
Betting on Tiger
Woods enters the 18-man field with no cut as a huge underdog. He is listed as the lease likely to win the event, with opening odds of a Tiger victory ranging from 40-1 to 50-1. Dustin Johnson, Jordan Spieth, and Justin Thomas, currently ranked Nos. 1-3, respectively, are the favorites to win at 6-1.
Online betting site Bookmaker.com decided to offer exotic wagers on career futures. For Woods to announce his retirement before Jan. 1, 2019, the site is offering +248 odds. Think Woods' back will require another surgery? That could pay you +130.
Bettors who are more optimistic about Woods have some enticing listings to ponder. One is whether he will withdraw from a tournament before 2019, with no getting a +408. Think Woods will win any event in 2018? That will pay out with +300 odds.
'Moving It'
What is causing the cash to flow from wallets to sportsbook counters is what Woods' contemporaries have been telling the media about how he looks on the golf course.
On Friday, Woods played with Johnson, former PGA pro Brad Faxon, and President Donald Trump. Johnson, one of the longest hitters in the game, said Woods got the better of him on a couple of holes.
"He hit it by me a couple of times," Johnson said. "Did I bomb one and he hit it past me? No. But he did hit past me a few times. He was moving it."
Patrick Reed played in a practice round with Woods on Monday and said his game was far different than during last year's attempted comeback.
"It looked like there was a little hesitation the last time I played with him," Reed said. "This time, he was fully committed and fully trusted in his body. There was no pain. That's the biggest thing for me. If he stays healthy, then he'll be back playing golf, hopefully like he used to. I want to see it and I want to compete against it."