Tiger Woods Neck Injury: Oddsmakers and Bettors Scramble to Determine Seriousness
Posted on: March 5, 2019, 08:03h.
Last updated on: March 5, 2019, 08:03h.
Tiger Woods won't be teeing it up this week at the Arnold Palmer Invitational at Bay Hill due to ongoing complications stemming from a neck strain.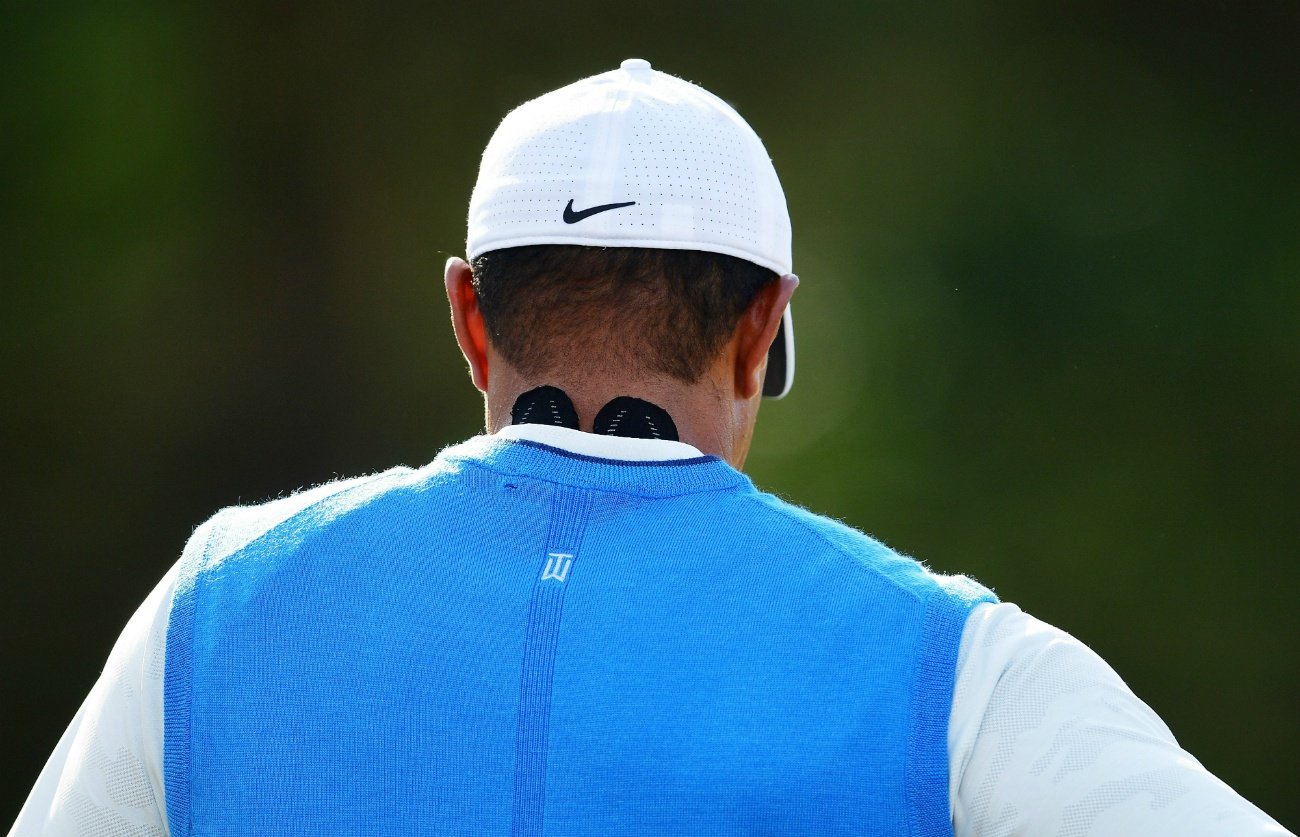 The eight-time winner of the event took to Twitter to inform fans and PGA Tour officials of his withdrawal. "Unfortunately, due to a neck strain that I've had for a few weeks, I'm forced to withdraw from the API. I've been receiving treatment, but it hasn't improved enough to play," Woods explained.
My lower back is fine, and I have no long-term concerns," the 14-time major winner continued. "I hope to be ready for The Players."
Woods has undergone multiple back surgeries since 2014. That year, he missed his first Masters since his debut in 1995.
Over the years, Tiger has largely kept the media in the dark regarding his physical status. In addition to the back problems, Woods has had four procedures on his left knee. That's why there are plenty of mumblings in the golf world surrounding his most recent injury revelation.
For Now, Odds Unchanged
It's the most important time of year for the world's best golfers. The Players Championship – commonly referred to as the fifth major – tees off March 14.
Less than a month later, the first major of the year begins on April 11 at Augusta National. World No. 1 Dustin Johnson said following his recent WGC-Mexico Championship win, "When I go home, I'll be right back to work because … this time of year is just too important. I don't really have the time to take any time off."
Woods is being forced to.
So far, Las Vegas oddsmakers aren't adjusting Woods' chances of winning next month's Masters. The Westgate SuperBook has maintained his 12/1 line, which is the second shortest behind only Johnson.
"While there was some comfort to latch onto – he wrote his surgically repaired lower back is fine and there are no-long term issues – this is a 43-year-old Tiger with a history of serious operations," Golfweek's Steve DiMeglio wrote this week.
"Despite his reassurances, the world of gold will hold its collective breath until he's seen again," DiMeglio concluded.
Arnold Palmer Odds
Bay Hill, Florida, welcomes many of the game's top players this weekend. Six of the top 10 players in the Official World Golf Ranking will play Arnie's event.
The SuperBook has No. 6 Rory McIlroy the frontrunner at 7/1. He's followed by No. 2 Justin Rose at 10/1, and No. 3 Brooks Koepka and No. 6 Rickie Fowler at 12/1. No. 5 Bryson DeChambeau is at 16/1, and No. 10 Francesco Molinari longer at 25/1. 
Betting on the outright winner of a golf tournament is a difficult win, but does provide large returns.
Last week, a bettor put $30 on Keith Mitchel at 190/1 odds to win the Honda Classic. The first-time victor who was ranked No. 162 prior to the tournament delivered the gambler a net win of $5,700.