Tiger Woods Has Georgia on the Mind, Plans to Play in Masters
Posted on: March 20, 2017, 04:00h.
Last updated on: March 20, 2017, 01:52h.
Tiger Woods hopes to be in Augusta, Georgia, early next month for golf's first major of the year. But regardless of whether he's able to recover from an ongoing back injury, oddsmakers in Las Vegas give the 14-time major winner slim chances of taking the coveted green jacket.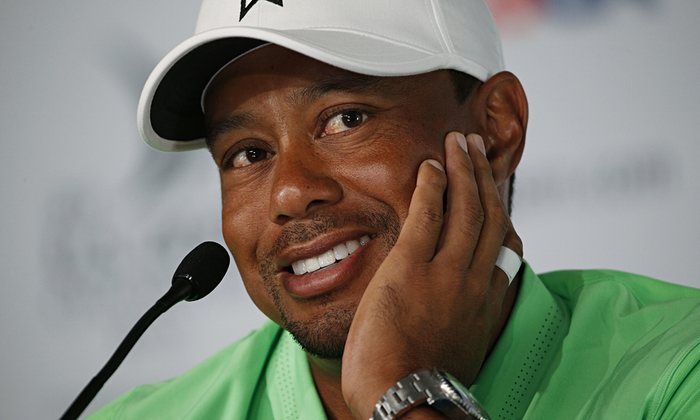 The Westgate SuperBook puts the golfing great at 100-1 to win at Augusta National. As of this week, there are only 89 players with invitations to the tournament.
Woods, who has won 79 times on the PGA Tour but his last victory came back in 2013, is hoping his back, and his golf game, will be ready for Augusta when the Masters begins on April 6.
"I'm trying everything I can to be able to get back and play," Woods said while promoting his new book on Good Morning America. "I love that event. It's meant so much to me in my life."
Jordan Spieth is the SuperBook's Masters favorite at 6-1. He's followed by Dustin Johnson (7-1), Rory McIlroy (8-1), Jason Day (12-1), and Hideki Matsuyama (15-1).
Few Takers in Vegas
When Woods announced his return to competitive golf in January, oddsmakers immediately began taking bets on his potential performance at the Masters. Though he hadn't played in a PGA Tour event in 17 months, Tiger's line at the SuperBook opened at 20-1. But that line blossomed after his back didn't lend enough support for a comeback.
A healthy Woods is great for the game, and great for both Nevada and online sportsbooks.
"A competitive Tiger is exceptional for handle and props," SuperBook golf bookmaker Jeff Sherman recently tweeted. "Remove the name . . . and you have a 200-1 golfer."
Indeed, while Woods' Masters odds are long, they're still better than players who have, well, actually been playing and winning.
At Bovada, Woods posts at +6600 to win at Augusta, stronger odds than Adam Hadwin (+8000), Brendan Steele (+15000), Pat Perez, (+20000), Hudson Swafford (+25000), Mackenzie Hughes (+40000), and Rod Pampling (+50000). All of those players have titles to their resumes during the 2016-2017 wraparound schedule.
Murky Mickelson
Woods won't be the only high-profile story at Augusta. Phil Mickelson is surrounded by controversy, but not for his golf game but friendship with notorious sports gambler Billy Walters.
Mickelson, who is at 20-1 at the SuperBook for the Masters, might be called to testify in Walters' federal conspiracy and securities fraud trail.
The three-time green jacket winner got himself involved in a world of mess when he accepted a stock tip from Walters in 2012. Mickelson made $931,000 on the investment, but later returned the money after learning of the US government's investigation into Walters.
Mickelson has denied any wrongdoing, and Walters' defense team is arguing that supplying a famous athlete with insider trading information doesn't make much sense.
"If you're Billy Walters and somebody's giving you inside information, the last thing you would do is give it to Phil Mickelson, one of the most famous athletes in the world," attorney Barry Berke told the court this week.
Walters has pleaded not guilty.