Tiger Woods Shanks His Return, Oddsmakers Lose Confidence
Posted on: February 3, 2017, 05:00h.
Last updated on: February 3, 2017, 12:05h.
The Tiger Woods comeback that many in Las Vegas were betting on hasn't exactly taken off as fans and gamblers had hoped.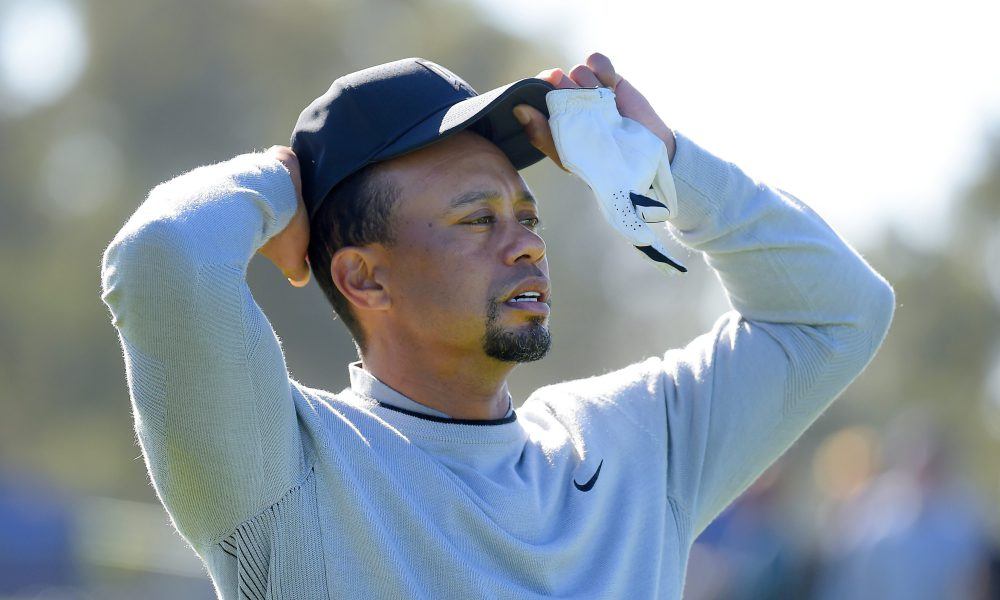 After 17 months away from formal PGA Tour action, the 14-time major winner returned to golf's main stage last week in California at the Farmers Insurance Open. His encore was short-lived, however, as Woods shot 76-72 to miss the cut by four shots.
Las Vegas sportsbooks gave Woods a 30-1 chance of winning that tournament. And he would've won, had the 109 players who played better than he not shown up.
His second tournament in as many weeks, golf's second all-time major winner was in Dubai this week for the Omega Desert Classic. The Westgate SuperBook gave him 40/1 odds of winning, and sold moneyline bets on him simply making the cut (Yes -140, No +120), and finishing in the top 20 (Yes +300, No -360).
It would have been hard to imagine a worse performance in his second week back. And speaking of "back," Woods' often injury-prone back forced him to withdrawal after one round in which he shot a dismal 77.
Woods' agent Mark Steinberg told reporters, "He went into a spasm in his lower back after dinner. He tried to work it out last night. He had treatment started pretty early this morning . . . but they can't get the spasm worked out."
Tiger's dropping out of the Dubai tournament also nullifies numerous prop bets oddsmakers paired with Sunday's Super Bowl LI. Lines like "Tiger Woods fourth-round bogeys (-1.5) vs. Falcons quarterback Matt Ryan total touchdown passes" had to be scrapped.
What's in a Name?
Woods was the most dominant force in golf for some two decades. He won 79 times on the PGA Tour and his 14 majors trails on Jack Nicklaus' 18.
Today, a new crop of young and budding talent rules golf. Woods hasn't won a tournament since the 2013 Bridgestone Invitational, and his last major was the US Open in 2008.
But Vegas continued to believe in Tiger. However, after his recent performances, or lack thereof, bettors are beginning to pull away.
Jeff Sherman, the oddsmaker for Westgate, extended the odds of Tiger winning the Masters from 25/1 to 50/1 following the Dubai debacle. Considering he's currently ranked an ironic #666 in the world, and hasn't even made a PGA Tour cut since August of 2015, those odds are still relatively strong.
"Remove the name Tiger Woods and you have a 200/1 golfer," Sherman tweeted this week. "Leading the ticket count and money changes that."
Major Bummer
Tiger did more for the sport of golf than perhaps any other player in the history of the game. PGA Tour events hand out over $1 million checks almost to the winner every Sunday, as purses ballooned during the Woods era of dominance.
Golf, and sportsbooks, would love to have him back. Television ratings soar when Woods is in the mix, and sports bets skyrocket.
"A competitive Tiger is exceptional for handle and props," Sherman concluded.