The 13 Saga Drags On, Macau Hotel Requires Further Inspections
Posted on: June 20, 2018, 03:00h.
Last updated on: June 20, 2018, 12:49h.
The 13 resort in Macau's Coloane Village has been a fiscal nightmare for investors, and the story scripted a new chapter this week when developers announced new inspections from enclave regulators are needed before the property can open.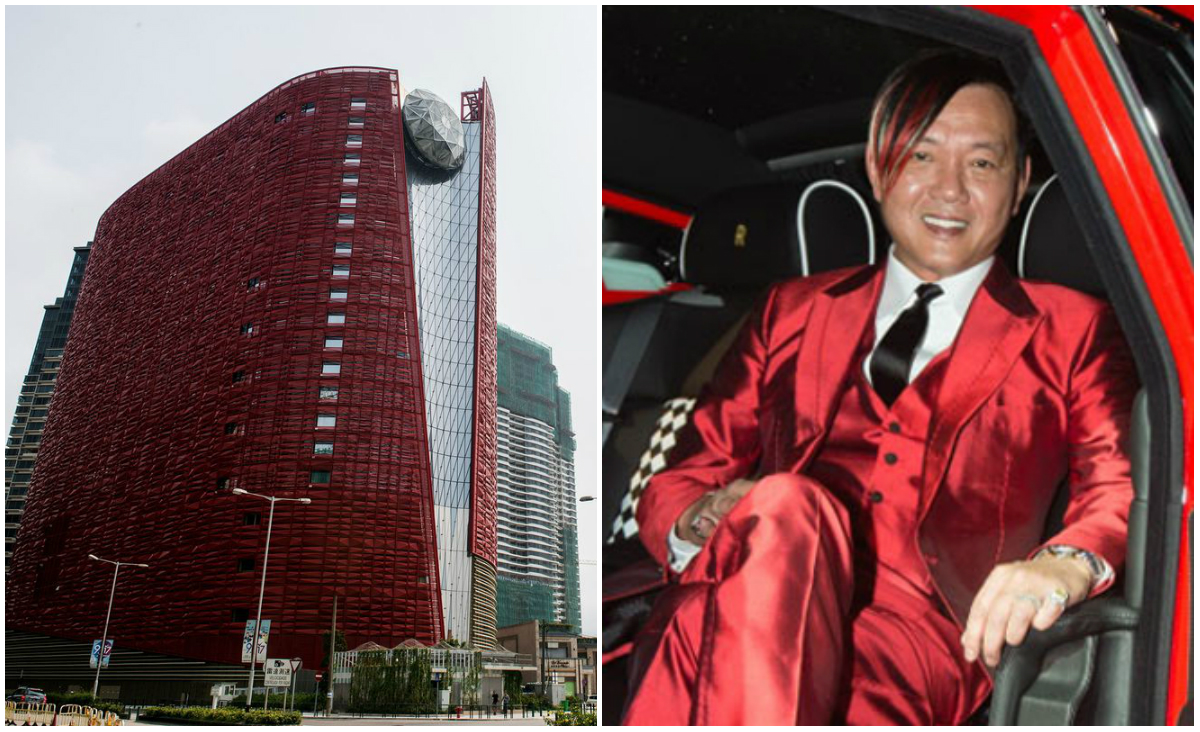 GGRAsia, an online media source covering Asian gaming markets, reports this week that The 13 needs reinspection. "There are still unfinished works inside the hotel, so the hotel applicant needs to apply for reinspection once they are completed," the Macao Government Tourism Office (MGTO) told the news outlet.
In March, The 13 announced it would open as a hotel-only property on June 30. With the MGTO saying the resort still needs inspection, the odds of guests being welcomed in 10 days seem long.
The 13 has repeatedly missed scheduled openings.
Rolling Towards Disaster
Envisioned by flamboyant billionaire Stephen Hung, The 13 was designed to become "the world's most luxurious casino resort." With a price tag of more than $1.6 billion to build just a 200-room hotel casino, Hung spared no expense in bringing his dream to fruition.
Hung attracted a wave of investors in 2013 to raise the capital required to build the resort. But shares of The 13 Holdings, which has since been renamed South Shore Holdings, plummeted after Chinese President Xi Jinping began cracking down on VIP junket groups bringing high rollers to the enclave.
Hung pressed on, however, and used the money raised to purchase 30 custom Rolls-Royce Phantoms that are to serve as guest shuttles. The more than $20 million order is the largest single purchase in the automobile company's history.
Macau's six licensed casino operators began transitioning their focus away from the high roller to more of the mass market in the aftermath of Xi's anti-corruption campaign. But Hung continued his focus on the ultra-wealthy.
Shares of The 13 Holdings/South Shore have become nearly worthless. They've plummeted from a high of over 31 HKD ($4) in 2014 to today 0.77 HKD today (about 10 cents).
Hung resigned from the company in February.
Unlucky 13
When he was in the early stages of building The 13, Hung said of his success in investing and real estate, "There is no such thing as luck. If you're not willing to commit, then don't even think of starting." There is, apparently, bad timing.
The 13 will need to rely on high rollers to keep its lavish suites occupied. But fewer millionaires are descending on the enclave after the VIP crackdown.
The 13 has reportedly yet to reach an operating deal with one of Macau's six licensed casino operators to conduct gaming at the property. Developers say when it opens, the resort will not offer table games or slot machines.
"If the property operates as a standalone hotel, it may be difficult to justify room rates to match its high-end focus," Bloomberg Intelligence analyst Margaret Huang opined recently. "Without a casino, it would be nearly impossible to have gamblers book rooms separately with them."
Huang's projection is due to The 13's location a half of a mile south of the multibillion dollar integrated casinos on the luxurious Cotai Strip.
Similar Guides On This Topic