Unlucky 13 Casino in Macau Facing Further Opening Delays to March 2019
Posted on: February 26, 2018, 05:00h.
Last updated on: February 26, 2018, 04:13h.
The 13, as the casino in Macau's Coloane Valley is known, may be regretting its choice of an unlucky number for its nomenclature. The gaming venue has faced a bevvy of obtsacles, and now, in recent financial filings with the Hong Kong Stock Exchange, the parent entity to the $1.6 billion resort says it hopes to open up casino operations sometime before March 31, 2019: more than a year late.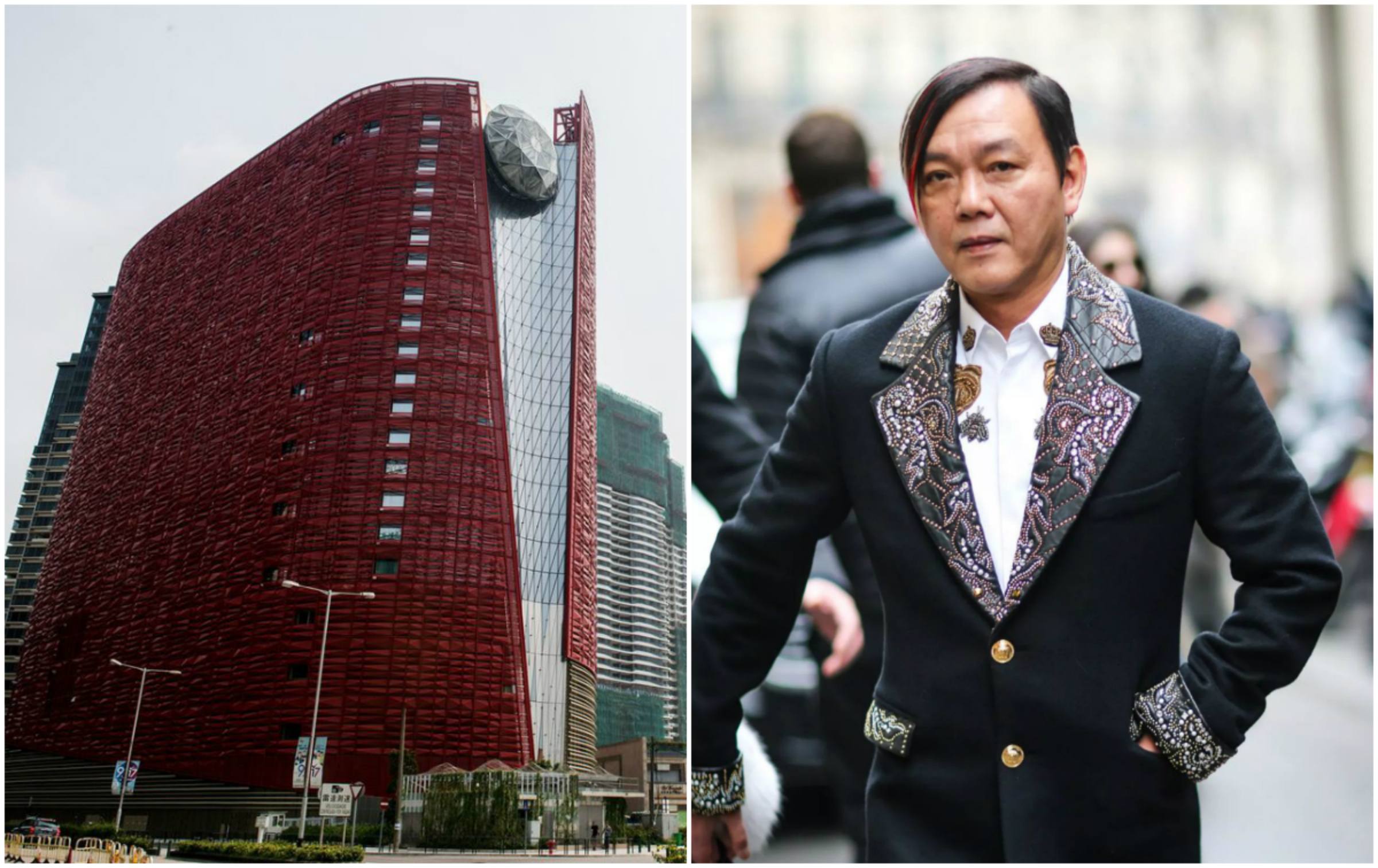 In a letter from The 13 Holdings Board of Directors, the company explained it expects the casino and the resort's retail shops to open by the end of March next year.
Management said the gaming floor will debut with 66 gaming tables, 50 of which will be tailored towards a so-called "high stakes mass market." The remaining 16 tables will be inside a VIP room for ultra-high rollers. The casino will additionally offer about 50 slot machines with "minimum bets that are set at a comparatively high level."
The 13 board says it still needs to raise $45 million in order to cover the casino's equipment and supplies.
Casino Partner Unknown
The 13 plans to open its hotel and restaurants by April 30, 2018. But getting the affluent guests the ultra-luxury hotel seeks might be difficult without an operational casino.
Envisioned in 2013 by colorful investor Stephen Hung, the project has spared no expense in trying to bring the 200 all-suite hotel to life. Despite still not having a single reservation on the books, Hung purchased 30 Rolls-Royce Phantoms at a cost of more than $20 million to serve shuttle future guests to and from his luxury property.
But Bloomberg Intelligence gaming analyst Margaret Huang said last fall that VIPs are unlikely to stay at The 13 until it has a casino.
"If the property operates as a standalone hotel, it may be difficult to justify room rates to match its high-end focus," Huang opined. "Without a casino, it would be nearly impossible to have gamblers book rooms separately with them."
Moreover, The 13 is located in a residential area half a mile south of the chic Cotai Strip.
Macau's Gaming Inspection and Coordination Bureau revealed in November that the resort still hadn't filed an application to house a casino. In its securities filing this week, The 13 says it's reached an agreement with one of Macau's six licensed casino operators to build and operate a satellite facility. However, it didn't specify the partner, nor did it reveal whether it had filed paperwork with the enclave's gaming regulator.
Hung Out After Stock Tumble
The 13, listed as a construction engineering company on the Hong Kong Stock Exchange, attracted a flurry of money after unveiling its Macau casino plans. China's gambling enclave had just hit a record $45 billion in gross gaming revenue, and investors wanted in.
But as the federal government cracked down on VIP junkets transporting mainland millionaires to the region, Macau lost billions of dollars and many investors folded on their stakes. Shares of The 13 Holdings Ltd. tumbled from over $12.75 in 2014 to less than a nickel this week.
Hung resigned from the company he founded late last month.
Similar Guides On This Topic
Latest Casino Stocks:
Retrieving stocks data...
Retrieving stocks data...
Retrieving stocks data...
Retrieving stocks data...
Retrieving stocks data...