The 13 Macau Owner Changing Name to South Shore Holdings, Hotel Targets April Opening
Posted on: March 11, 2018, 10:00h.
Last updated on: March 10, 2018, 07:37h.
The 13 Macau casino saga continues. In a notice filed this week with the Hong Kong Stock Exchange, the parent company to the project says it's renaming its investment firm South Shore Holdings Ltd.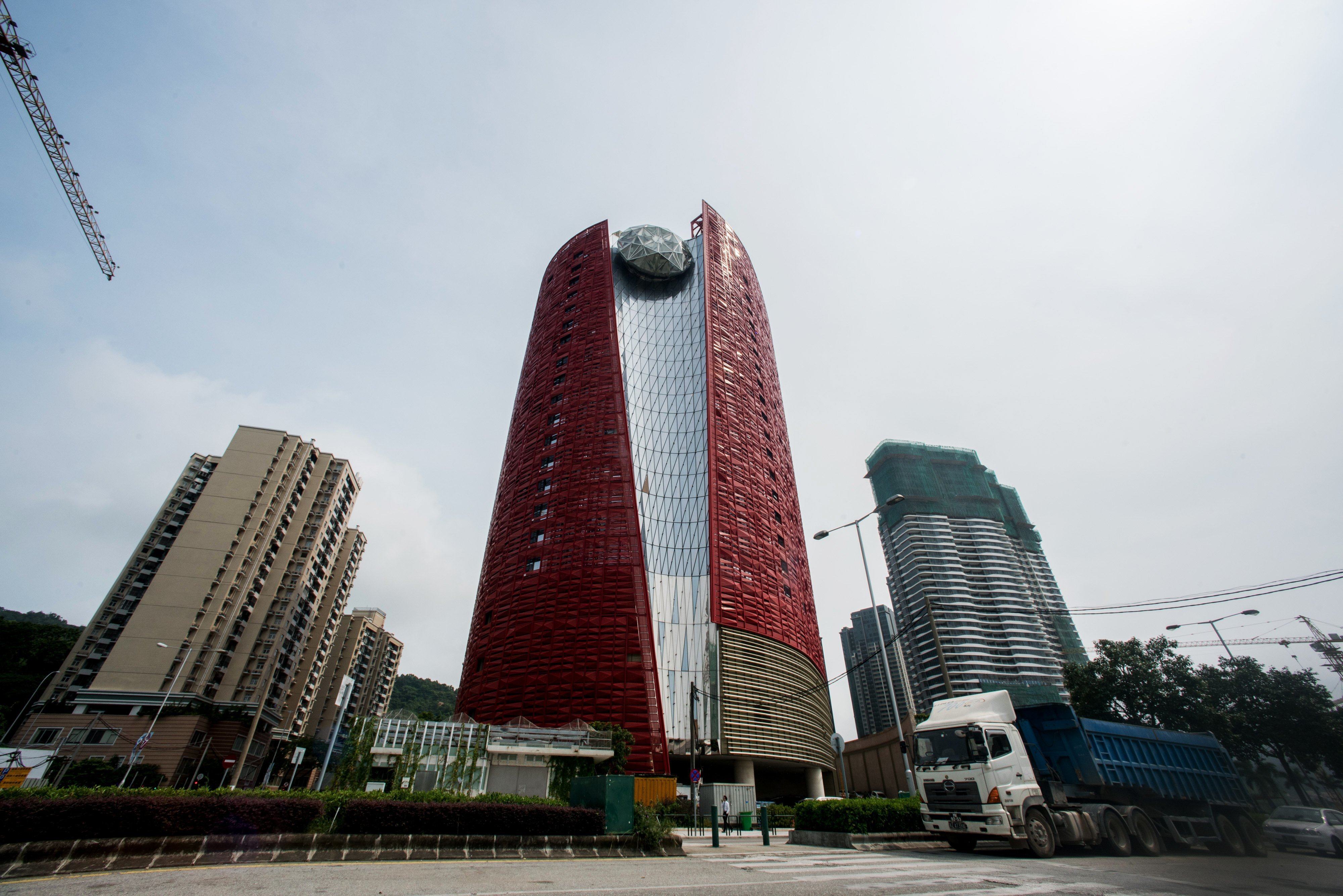 Located south of the Cotai Strip in Macau's Coloane Village, developer Stephen Hung raised funds to build the $1.6 billion ultra-luxury resort through his company The 13 Holdings.
The corporate identity switch is to "provide a clear delineation" and more straightforward company organization. Shareholders will receive subsequent security certificates with the new name.
Investors have seen their The 13 stock valuation plummet in recent years. The company went from more than 100 HKD ($12.75) in 2014, to as little as 29 cents last month.   
Going South Financially
Stephen Hung, a former Merrill Lynch executive whose family made their billions in real estate, attracted a wave of investors in 2013 when he announced plans to build "the world's most luxurious casino resort" in Macau.
China's special gaming enclave had just posted a record $45 billion in gross gaming revenue, and investors from around the world wanted a hand in the game. But then came People's Republic President Xi Jinping's crackdown on VIP junket groups reportedly providing schemes for the country's wealthy to move money out from the government's heavily taxed control.
Despite widespread concerns across Macau, Hung pressed on with seemingly little trepidation. He purchased a fleet of 30 custom Rolls-Royce Phantoms to serve as resort shuttles for guests at a cost of more than $20 million. It was the automobile maker's largest single order in company history.
But as shareholders began to flee, money ran dry. Hung later sold his majority stake ownership in Paul Y Engineering to continue funding The 13. Hung resigned from the company last month.
The resort has missed multiple proposed openings, and last month The 13 revealed its casino won't likely commence operations until March of 2019.
Company officials say the casino will be tailored towards the "high stakes mass market." The boutique gaming floor will feature 66 tables and 50 slot machines.
April Opening
The 13 plans to open its 200-room all-suite hotel sometime next month. But Bloomberg Intelligence gaming analyst Margaret Huang doesn't believe the well-off customer the property seeks will stay there without a casino.
The 13 is about a half-mile south of the southernmost casino on the Cotai Strip where multibillion-dollar resorts litter the main drag. High rollers might prefer to be catered around the clock at one of those properties instead of being shuttled back and forth to The 13, albeit in a Rolls-Royce.
Coloane is considered a reprieve from Macau's glitzy resorts. Numerous hotels, which are much smaller than the resorts found in Macau and Cotai, are tailored towards families and couples looking to escape the frenetic activity that comes with casinos.   
Pedro Evaristo, hotel manager of Pousada de Coloane, a 28-guestroom manor house, told the South China Morning Post of the Village, "Everything in Macau is getting bigger, but we will stay the same.
Similar Guides On This Topic