Thai Police Arrest Ex-Macau Exec Peter Coker, Jr. for Securities Fraud
Posted on: January 16, 2023, 07:31h.
Last updated on: January 16, 2023, 02:34h.
South Shore Holdings didn't plan very well when it tried to launch a hotel project in Macau under the ill-fated name The 13. It was a disaster from the start that culminated in unrelated securities fraud charges against several South Shore executives, the third of whom is now under arrest in Thailand.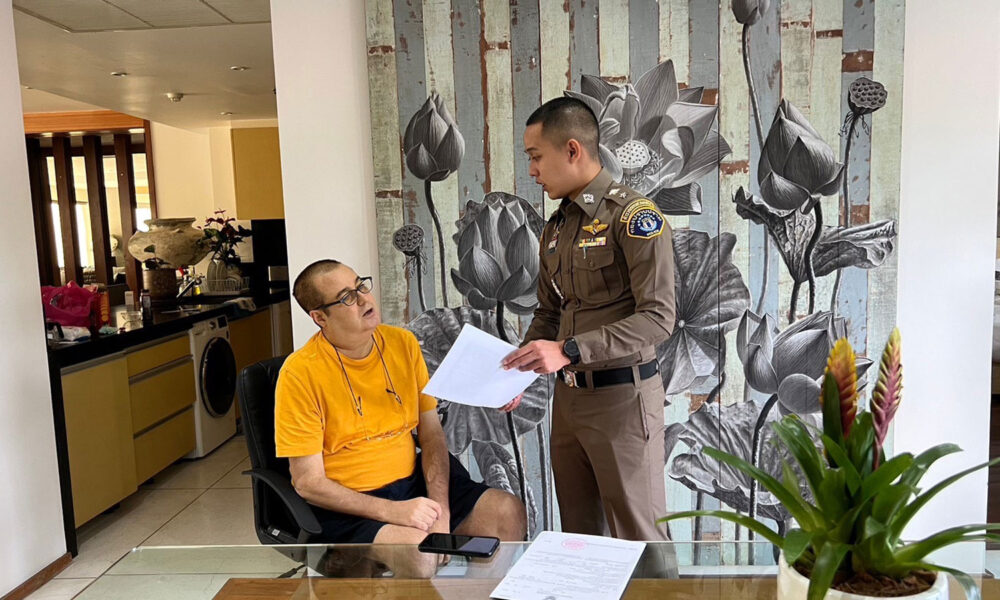 As a result of a joint investigation led by Thailand's Central Investigation Bureau and the US FBI, 54-year-old Peter Coker, Jr. was apprehended in a hotel room in Phuket last Wednesday. The Bangkok Post reports that Interpol had issued a red and black notice for him following allegations that he had manipulated the US stock market last year.
The allegations come years after the failed The 13 experiment in Macau. That hotel, which emerged as a non-gaming property, never found traction and experienced financial obstacles from the start.
Crashing Into the Market
In September 2022, police arrested Coker's father, Peter Coker, Sr, along with an accomplice, James Patten, in North Carolina. They charged them with securities fraud, conspiracy to commit securities fraud, and conspiracy to manipulate securities prices. In addition to the charges of manipulating securities, Patten also faces one count of money laundering and four counts of wire fraud.
Authorities were able to arrest Coker, Sr. and Patten soon after an indictment was issued, but Coker Jr avoided capture. He kept a low profile in Hong Kong, where he was living. But traveling to Thailand may have inadvertently tipped off authorities.
The trio orchestrated a reverse merger between two public companies – Hometown International Inc. and E-Waste Corp. – last September, according to information released by the US Attorney's Office. As a result, the two privately held companies joined forces, followed by a significant profit sale of each entity's stock.
Subsequently, the three executives transferred "millions of shares" to entities the younger Coker controlled. The Attorney's Office asserted that it was an attempt to hide their involvement in the companies. However, like with The 13, they proved incompetent with their actions.
They allegedly transferred shares to anyone they could – friends, family, and others. However, the trio still controlled the accounts that held those shares, which they then manipulated to commit fraudulent movements to bolster the companies' stock positions.
Sloppy Management
What tipped off the feds was the value of the companies. Hometown, whose stock exploded by 939%, saw its stock rise to $13, despite the company only having one asset. That was a deli in New Jersey that had only earned $35K in two years.
E-Waste's stock did even better, although its performance was definitely a red flag. Its stock jumped 19,900% in a matter of weeks.
The younger Coker, who stepped down from South Shore as chairman last October, is now looking at up to 45 years in prison. He could receive a fine of up to $10 million.
Coker, Sr. and Patten, who have hired Bernie Madoff defender Ira Sorkin, have already pleaded not guilty in court. Sorkin successfully represented Patten 17 years ago in a case against him by the US Securities and Exchange Commission.
13 Proves Unlucky
Although The 13 hotel was opened in August 2018, it never reached 100% completion, developing only parts of the rooms and the casino area. Hurting its chances for success in Macau's gambling-driven market, South Shore never requested a gaming license, but later tried to negotiate a deal to get in on the gaming scene.
It negotiated a service agreement with Melco Resorts and Entertainment for gambling operations. However, no one with the company ever made any serious attempt to put in place a gaming floor. As a result, The 13 remained virtually a shell of what it once hoped to be.
Then, in 2020, a bank that put up money for the project came calling. It demanded South Shore turn over $423 million on an outstanding credit line or face seizure of the property.
The company said it was close to figuring out a solution, but that never emerged. That was just one of the debts South Shore had accumulated to build its dream.
The $1.6-billion property never emerged, either, leaving South Shore scrambling. The company ultimately shut down all of its operations as it ran out of money, but has been silent on its status recently. Now, however, it will be thrust back under the microscope.