Thai Gambler and Accused Serial Killer Loses Unborn Child
Posted on: June 27, 2023, 04:42h.
Last updated on: June 28, 2023, 11:04h.
A suspected Thai serial killer accused of murdering at least 15 people with cyanide has lost her unborn child, according to local reports.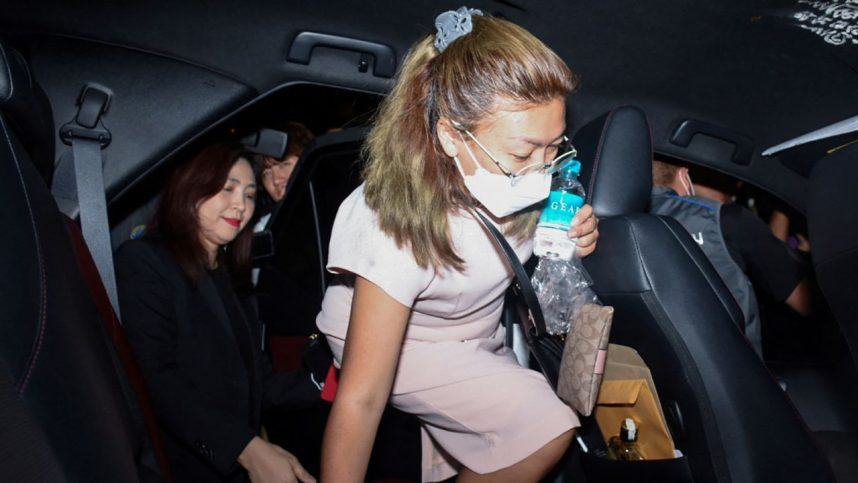 Sararat "Am" Rangsiwuthaporn was four months pregnant when she was arrested on April 25 following the suspicious death of a friend. Thai police believe she began targeting, befriending, and swindling wealthy victims in or around 2020 before murdering them for their money.
Since 2020, Sararat has also plowed 78 million Bhat (US$2.3 million) into online casino sites, gambling as much as 10 million Bhat (US$290,000) per day. Investigators believe gambling addiction could be a motive for the killings.
Pregnancy Toxicity
Sararat, who is currently awaiting trial, was rushed to the Police General Hospital in Bangkok on Wednesday after officials at the Central Women's Correctional Institution failed to detect her baby's heartbeat.
The fetus was determined to have died because of pregnancy toxicity and was aborted, authorities said. Sararat was sent to the Corrections Hospital for observation on Friday, but is healthy, they added.
Sararat's legal team said they won't rule out taking legal action against government prosecutors whose pressure may have contributed to the death of the child.
If convicted, Sararat would be branded as one of Thailand's worst serial killers, and could face the death penalty. The case has gripped the country.
Suspicion fell on Srarat when she traveled with her friend, Siriporn Khanwong, from Bangkok to Ratchaburi to release fish at a pier as part of a Buddhist protection ritual.
Siriporn suddenly collapsed and died at the riverbank, and Sararat fled the scene rather than join bystanders in trying to help.
Investigators found that cash, two phones, and a designer bag belonging to Siripon were missing. An autopsy found traces of cyanide in the victim's body. Meanwhile, a search of Sararat's home uncovered a bottle of cyanide.
'Clear Evidence'
Subsequently, other witnesses came forward to say relatives had died in suspicious circumstances shortly after meeting with Sararat. One woman who had loaned her money said she became ill after taking "cough medicine" that Sararat had given her.
Among her victims are an ex-boyfriend and three female police officers. Sararat's husband, Vitoon Rangsiwuthaporn, is a high-ranking police officer who has been charged with fraud and embezzlement, but who denies knowledge of the murders.
On Tuesday, Lt. Gen. Surachate Hakparn of the Royal Thai Police said investigators had prepared a strong case against Sararat.
We have found clear evidence," he said, as translated by Coconuts Bangkok. "We have found the actual vials of cyanide that Am ordered, and we have found traces of cyanide with Am.
"And we have identified which vials were purchased, a total of over 700 vials," he added. "Therefore, in terms of the investigation, we have sufficient and clear evidence."