Texas Attorney General Ken Paxton Latest to Declare Daily Fantasy Sports Illegal
Posted on: January 20, 2016, 01:53h.
Last updated on: January 20, 2016, 01:54h.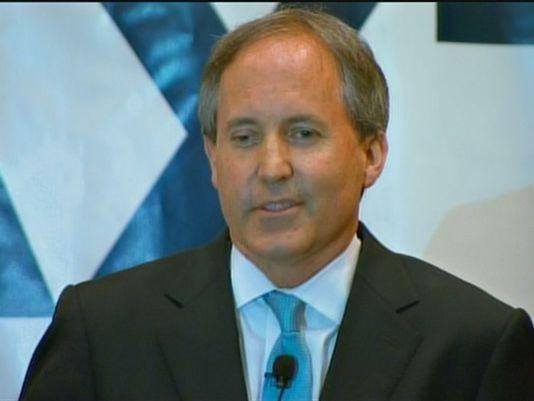 Texas Attorney General Ken Paxton (R) is in agreement with opinions issued in New York, Illinois, and Nevada that daily fantasy sports (DFS) operators are in violation of state law and are operating illegal gambling enterprises.
In his response to a query made by Texas State Rep. Myra Crownover (R-District 64), Paxton linked the element of chance associated with the contests to gambling.
"Paid daily 'fantasy sports' operators claim they can legally operate … but none of their arguments square with existing Texas law," Paxton wrote in a statement. "Because the outcome of games in daily fantasy sports leagues depends partially on chance, an individual's payment of a fee to participate in such activities is a bet."
Unlike his colleagues in New York and Nevada, Attorneys General Eric Schneiderman and Adam Laxalt, Paxton didn't announce any immediate legal repercussions or order DFS market leaders DraftKings and FanDuel to cease operations in his state. Yet.
So You're Telling Me There's a Chance
Paxton isn't terribly interested in venturing into the complicated debate of deciding if daily fantasy contests constitute gambling or skill-based competition. That's because in his state, even the slightest component of chance overrides all other factors.
"Unlike some other states, Texas law only requires 'partial chance' for something to be gambling; it does not require that chance predominate," Paxton said.
The second issue Paxton has with DFS is that a house is involved, much as how casinos operate when it comes to poker. In other words, the house is facilitating the game for a set fee, but not actually taking a cut of the losses.
Whereas in traditional fantasy sports, there is no house, thereby leading to Paxton's belief that traditional fantasy sports leagues are not gambling, and DFS is.
If DFS operators didn't take a cut off each individual entry fee and instead paid-out the entire pot, as most regular fantasy leagues do among friends, that would help DraftKings and FanDuel's cause. It would also make them broke.
"Simply put, it is prohibited gambling in Texas if you bet on the performance of a participant in a sporting event and the house takes a cut," Paxton said.
Texas, New York, and Illinois are all in the top five in terms of state population. Combined, the three represent nearly 19 percent of the total census in the US, a potentially crushing blow for DFS operators should their contests be banned from all these states.
DraftKings and FanDuel responded to Paxton's declaration, the former saying that the AG has a "fundamental misunderstanding of DFS." FanDuel echoed those views by asserting, "Today's advisory opinion by the Attorney General of Texas is founded on a misinterpretation of the law and misunderstanding of the facts about fantasy sports."
Both platforms said they intend to continue operating lawfully in the state.
Paxton's Next Ruling
A criminal jury trial could be in Paxton's future, but not against DraftKings and FanDuel. Instead, the state's top legal authority will be defending himself on charges of securities fraud.
Last August, Paxton posted $35,000 bail after he was arrested for allegedly misleading investors during his work in the private sector before becoming attorney general. The ongoing case could go to trial sometime in 2016.
Paxton faces between five and 99 years in prison, and of course, the relinquishment of his office. So DraftKings and FanDuel just need to outlast him as AG and hope the next guy has a different vision.