TEN Atlantic City Receives $220 Million Offer, But Owner Glenn Straub Knows Nothing About It
Posted on: July 14, 2017, 10:00h.
Last updated on: July 14, 2017, 09:21h.
TEN Atlantic City owner Glenn Straub claims he's unaware of a $220 million offer to acquire his shuttered Boardwalk resort, despite media reports that a bid has indeed been made.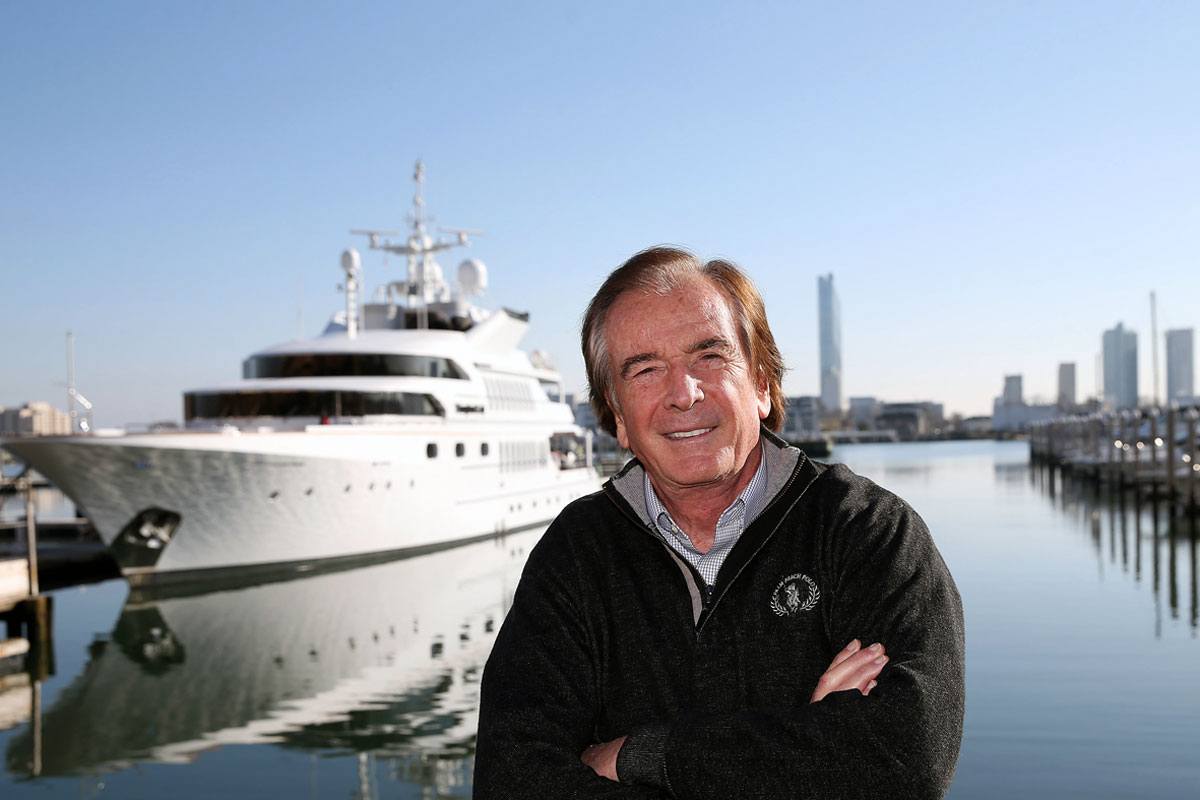 The Press of Atlantic City says an unnamed private equity firm in New York City is trying to purchase the former $2.4 billion Revel Casino, which Straub bought in bankruptcy court in August of 2015 at the discounted price of $82 million.
"I don't know any private equity firms," Straub told the paper.
Straub, a Florida-based real estate developer, hasn't made many friends in the Garden State. He's repeatedly bashed government gaming agencies in Atlantic City, and said New Jersey consistently tries to "rape businesses."
He's missed multiple self-imposed deadlines to open the 1,399-room hotel, refused to participate in the casino PILOT (Payment in Lieu of Taxes) program, and argued that he doesn't need to obtain a gaming license because he plans to lease the floor to a licensed third-party.
New Jersey Superior Court Judge Julio Mendez placed a tax lien on TEN Atlantic City last month for Straub's failure to pay $62,000 in Casino Reinvestment Development Authority (CRDA) fees.
Straub vs. New Jersey
Since Straub took control of TEN, his ownership motives have been questioned by many of New Jersey's most powerful individuals. Governor Chris Christie (R) said recently that he hopes Straub sells the resort, because "this guy" simply "hasn't been able to deliver."
Casino Control Commission (CCC) Matthew Levinson has rejected Straub's claims that the city is working against his efforts to reopen the casino. The gaming regulator said Straub is trying to mislead people, and simply needs to play by the same rules that the rest of the casinos play by.
While Straub is staying quiet on the private equity purchase rumor, he did tell the Press of Atlantic City that if the CCC doesn't budge in allowing him to open the casino without himself personally holding a license, "Maybe we will have to look for someone else."
Straub's Grand Plan Revealed?
The Atlantic City economy is showing signs of life, and at the very least has stabilized after enduring nearly a decade of trouble that saw five casinos close. Year to date, revenues at the seven remaining casinos are up more than 11 percent when the closed Trump Taj Mahal's 2016 income is eliminated.
With earnings climbing, Caesars recently invested $30 million in upgrades at Harrah's. Caesars is also reportedly working on a new joint venture with MGM Resorts. Meanwhile, Hard Rock is spending $500 million to transform its recently purchased Taj Mahal into a rock 'n' roll-themed property.
As investments return to Atlantic City, Straub's possession of the most recently built resort might now deliver the businessman a substantial return.
While it's unclear exactly how much he has in the property, it's relatively safe to assume that it's far less than the $220 million he's being offered. With a proposal on the table that would make Straub's time in New Jersey worth the trouble, Revel's next chapter might soon be told.