Teddy Sagi Slashes Stake in Playtech, Ceding Control While Cashing Out
Posted on: June 28, 2017, 05:36h.
Last updated on: June 29, 2017, 10:28h.
Israeli Billionaire Teddy Sagi sold $430 million worth of shares in the online gaming software giant Playtech on Tuesday, giving up his majority stake in the company he founded in 1999.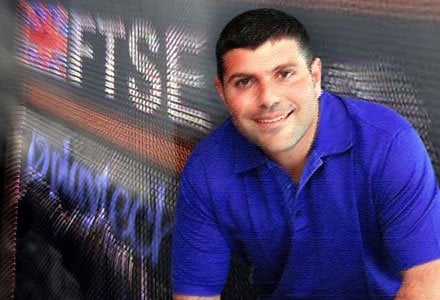 The sell-off caused Playtech's shares to tumble nearly 3.4 percent in morning trading on Wednesday, after reaching an all-time high of £1,016 ($1,315) on the London Stock Exchange.
The billionaire owner has been actively divesting himself of Playtech shares since 2014. This is his third sell-off since November, when he sold about 12 percent of the London-based company, pocketing around $420 million. Sagi has reduced his stake from 33 percent to just over six percent in that time.
"I still believe in the long-term success of Playtech, [but] I want to further develop my property portfolio, not only in London but also in other European capital cities, and be in the vanguard of the co-working revolution," said Sagi in an official statement.
Acquisition Spree
Playtech is the largest designer and developer of online gaming software in the world. They license their products to many top tier operators, including Paddy Power, Betfair, William Hill, and Bet365.
The group has been expanding recently and is looking for further acquisitions with the help of a $620 million war chest earmarked for acquisitions, according to a recent shareholder report.
Industry analysts say they are bullish on Playtech, despite Wednesday's dip.
"We continue to like the Playtech investment case due to its industry leading software; its long-term growth opportunities and abundant potential for value enhancing [through new acquisitions]" said Gavin Kelleher, an analyst at Goodbody.
In February, Playtech acquired Australian bingo software provider Eyecon for $65 million, while last year it bought out rival firm Best Gaming Technology for $156 million.
Over the past few years the gamemaker has branched out into verticals beyond gaming, too, stepping into the trading industry through acquisitions of TradeFX and the AvaTrade Group.
Sagi's New Gamble
Sagi has said he will use money he cashed out for to fund his new hobby of real-estate investment and development, with a focus on creating shared-office space for start-up companies.
"I envisage taking some of the most iconic properties and establishing creative hubs where start-ups, SMEs and entrepreneurs can work, network and grow together," Sagi said in his statement about the Playtech sell-off.
Sagi already owns large parts of Holborn in central London and the city's trendy Camden district. He is in the process of buying London's famous Camden Market, and has also recently bought a controlling stake in Tel Aviv-listed Brack Capital Properties, a real estate investor focused on the German real estate market.