Supreme Court Sides with Michigan Tribe in Decade-old Casino Squabble
Posted on: February 28, 2018, 03:00h.
Last updated on: February 28, 2018, 02:47h.
The US Supreme Court has dismissed a longstanding legal claim challenging the right of a Michigan tribe to operate a casino on its lands.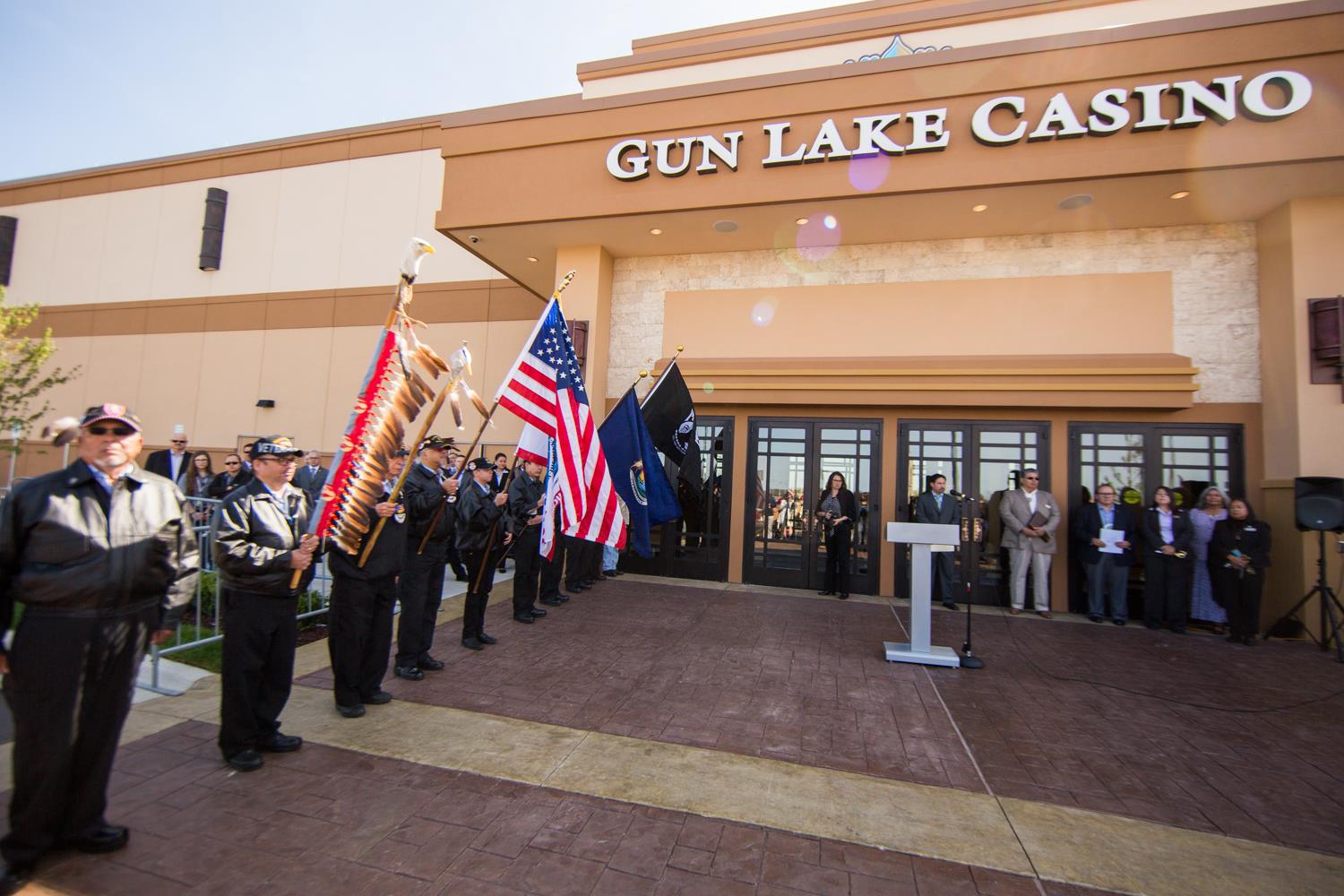 The Match-e-be-nash-she-wish Band of Pottawatomi Indians of Michigan, or to use their snappier title, the Gun Lake Tribe, has been running the Gun Lake Casino in Wayland since 2011. But David Patchak a nearby landowner, has been battling the casino since 2008, back when it was little more than a glint in the tribe's eye.
Patchak had claimed in the Supreme Court that a law passed by Congress in 2014, which ultimately protected the tribe and its lands from private litigation, was unconstitutional because it violated the separation of powers between government and judiciary.
Patchak's initial lawsuit was still pending when Congress passed the Gun Lake Act, which essentially blew his litigation out of the water.
Jumping the Gun
The Gun Lake Act was a single, standalone statute that reaffirmed the status of lands taken into trust by the Department of the Interior for the benefit of the tribe. It also prohibited any pending or future legal action related to the lands from being maintained or filed in a federal court.
Patchak claimed Congress had impermissibly intruded on the judicial power by including this provision.
Prior to the enactment of the Gun Lake Act, Patchak sought to challenge the tribe's sovereignty on the basis of a 2009 Supreme Court ruling in the case of Carcieri v. Salazar. This stated that the federal government could not take land into trust for tribes that were recognized after the passage of the Indian Reorganization Act of 1934.
The Gun Lake Tribe was recognized in 1998 and was assigned land in trust by the government in 2005.
Question of Power
The Supreme Court was sympathetic to Patchak's plight but ultimately ruled Congress had acted within its power when it passed the Gun Lake Act.
"We understand why Patchak would view the Gun Lake Act as unfair," said Justice Clarence Thomas. "By all accounts, the Band exercised its political influence to persuade Congress to enact a narrow jurisdiction-stripping provision that effectively ends all lawsuits threatening its casino, including Patchak's.
But the question in this case is not favoritism, nor even corruption, but power," he continued. "We are not at liberty to inquire into the motives of the legislature. We can only examine into its power under the Constitution."
Gun Lake Tribe chairman Scott Sprague said in an official statement that the decision "ends a decades-long struggle and ensures the tribe can carry on our elders' vision for growth and self-sufficiency."
Similar Guides On This Topic