Synergy Blue Study Finds 51 Percent of Bettors Willing to Return to Casinos
Posted on: May 11, 2020, 10:57h.
Last updated on: May 12, 2020, 09:25h.
More than half of the gamblers who participated in an online survey say they will go back to casinos once they reopen from the COVID-19 crisis. However, younger bettors are far more likely than older patrons to head back immediately.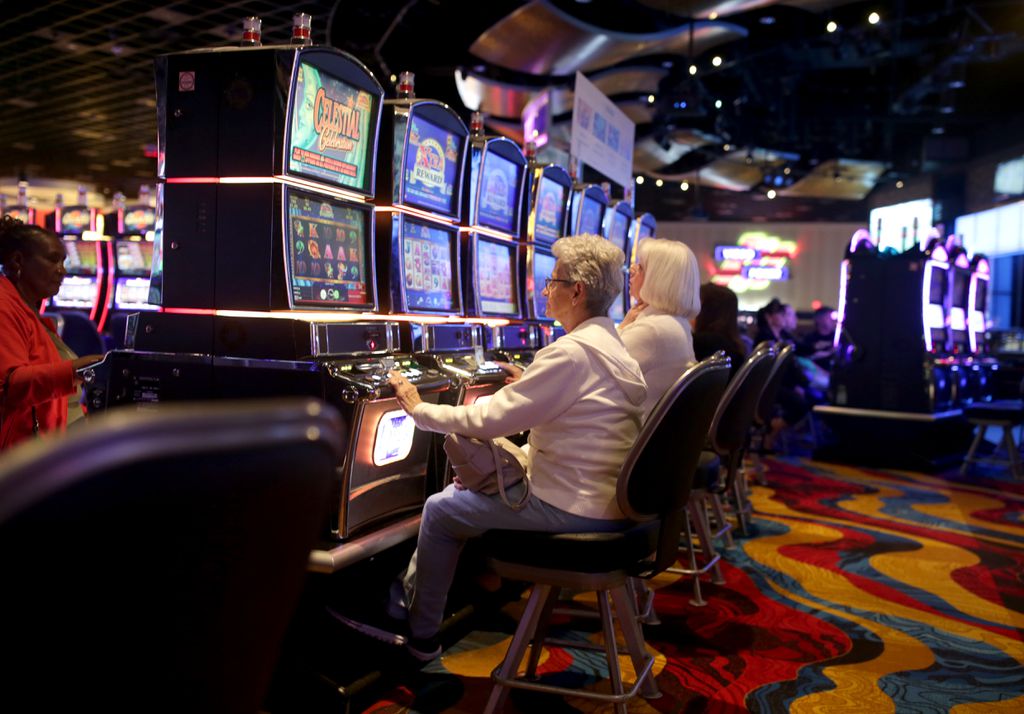 Las Vegas-based Synergy Blue, a developer of skill-influenced games, commissioned the poll, the results released Monday. Georg Washington, the company's CEO, said the COVID-19 pandemic has hit the gaming industry especially hard, with every one of the 989 tribal or retail casinos having been closed for weeks because of the outbreaks.
The purpose of the study is to give casino companies some recommendations in charting the course for the months and years ahead.
Our goal with this report is to provide the industry with resources and insight into what gamblers would like to see and, more importantly, what they expect from casinos when they return," Washington said. "We're all in this together. And together, we can rebuild our industry. But in order to do that, we'll need to reshape it to fit the changed preferences of our biggest supporters: the gamers and gamblers themselves."
While the survey finds that 51 percent of bettors will return to casinos once stay-at-home orders have been lifted, the percentages decrease steadily among older demographic groups. While 62 percent of those under 29 plan to go, the survey finds that only 40 percent of those 60 and older will return once casinos reopen.
Synergy Blue said it surveyed more than 1,000 gamblers late last month for the study. Respondents voluntarily submitted their answers online in an anonymous fashion.
The complete study can be found here.
Unsure Gamblers Have Economic and Sanitary Concerns
For bettors who hold reservations about going back, their reasons, the study finds, are mixed. The survey indicated 55 percent said they would only return once a vaccine or a stark decrease in cases takes place. Half of those concerned said that an improved economy would entice them, while 42 percent want casinos to take extra steps to sanitize their gaming areas.
Nearly two-thirds of Synergy Blue's respondents said they gambled online or played mobile games to bide the time while the pandemic closed the brick-and-mortar casinos. The survey found that 20 percent of those who played online were newcomers, and 93 percent of all who wagered online said they'll continue to do so after states and tribes reopen casinos.
Synergy Blue's findings also uncovered that 41 percent of its respondents will only go to a casino they can get to by car.
New Audience, New Games?
Synergy Blue develops games that have the look and feel of arcade games, which require players to complete tasks or make matches. Late last month, the Nevada Gaming Commission approved the company's games for use statewide, after the company began a trial run at The Linq last November.
So, while the survey indicates that 60 percent of gamblers will be drawn to slots or video games when they return to the casinos, only 47 percent of those 29 and younger say they want to play "traditional" slots.
The company is using this finding to encourage casinos to widen their selection of games to appeal to the younger crowd, an age group that typically isn't the main draw for most casinos.
"With older generations showing significantly more hesitancy to return to public places amidst higher concerns about personal health and safety, casinos are once again challenged with attracting new and younger demographics that they haven't previously been able to reach," the study said. "Poised as the potential main drivers of industry recovery going forward, these younger generations have very different preferences than their predecessors."
Similar Guides On This Topic
Latest Casino Stocks:
Retrieving stocks data...
Retrieving stocks data...
Retrieving stocks data...
Retrieving stocks data...
Retrieving stocks data...