Station Casinos Surrenders to Union Over Palace Station Election-Fixing Claims
Posted on: March 15, 2017, 12:00h.
Last updated on: March 15, 2017, 12:57h.
A ceasefire between Station Casinos and the Culinary Workers Union Local 226 is likely to result in the unionization of the Palace Station in downtown Las Vegas.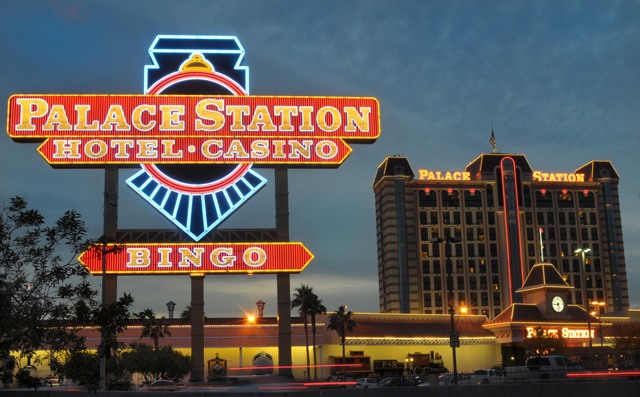 It's not that Station has suddenly changed its long-held anti-union stance; rather, the company has been forced into an embarrassing climb down, having been accused of rigging a workers' election, possibly in violation of the National Labor Relations Act.
This week, the company agreed to settle an unfair labor practices complaint filed to the National Labor Relations Board (NLRB) by the union. Station was criticized by the NLRB for allegedly interfering with the election, held last October.
"Rather than engage in lengthy, disruptive and distracting proceedings, the company has decided that it would be in its best interests to proceed with negotiations with the union as the collective bargaining representative at Palace Station for the eligible bargaining unit team members at that property," said Station in an official statement.
Station Casinos added that it will stop fighting Local 226's attempt to unionize the property and proceed with negotiations.
Alleged "Election Rigging"
The election in question sought to determine whether casino workers wanted to be represented by the Culinary Union. According to the NLRB, the union was narrowly defeated, by 266 to 262.
But the union complained that Station attempted to influence voters by lowering health insurance premium costs at every one of its casinos but Boulder Station, where the union had won an election to unionize workers only a month earlier.
The message was clear, according Cornele Overstreet, NLRB regional director.
"We allege that not giving the same offer to Boulder employees was essentially sending a signal to employees at Boulder and other Station Casinos properties that if you select the union you will be punished," said Overstreet.
A History of Bad Blood
The NRLB stopped short of accusing Station of breaking the law; that may yet be up to a federal judge to decide, said Overstreet.
But since negotiations between the casino company and the union would not be able to take place during any such trial, and since it could take years to get a decision, the NRLB sought an immediate injunction that would allow negotiations to proceed as swiftly as possible.
As part of the settlement, Station has agreed to reimburse Boulder Station employees for the shortfall in health plan premiums.
The union's longstanding beef with Station has seen it oppose the company at almost every turn in recent years, from attempting to derail its IPO last year, to opposing an "irresponsible" water fountain at the headquarters of the Ultimate Fighting Championship, which was, until recently, owned by Station Casino bosses, the Fertitta brothers.
Similar Guides On This Topic