Star Entertainment Fined for Helping Patrons Gamble Illegally Using Credit Cards
Posted on: August 2, 2023, 10:25h.
Last updated on: August 2, 2023, 01:06h.
Star Entertainment is facing another fine in Australia, although the latest pales in comparison to what the casino operator has already paid. It might be perhaps because of the millions of dollars in fines it has received that Star was given a little leniency this time.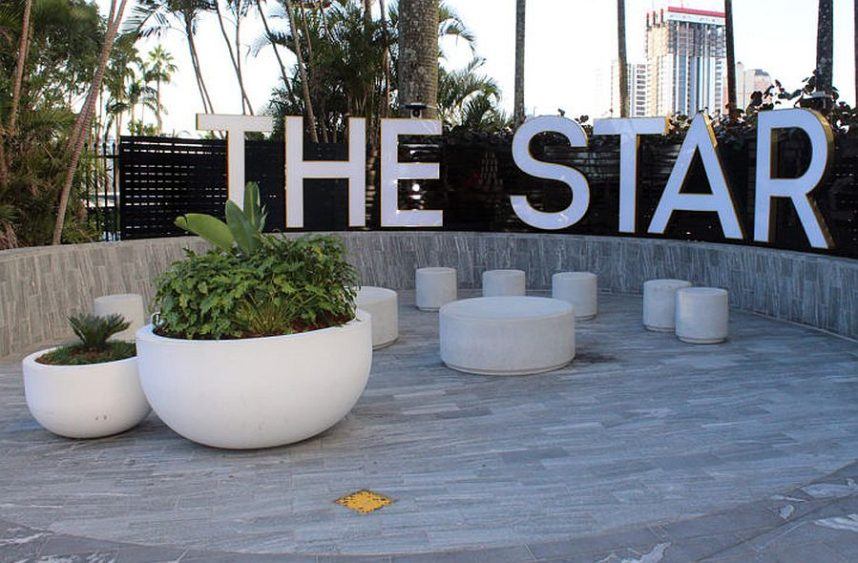 Appearing in court on Wednesday, Star accepted responsibility for helping gamblers circumvent regulations that prevent the use of credit cards for gambling purchases. Company representatives reportedly allowed some patrons to receive casino credit by making payments for nongaming services that only appeared on paper.
It's similar to what Crown Resorts did when it allowed Chinese gamblers to use China Union Pay (CUP) cards. In those instances, Crown created fake receipts for hospitality purchases that were, in actuality, covers for casino credit.
Tiny Slap on the Wrist
When facing a Brisbane Magistrates Court judge in Queensland on Wednesday, Star — which previously had to give up its license temporarily in New South Wales — admitted to breaking the rules. It pleaded guilty to seven counts of violating state rules that allow gamblers to purchase casino chips with credit cards.
The violations occurred on several occasions from 2017 to 2022, according to court documents. Although it isn't clear exactly how much Star may have turned over through the scheme, it acknowledged that one person received AU$20,000 (US$13,112) and another, AU$15,000 (US$9,834). In Crown's case, the amount totaled hundreds of thousands of dollars.
Star also violated regulations regarding the distribution of marketing material. It pleaded guilty to sending ads to four people on a no-contact list in February of last year.
That was well after it was reportedly retooling its operations after multiple failures that included breaking anti-money laundering and responsible gambling protocols. It was because of the companywide reorganization that Star discovered the issues.
Star contacted Queensland's gaming regulator to notify it of the responsible gambling failures. It was during that discovery that the company realized it had violated the credit card rules as well. For the 11 violations for which it was charged, Star could have received a fine of as much as AU$1 million (US$655,600). This would have been in addition to the AU$200 million (US$213.28 million) it paid in Queensland and New South Wales. This time around, Star will only have to pay AU$140,000 (US$91,784). It isn't clear if the company plans on announcing more layoffs to cover the cost.
Just Human Error
Star's defense attorney argued that the operator's negligence wasn't a deliberate act, but rather, a result of inadvertent human oversight. This assertion was made as part of the defense strategy to diminish the gravity of the company's misconduct.
In determining the appropriate penalty for Star, the court took into account multiple factors, according to its ruling. It looked at the timely expression of the violations by the company, the voluntary reporting, and the extensive internal investigation it conducted on itself.
Star is presently under the authority of a designated special manager for one year in Queensland. This began after the company was found guilty of breaking several laws in Queensland and New South Wales.