Stalled Dream Las Vegas Resort Project Renews Building Permits
Posted on: October 24, 2023, 04:35h.
Last updated on: October 25, 2023, 12:08h.
The Dream Las Vegas project could soon awaken from its coma. That's if an extension application recently filed for its building permits is any indication.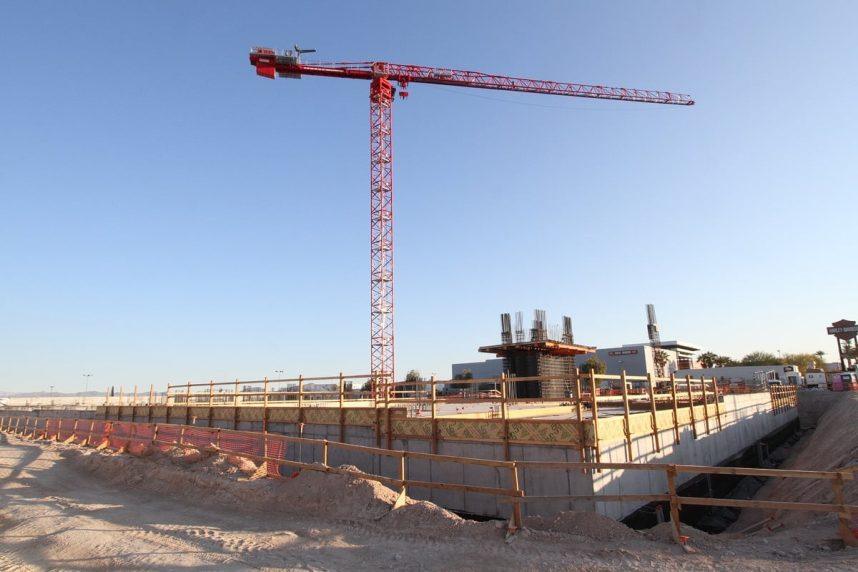 Construction of the casino resort on the southernmost tip of the Strip stalled in March, with its developers reportedly owing between $25M and $30M. According to the new documents filed with Clark County, and first reported by the Las Vegas Review-Journal, it could restart at the beginning of 2024.
One of those documents, a justification letter for the extension written on Oct. 4 by the developer's attorneys, promised that the financing issues delaying the project were "being sorted out," according to the newspaper.
Specifically, a bridge loan is expected to close by early November, followed by "the close of the full capital stack (equity and debt) by December 2023."
At the time construction stopped, developer Bill Shopoff, president and CEO of Shopoff Realty Investments, told the R-J he expected to strike a new financing deal "in the next couple of weeks."
What Dream is Made of
In February 2020, Shopoff and Contour, a privately owned commercial real estate development group, announced that they had purchased 5.25 acres of undeveloped Las Vegas Boulevard land next to Harry Reid International Airport.
Dream Hotel Group, a New York City-based operator of four Manhattan luxury properties and hotels in Miami Beach, Hollywood, and Nashville, signed on to run the planned 21-story luxury hotel.
It would include 531 guest rooms, seven dining and nightlife venues — one being a rooftop pool deck — a 12,000 square-foot convention center, a spa, and a small casino floor. After being delayed by the pandemic shutdown, the casino hotel broke ground on July 8, 2022.
Dream Las Vegas was originally estimated to cost $300M to complete, but that estimate eventually doubled to $550M-$575M. Shopoff told the R-J last year that he blamed inflation, combined with the interest hikes on borrowing imposed last year by the Federal Reserve to control it.
Dream Hotel Group was acquired by Hyatt Hotels Corp. in February 2023. The corporation reportedly paid a base price of $125M, with an additional $175M due over the next six years "as properties come into the pipeline and open."
Most Read