Dream Hotel Breaks Ground, Shares Fresh Renderings
Dream Hotel had its official groundbreaking on July 8, 2022.
Dream Hotel has flown under the radar a bit, but given the speakers and hoopla at the groundbreaking, we have a good deal more confidence this project is happening and will be a breath of fresh air for The Strip.
Dream took the opportunity to introduce all the players in the boutique hotel-casino project, and also shared some new renderings of what's in store at Dream Las Vegas.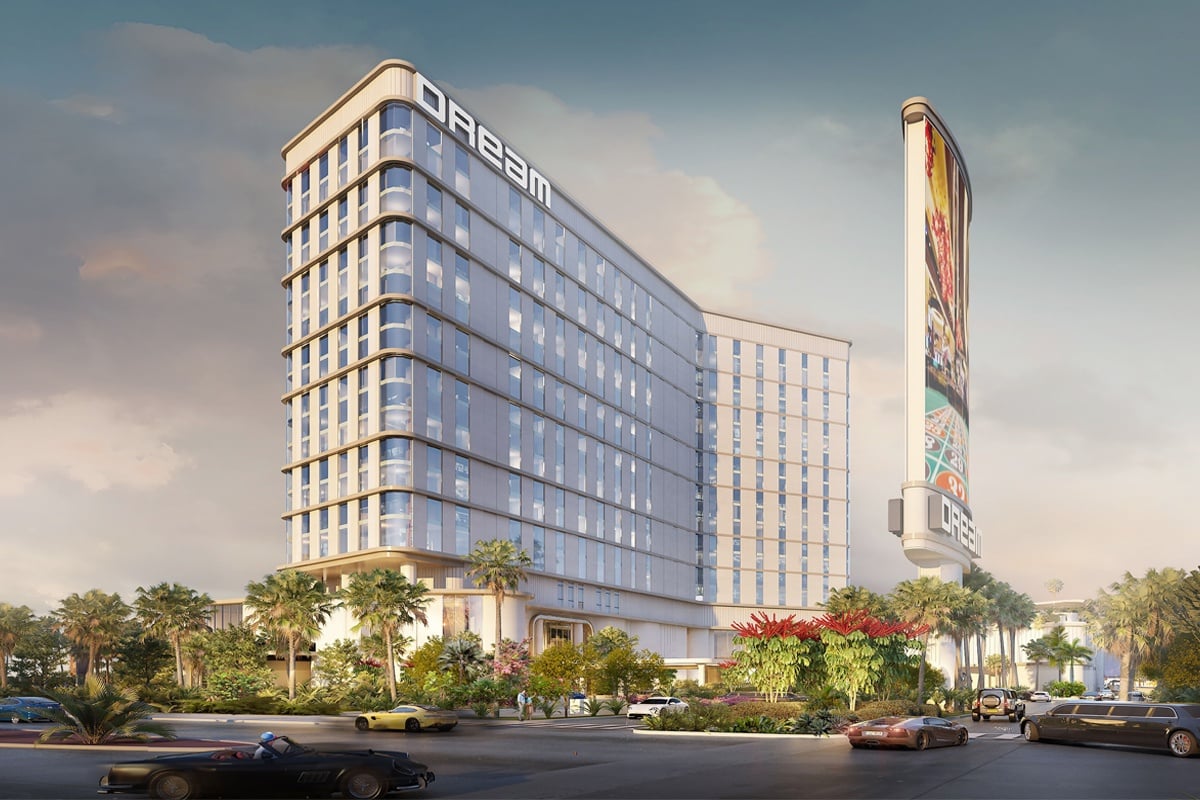 There was also a lot of chatter from local politicians about jobs (Dream will create 4,000 construction jobs alone). We love jobs, but economic development pales next to, "How many bars will there be?" Answer: A good number.
Dream will feature seven dining and nightlife options, including a pool and dayclub, two bar and lounge concepts on the casino floor, a lobby bar, a craft coffee cafe and gelateria, plus a "sporting club," nightclub, signature restaurant and 24-hour diner.
The diner was among the renderings shared at the groundbreaking.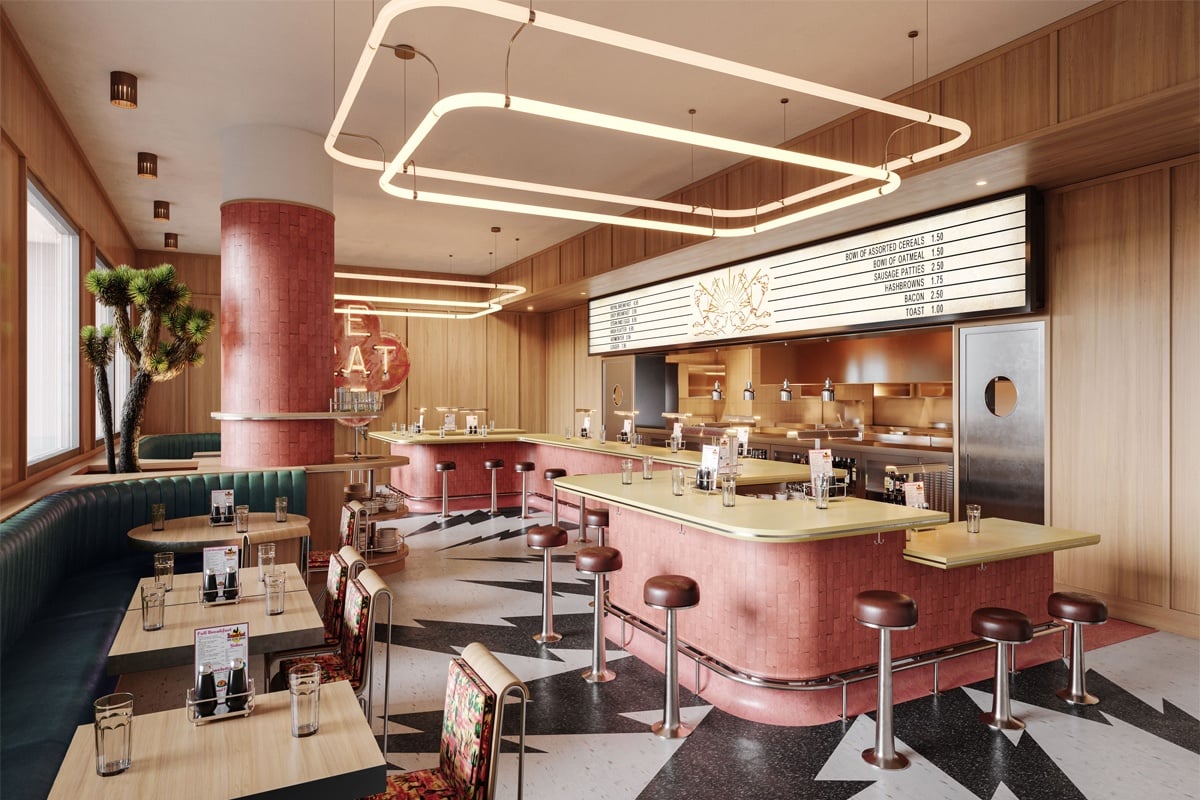 Dream Las Vegas will have 19 stories (if that sounds oddly specific, it's because the hotel pretty much sits right on top of the aforementioned airport, so height was a big concern during the planning and approval stages) and 531 rooms.
Dream Hotel is located between the Pinball Hall of Fame and Harley-Davidson dealership.
Here's a look at the Stateside Kitchen at Dream Las Vegas.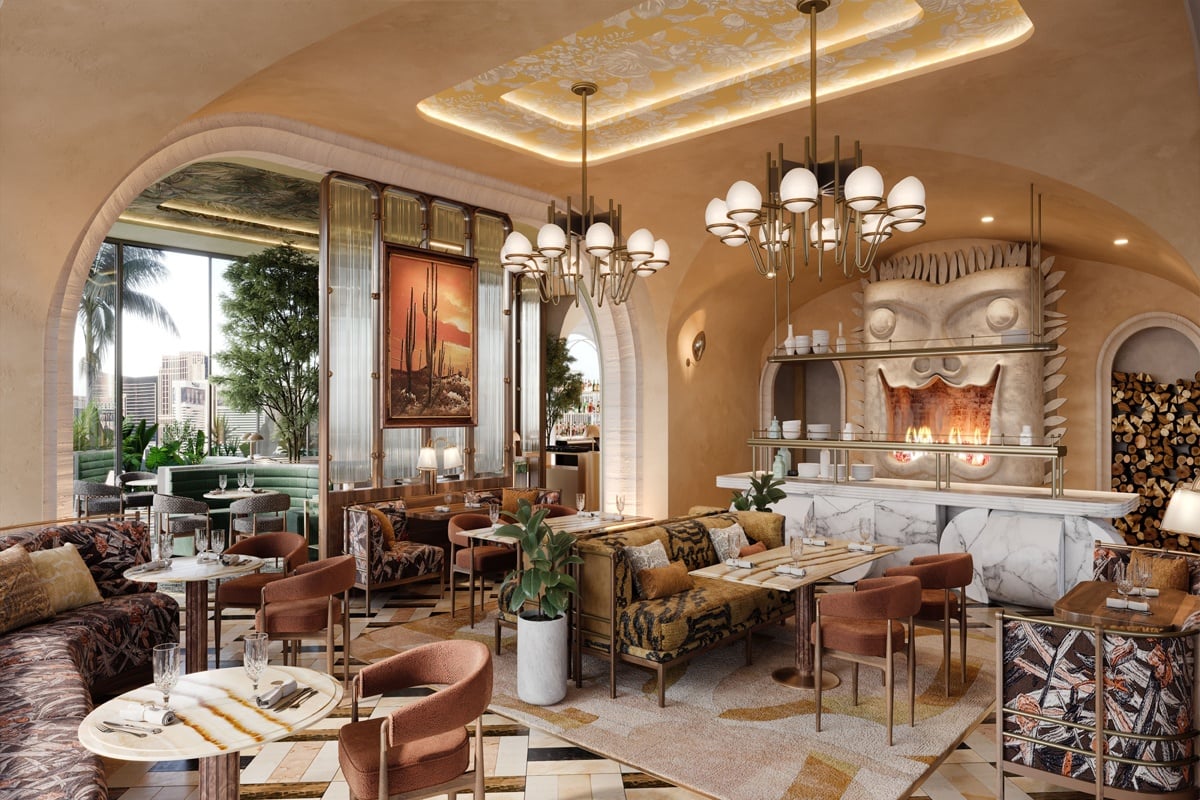 There was also a rendering for the Guest House. These fancy suites boast a number of amenities, including what appear to be sex swings. Welcome to Vegas,
Dream!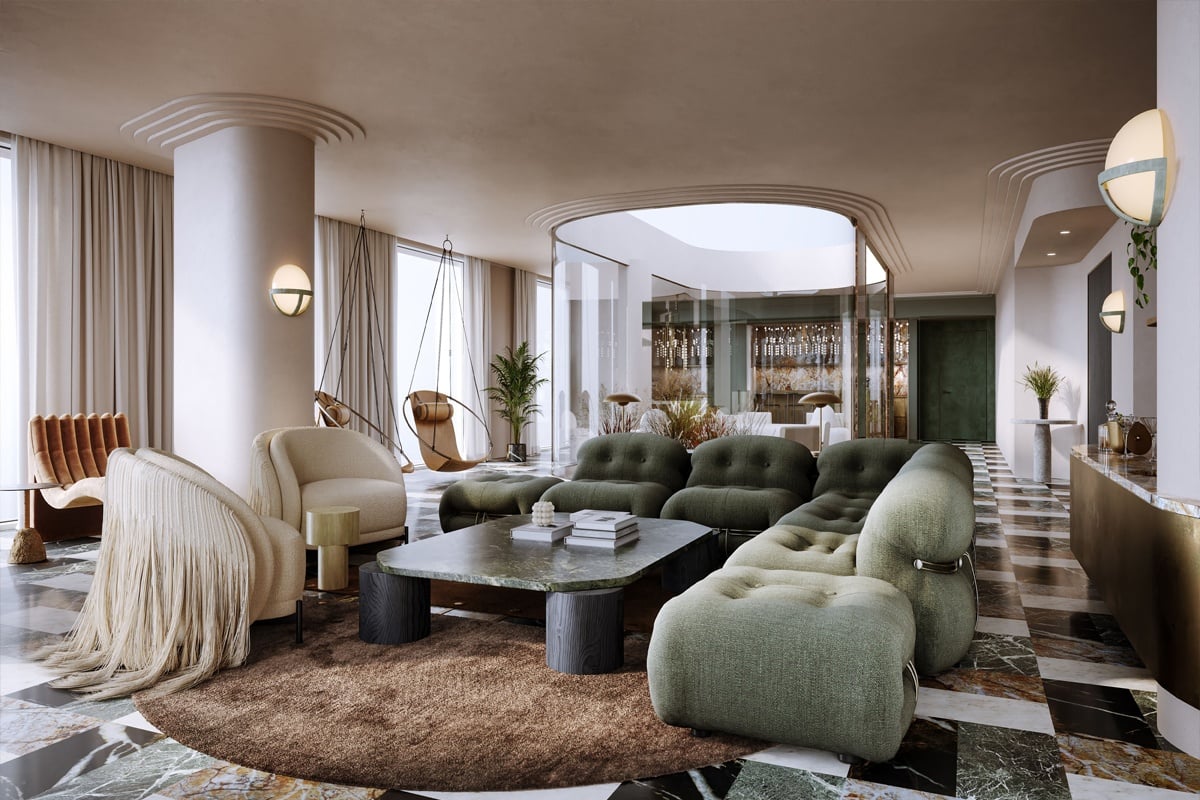 There were more renderings we haven't been able to get our hands on yet, but they were shown in a video presentation at the groundbreaking.
Dream groundbreaking event video has some fresh renderings. More: https://t.co/klKj91r3pD pic.twitter.com/wvqREB3Psm

— Vital Vegas (@VitalVegas) July 8, 2022
Additional renderings showed something call Alpha, that looks like a lounge, and a 90-seat "Theatre." Yes, with the fancy spelling like the one at Resorts Worlde.
More juicy Dream renderings. Let's go! Opens 2025. pic.twitter.com/SQNjaqqPLx

— Vital Vegas (@VitalVegas) July 8, 2022
Even Criss Angel could fill a theater with 90 seats. Assuming he could invite family members and comp a couple dozen tickets.
Dream Hotel was approved in Oct. 2021, and we still had a large degree of skepticism about the project, because you know how we are.
Our cautious optimism has now turned into full-blown unbridled optimism, mostly because project officials at the groundbreaking said construction financing is in place. Such financing claims are made often in Las Vegas, of course, but the news is often followed by a sad trombone. (Looking at you All Net Arena.) This time, though, it's legit.
Dream is expected to cost $550 million. Or about nine billion Dogecoin, whatever those might actually be.
How do we know this is the real deal? 1) Dream is a thing (they operate 15 hotels and have 25 new locations in development worldwide), 2) McCarthy Building Companies is onboard (McCarthy doesn't work on credit). McCarthy built Allegiant Stadium, by the way.
Dream Las Vegas is being developed by Shopoff Realty Investments and Contour, in partnership with Dream Hotel Group. Dream will work with architecture firm DLR Group, with interior design by AvroKo, Rockwell Group and DLR Interiors.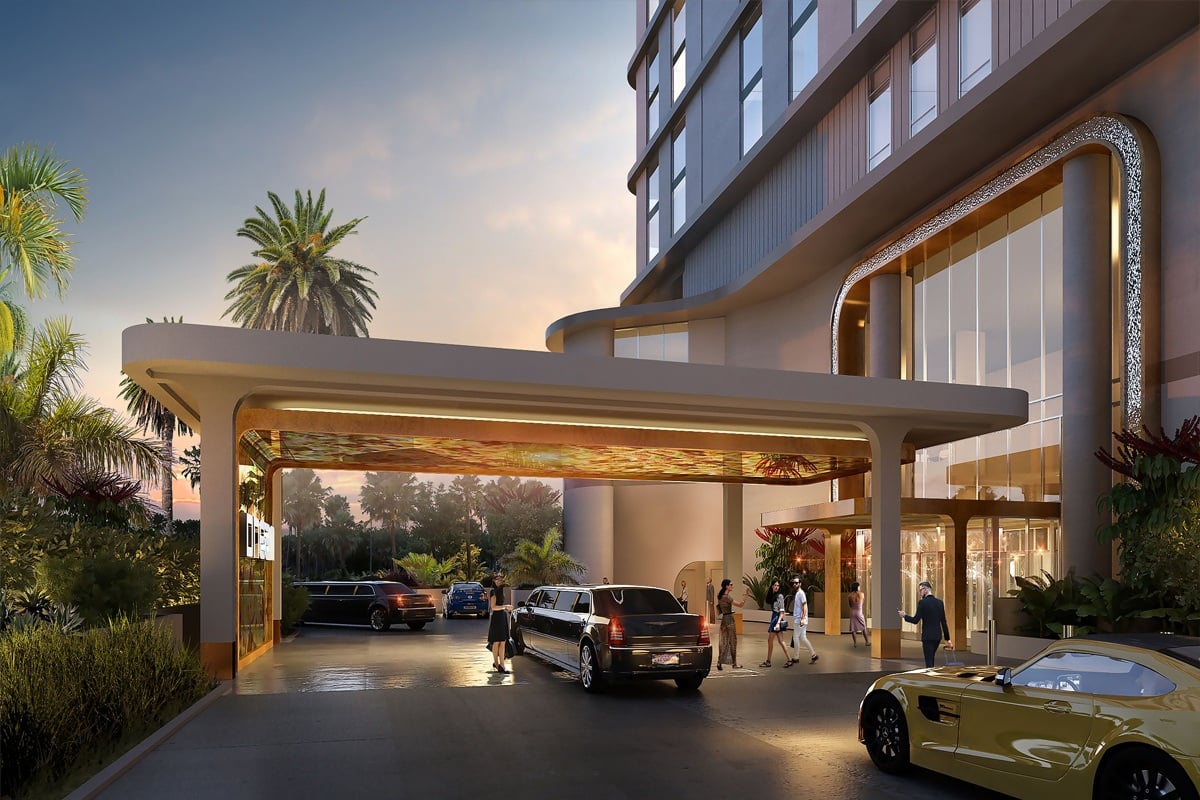 Dream will have a 20,000-square-foot casino. We can't believe we waited this far along in our story to talk about the casino, either.
Dream's casino will be operated by Peninsula Pacific Entertainment (P2E). We aren't familiar with P2E, but the company operates a number of casinos we've never heard of. Who cares? P2E talks about having "tactical and strategic solutions," which we take to mean there will be comped drinks for players, so we're good.
For the super Vegas resort nerds, we got our hands on a ton of floor plans for Dream, so take a gander. Isn't it interesting people never leave ganders?
At the groundbreaking, Dream officials mentioned several times how different Dream will be from other resorts on The Strip. We are not sure how that's the case, but we trust more details will become available during the construction process ramping up to the opening.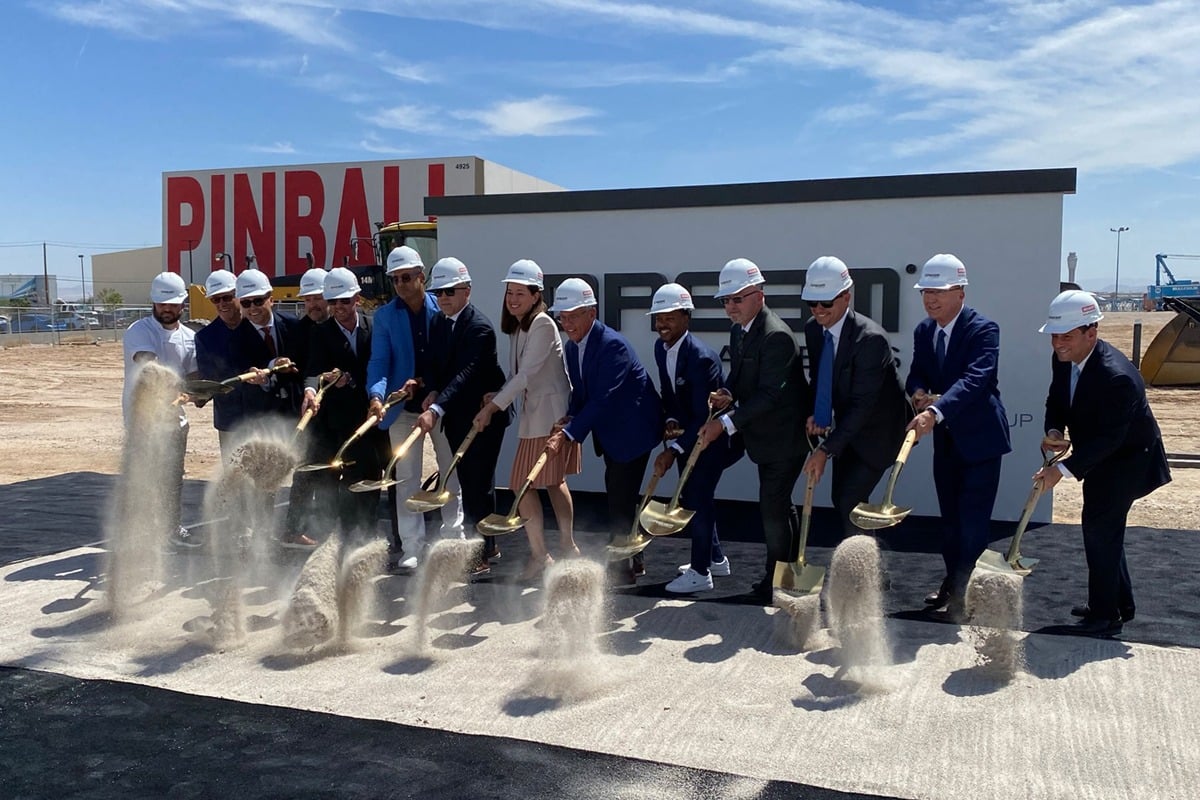 Dream officials did talk about "not chasing giants," a nod to the fact The Strip is populated by massive casino companies who sort of have the whole casino resort thing down. The thing they don't do well, in some cases, is personalized attention. Dream is a lifestyle resort. That just feels cozier and more welcoming.
One executive said, "Our room keys are amenities for our F&B [food and beverage]." We trust that also applies to the "C," too, as no Las Vegas hotel-casino is complete without some video poker and Wheel of Fortune.
We wish the "Dream team" all the best as construction commences (after three years of planning and design), and you know we be sharing progress reports along the way.