Construction Stops on Dream Las Vegas, Funding Blamed
Posted on: March 20, 2023, 08:21h.
Last updated on: October 24, 2023, 04:30h.
Construction on Dream Las Vegas has stalled in tandem with the developers' financing plans, according to a new report by the Las Vegas Review-Journal.
Between $25M and $30M are owed by the developer for the boutique luxury hotel, the newspaper reported.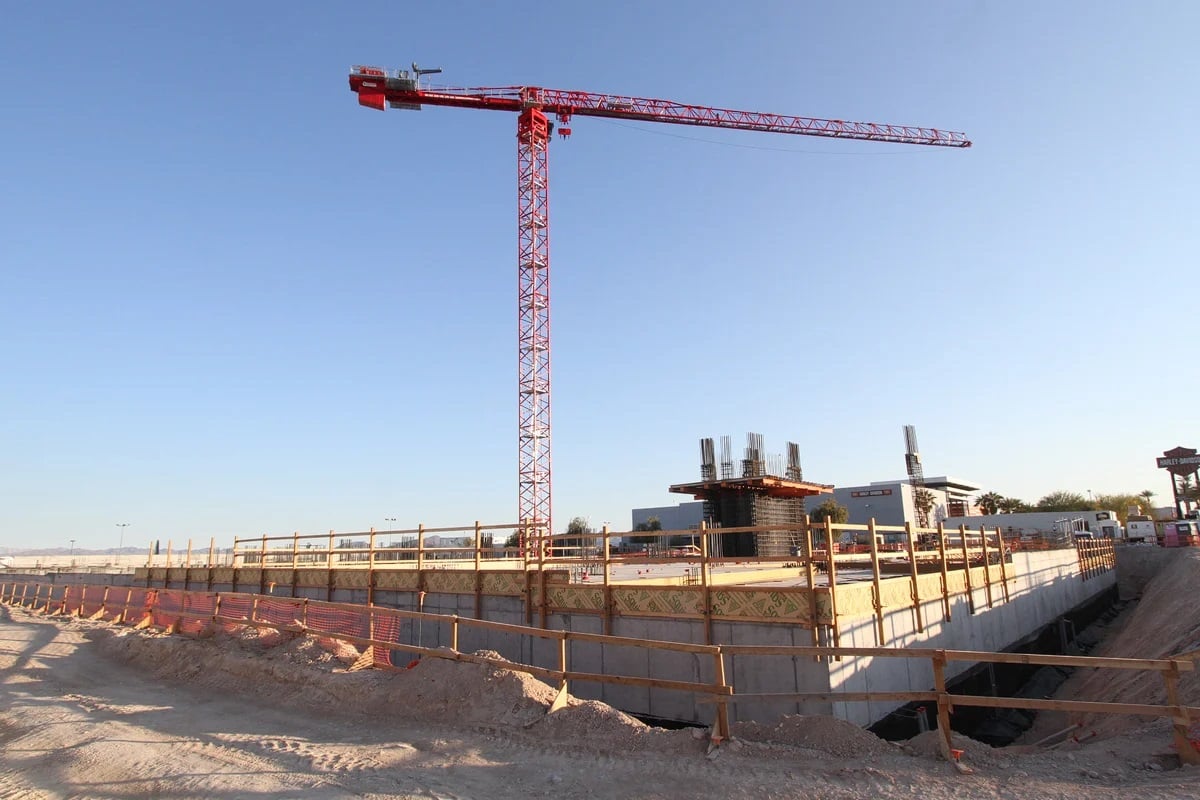 In February 2020, Southern California firms Shopoff Realty Investments and Contour, a privately owned commercial real estate development group, announced that they had purchased 5.25 acres of undeveloped Las Vegas Boulevard land next to Harry Reid International Airport.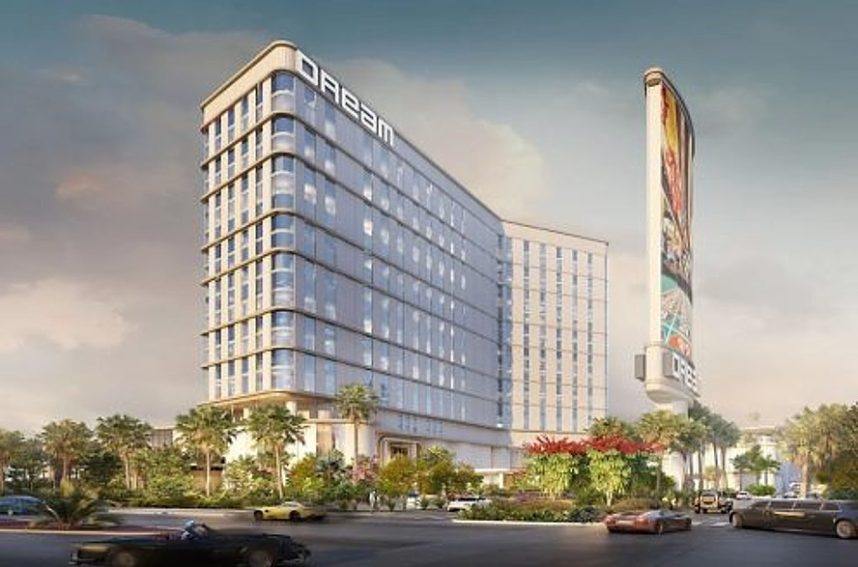 Dream Hotel Group — a New York City-based operator of four Manhattan luxury properties and hotels in Miami Beach, Hollywood, and Nashville — signed on to run the planned 21-story luxury hotel. It would include 531 guestrooms, seven dining and nightlife venues — one being a rooftop pool deck — a 12,000 square-foot convention center, spa, and a small casino floor. After being delayed by the pandemic shutdown, the casino hotel broke ground on July 8, 2022.
The End of a Dream?
Dream Las Vegas was originally estimated to cost $300M to complete, but that estimate has now nearly doubled to $550M-$575M. Developer Bill Shopoff, president and CEO of Shopoff Realty Investments, told the R-J he blames inflation, combined with the interest hikes on borrowing imposed last year by the Federal Reserve to control it. He said work would resume once he and his partners strike a new financing deal, which he expects to happen "in the next couple of weeks."
According to the R-J, the project's owners have been paying lead contractor McCarthy Building Companies to build the project with cash and are trying to secure $400M more to continue. According to the newspaper, a lien notice filed on March 10 by McCarthy recorded $43.3M in payments received and $40.2M more due for work already performed.
"They will be paid, and the project will get built," Shopoff told the R-J.
Dream Hotel Group was acquired by Hyatt Hotels Corp. in February 2023. The corporation reportedly paid a base price of $125M, with an additional $175M due over the next six years "as properties come into the pipeline and open."
Most Read