Brazil Sportsbooks to Pay 15% Tax on Gross Gaming Revenue
Posted on: April 19, 2023, 03:18h.
Last updated on: April 19, 2023, 04:10h.
Brazil is correcting flaws in its online sports betting regulations. The 2018 law allowed online sports betting but didn't produce any regulatory framework which prevented the government from collecting taxes on the activity.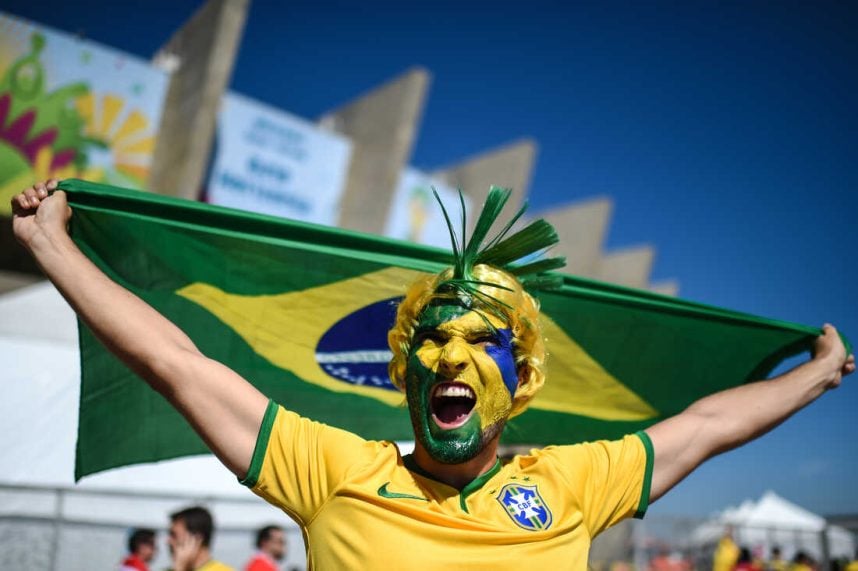 The country's Ministry of Finance recently presented the new tax proposal, which has reportedly found enough support among legislators and President Inacio Lula da Silva to make it onto the books. The regulations could appear within a week or shortly after Minister of Finance Fernando Haddad returns from his recent trip to China.
The Ministry of Finance prepared the provisional measure regulating sports betting in the country. The new law aims to combat illegal betting and organized crime. 
To function legally in the Brazilian market, sports betting operators must acquire governmental consent. They must also comply with protocols that still have to be completely defined. Additionally, they must be prepared to pay up. They will be charged a BRL30 million ($6.01 million) licensing fee, valid for five years, and a mandatory 15% tax on their gross gaming revenue.
No Cheap Endeavors
Apart from registering as a company in Brazil and recruiting Brazilian workers, they must have a minimum capital of BRL100,000 (US$20,060) and meet other criteria.
Bettors will have to pay as well. Some 30% of their winnings will go to the government. There will be exemptions for prizes within Brazil's lower "Income Tax-free" range, which currently stands at BRL1,903.98 (about US$381).
Advocates for the new legislation assert it will guarantee Brazil's well-regulated and secure sports betting industry. This, they explain, ultimately benefits commercial enterprises and bettors. Additionally, these supporters demand that the profits generated from the industry be reinvested in the country's economy.
A special adviser to the Ministry of Finance, José Francisco Manssur, confirmed the acceptance of the tax plan last week during a public hearing. It will become formal once published by the government, which he expects to happen before the end of the month.
Mending Old Relationships
The government's fiscal leaders view tax reforms as a primary means of boosting the country's revenue. It anticipates the potential to generate fresh funds of about BRL150 billion ($30.09 billion), which will be allocated toward financing the new budget.
With the new tax on sports betting in place, Haddad hopes to gather an annual revenue ranging between BRL12 billion and BRL15 billion (US$2.4 and $3 billion). This money, as well as $12 billion in new investments Brazil has secured out of China and the United Arab Emirates, will help the government reach its budget goals.
Sports betting operators will also pay other taxes, such as the Corporate Income Tax, the Program of Social Integration, and the Contribution to the Financing of Social Security. Standard business taxes are calculated on a company's gross revenue.
In addition, companies will have to pass on 2.55% of their net revenue to the National Public Security Fund, 0.82% to public education, and 1.63% to sports organizations and athletes who make image rights deals.
Tacking on these fees makes the effective tax rate for operators well over 20%. While high, it still beats New York's 51% tax rate.