Sphere Bounced: London Rejects Venue's Second Proposed Location
Posted on: November 20, 2023, 07:51h.
Last updated on: November 21, 2023, 12:45h.
London's city leadership has rejected a twin of the Las Vegas Sphere that MSG Entertainment proposed to build in Stratford, a residential college town.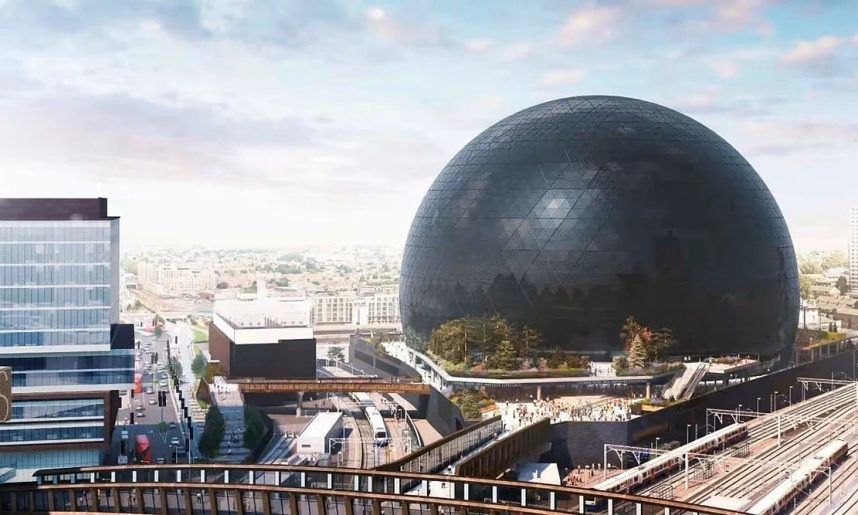 According to city documents reported by the BBC, officials including London mayor Sadiq Khan called it a "detriment to human health" that would cause "significant" harm to "hundreds" in the area.
The second globular concert venue would have been nearly 300 feet high and 400 feet wide. That's about 20% smaller than the Vegas version, but still nearly as tall as Big Ben. It would have held a similar number of people: 18K.
"The Sphere is designed for Vegas," said "Stop the MSG Sphere London" spokesperson Lindesay Mace to the Daily Telegraph last month. "It is not designed for a small site that is surrounded with three blocks of residential properties. Developers are insulting residents by offering black-out blinds. Some of our group live directly opposite it."
Black Balled
According to the BBC, a spokesperson from Sphere Entertainment issued the following response to the news: "While we are disappointed in London's decision, there are many forward-thinking cities that are eager to bring this technology to their communities. We will concentrate on those."
During a company earnings call in August, Sphere Entertainment executive chairman and CEO James Dolan said he wants to add more Spheres around the globe.
Sphere is brand new, never-before-seen media and we believe it will take the world by storm," Dolan said at the time. "We've designed the Sphere product for other marketplaces that go as low as 2,500 seats. and has a construction period of less than two years."
Las Vegas has welcomed The Sphere to its skyline, where its external LED display, the world's largest, congratulated the Oakland Athletics on becoming Las Vegas' next pro sports team, informed tourists of pole positions during the inaugural Las Grand Prix last weekend, and normally just makes people laugh with its wacky emoji face and giant, blinking eyeball.
But, for now, at least, the Sphere is something that happens and stays only in Vegas.