Spain's Online Gaming Market Shows 50 Percent Year-On-Year Growth
Posted on: June 29, 2023, 07:01h.
Last updated on: September 22, 2023, 01:37h.
Spain's gambling ecosystem is strong on two fronts, and is enjoying significant growth while keeping the gambling harm rate low. Additionally, the latest report from the country's gaming regulator shows that the online gaming segment is really picking up, a hint at the changes taking place in the industry.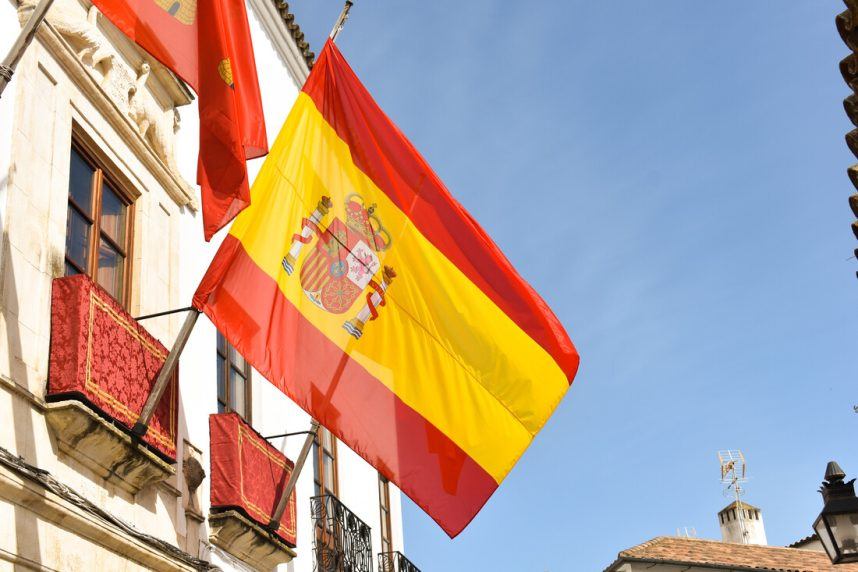 The Directorate General for the Regulation of Gaming (DGOJ, for its Spanish acronym) reports that gross gaming revenue (GGR) for the first quarter of the year was €304.9 million (US$332.22 million). This represents an increase of 50.9% compared to the same period last year.
That number also represents a drop of 2.7% against the results of the last quarter of 2022. This isn't a large surprise, as Q4 is often a slower time of the year because of the approaching holidays.
Double-Digit Growth
The total GGR includes €130.6 million (US$142.3 million) in online sports betting, a year-on-year jump of 42.8%. Online casino gaming added 47.02%, closing at €143.3 million (US$156.13 million). Bingo and poker also saw growth, adding 1.1% and 8.97% in their respective GGRs.
Poker's improvement came from an increase of 5.01% in activity compared to the previous quarter, and 24.92% compared to the same quarter of the previous year. In contrast to Q4 of last year, tournament poker increased by 8.42%, while cash games decreased by 2.72%.
In spite of the year-on-year improvement, the betting segment showed a decrease compared to the previous quarter. It lost 7.65%, but retail sports betting did, as well. That segment receded by 11.21%
Online bets on horse races were down, losing 5.92%. However, wagers on "other" sports were up 37.7%. The DGOJ didn't break down what that segment included.
In the casino segment, there was growth of 0.64% compared to the fourth quarter of 2022, and a year-on-year variation of 29.2%. This annual growth occurred mostly in slot machines, with 31.3%, and in live roulette, with 32.2%.
In this quarter, GGR from sweepstakes and similar contests experienced an increase of 730.4%, and a decrease of -4.9% in the annual variation rate. This segment presented an irregular pattern, with annual variation rates in the first quarter of 99.5% in 2020, -7.6% in 2021, and -85.15% last year.
Deposits and withdrawals by players increased from a year ago by 22.7% and 15.68%, respectively. With respect to the previous quarter, deposits decreased by 0.31% and withdrawals increased by 0.78%.
Regulatory Reforms Aren't Hindering Growth
Spain has been introducing a number of reforms to its gambling industry over the past several years, including greater restrictions on marketing and sponsorships. Using the latest figures as a guide, two years after many changes were made, it's obvious that the reforms aren't hindering growth.
Marketing spend in the quarter was €93.3 million (US$101.66 million), broken down into affiliate spending at €11.8 million (US$12.85 million), sponsorships at €1.22 million (US$133 million), promotions €50.2 million (US$54.7 million) and advertising €30.03 million (US$33.01 million). Compared to the previous quarter, this expense decreased by 13.08%, and it also represents a dip of 0.81% from a year earlier.
Advertising presented a drop with respect to the quarter and the previous year of 22.8% and 12.75%, respectively. Affiliate spending decreased by 19.9% from the prior quarter, and increased by 32.45% from the first quarter of last year.
Sponsorship spending decreased by 30.48% quarter over quarter and increased by 93.18% year on year. Promotional spending, another of the DGOJ's targets, decreased by 3.26% compared to Q4 and increased by 0.27% from Q1 of 2022.
The monthly average of active game accounts is 1,158,628, which implies a decrease of 2.57% compared to the previous quarter and an annual increase of 11.06%. The monthly average of new accounts is 111,390 users, with a quarterly decrease of 15.78% and an annual drop of 2.68%.