Spain's Gross Gaming Revenue Rises, Online Gaming Leads the Way
Posted on: January 4, 2023, 10:47h.
Last updated on: January 4, 2023, 11:20h.
The Spain gambling market continues to experience strong results, as the Directorate General for the Regulation of Gambling (DGOJ, for its Spanish acronym) shows with its latest figures. Covering the third quarter of last year, the regulator reported an increase in gross gaming revenue (GGR) of more than 18% compared to the previous quarter.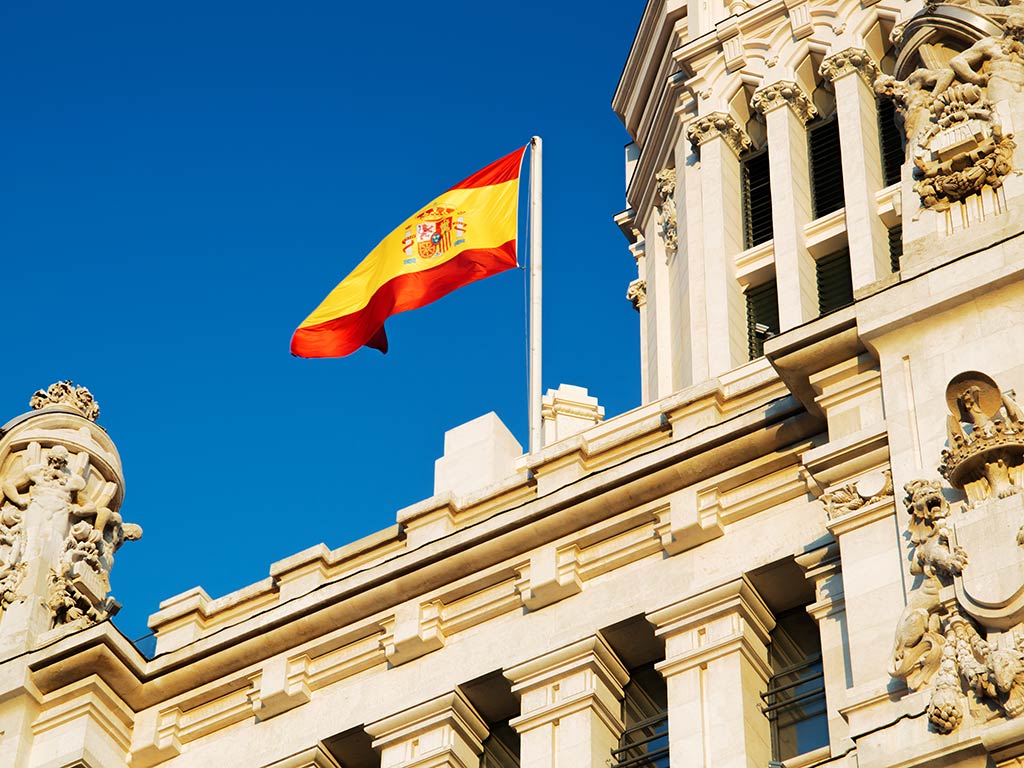 Q3 brought €240.83 million (US$255.23 million) in GGR to the country. This came from a mix of improvements in all verticals.
The figure represents a quarter-over-quarter increase of 18.08% and a 31.29% year-on-year jump. While sports betting continues to improve, turnover is down.
Spain's Gaming Continues to Impress
Spain's online gaming segment, repeatedly a strong economic driver, rose 9.2% from Q2 to Q3, reaching €128 million (US$135.65 million from its previous €117.2 million (US$124.2 million). For the past two years, iGaming has continued to improve, and Q4 will undoubtedly deliver the same trend once the DGOJ presents the figures.
Online slot machines continue to be the go-to option for most online gamers. This segment was worth 62.4% of the market share, with live roulette taking a distant second place at 28.8%.
Sports betting was worth €89.04 million (US$94.36 million) for 36.97% of the GGR total. Next was poker, with 8.36% and €20.14 million (US$21.34), followed by bingo, with 1.53%. Poker's performance was a quarter-over-quarter decline of 10.64%, but was still 2.83% better than a year earlier.
Sports betting margins jumped significantly over Q2, when they were just 2.2%. Q3 closed at 4.4%, breaking a trend of below 2.5% that was seen in the previous four quarters. With the World Cup taking place in November and December, the Q4 betting results should be substantially higher.
More operators gained access to Spain last year, which could lead to continued improvement if they don't cannibalize other operators. Stanleybet and Starcasino received licenses from the DGOJ and will establish operations this year.
Advertising and Player Counts Drop
The increase in performance comes even as Spain clamps down on gaming operators' ability to market their products and services. The past few years have brought increasingly more restrictions on where and how operators can advertise, and their sponsorship relationships with sports organizations.
Now, there are no gambling or betting ads from 1-5 a.m., and there are fewer welcome bonuses than before. In addition, new users must wait longer to take advantage of bonuses, a move that prevents them from jumping from one operator to another.
Operators are still doing what they can to get their brands in front of consumers, and it shows in the numbers. Marketing spend in Q3 at €96.31 million (US$102.07 million) was 7.8% higher than that of Q2, and 7.3% higher than Q3 of 2021.
Sponsorships, despite the attempt to segregate sports and sportsbooks, continued to thrive. Gaming operators extended their relationships with sports organizations by 373.7% quarter over quarter, but only spent €1.8 million (US$1.9 million).
The increases in GGR and spending came as the market strengthened in terms of participation. At the end of Q3, there were 999,322 active gaming accounts, a year-on-year increase of 9.18%. On average, Spain's 78 licensed operators see 109,312 new accounts each month.
Most Read