South Koreans Arrested for Running Online Gambling Sites in Thailand
Posted on: October 19, 2017, 04:00h.
Last updated on: October 19, 2017, 02:44h.
Four South Korean citizens were arrested in Bangkok on charges that they were running illegal online gambling operations out of Thailand.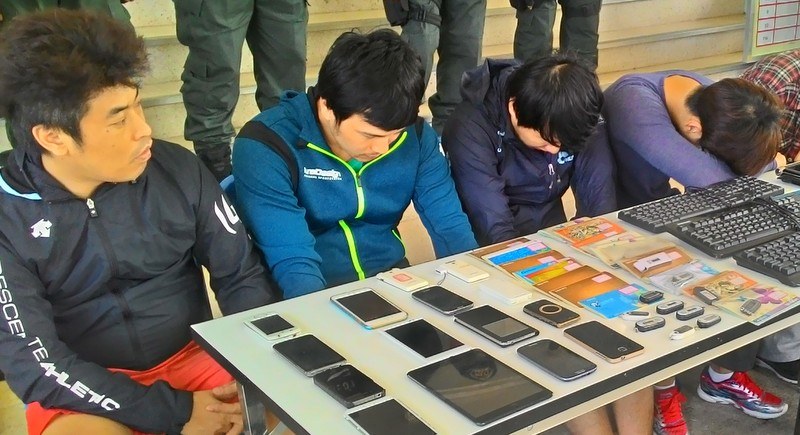 This marks the continuation of a trend in recent years in which Korean groups have been discovered operating illegal iGaming websites in other Asian nations.
The four individuals were arrested by Crime Suppression Division officers in the Vadhana district of Thailand's capital city. Police were able to seize 10 computers as well as a number of mobile and phones and hard drives from a two-story house that the group had been living in since last November.
When questioned, the suspects reportedly admitted to having run four different gambling websites that were targeted mainly at users back in South Korea. In total, they had more than 10,000 members. The sites reportedly raked in around 30 million won ($26,500) each month.
Second Bust in Bangkok This Month
Incredibly, this is the second time this month that a Korean group has been busted operating illegal iGaming operations out of Bangkok. Just two weeks earlier, five South Korean nationals were arrested at a condominium in the Sathupradit district, after being tipped off to the activity by the South Korean embassy in the city.
In that case, the arrested members of the gambling ring said that they had been hired by a businessman to run the site, which once again targeted players back in their home country.
Embassy officials reportedly claimed that this "businessman" had ties to organized crime in South Korea. It's unclear if the knowledge gained from these arrests had anything to do with the second, larger bust made this week.
These two incidents are just the latest in an increasingly long line of arrests in which South Korean groups have set up shop in nearby countries in an attempt to take bets from their countrymen back at home.
Police officials in Thailand suspect that their country has become a particularly popular destination for these activities because of the comparatively light penalties for illegal bookmaking in their country.
Many Nations Dealing With Online Gambling Rings
But other nations have seen similar groups attempting to run illegal operations in their countries. Just last month, police in the Philippines arrested nine members of an online gambling ring that was once again led by South Koreans, including two who already on the run to avoid similar charges in their home country.
In that case, the operation was international in scope. The Syndicate took bets from not only Korea but also the United States and Australia, with some wagers reportedly being as large as $60,000.
Other reports have revealed that these groups have attempted to set up sites in countries like Cambodia, Taiwan, and Vietnam. In many of these cases, suspects have indicated that they were hired by businessmen or became involved after answering job advertisements, though the suspected ringleaders have proven more difficult for police to locate.
Similar Guides On This Topic