Philippines Reverses Plan to Prohibit Online Gaming Companies from Leasing Prime Office Space
Posted on: June 13, 2017, 03:00h.
Last updated on: June 13, 2017, 03:27h.
Earlier this year, Philippines president Rodrigo Duterte ramped up his crackdown on online gambling by banning companies involved in the industry from occupying prime real estate in special zones designated for tax incentives and other business assistance. But now government officials, led by Philippine Economic Zone Authority (PEZA) Director General Charito Plaza, are rethinking that position.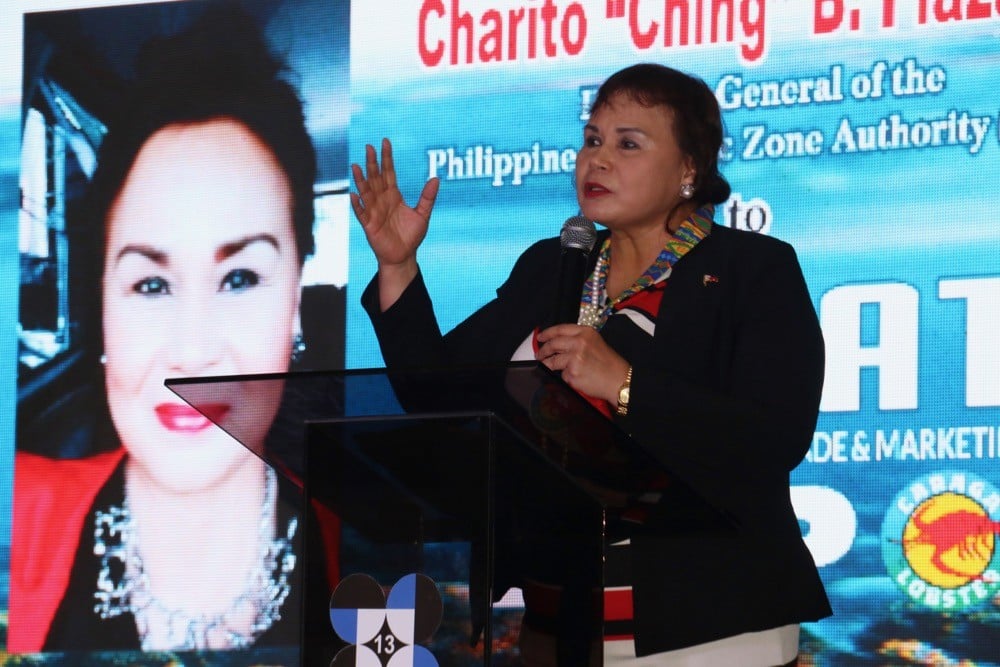 Plaza reversed her position in response to building managers who said iGaming companies were some of their best tenants. The PEZA boss announced this week that online casino firms would continue to be accepted as tenants, so long as they held their an offshore gaming operator license in good standing.
PEZA oversees 73 manufacturing economic zones, and 242 information technology parks throughout the Philippines. Plaza said she received a green light and kind blessing from Duterte for the change of plans.
In April, under Duterte's directive, PEZA said they intended to boot online gaming companies from these economic zones. President Duterte has made a hardline stance on corruption, illegal drugs, and illicit gambling core to his administration's social agenda.
Duterte Directives
No laws prohibit online gambling in the Philippines, but all operators with a presence in the country are supposed to be licensed through the Philippine Amusement and Gaming Corporation (PAGCOR).
PEZA and PAGCOR share a mission to improve the Philippines' economic outlook. Both entities generate substantial revenue for the country's federal government, with the gaming regulator the largest contributor of tax dollars only their Bureau of Internal Revenue, and Bureau of Customs.
"It's a good compromise," Plaza explained. "We want to support the program of the president, especially when what he is really after is the social funds."
About 70 percent of all PAGCOR revenue channeled to federal coffers is earmarked for social programs to cover expenses the Philippines' most impoverished and conflict-afflicted and areas.
PEZA Under Fire
PEZA has recently taken some heat for its role and supposed responsibility for the country's national tragedy at the Resorts World Manila casino earlier this month. After a gambling addict with an assault rifle entered the casino and lit gaming tables on fire, killing 37 people, authorities have sought to identify who is responsible for safety and security lapses that made the devastation possible.
PAGCOR has since suspended the property's gaming license, essentially shutting down the casino indefinitely, or at least while an investigation of fire safety compliance and security protocols is ongoing.
Current Justice Secretary Vitaliano Aguirre II is pointing fingers at one senator who put the casino's fire safety under the oversight of PEZA. Aguirre blames Sen. Leila De Lima's poor judgement in allowing Resorts World to operate without a proper fire evacuation plan, which contributed to the deaths, and for passing fire-inspection authority on to PEZA.
De Lima was Aguirre's predecessor, serving as justice secretary from 2010 to 2015, and is currently in jail for her public opposition to Duterte's drug war tactics.
"My message to Secretary Aguirre is this: Just do your job. Stop blaming me," De Lima said in a statement. "Sooner or later, people will realize that your, and your entire department's sole accomplishment is persecuting and putting me in jail."
Similar Guides On This Topic