South Dakota Online Sports Betting Dead for 2023, Protecting Deadwood Overrides Effort
Posted on: February 21, 2023, 10:07h.
Last updated on: February 21, 2023, 10:21h.
South Dakota online sports betting efforts are dead for 2023 after a majority of House lawmakers in the Pierre capital said the state's commercial gaming industry is to protect the vibrancy of Deadwood.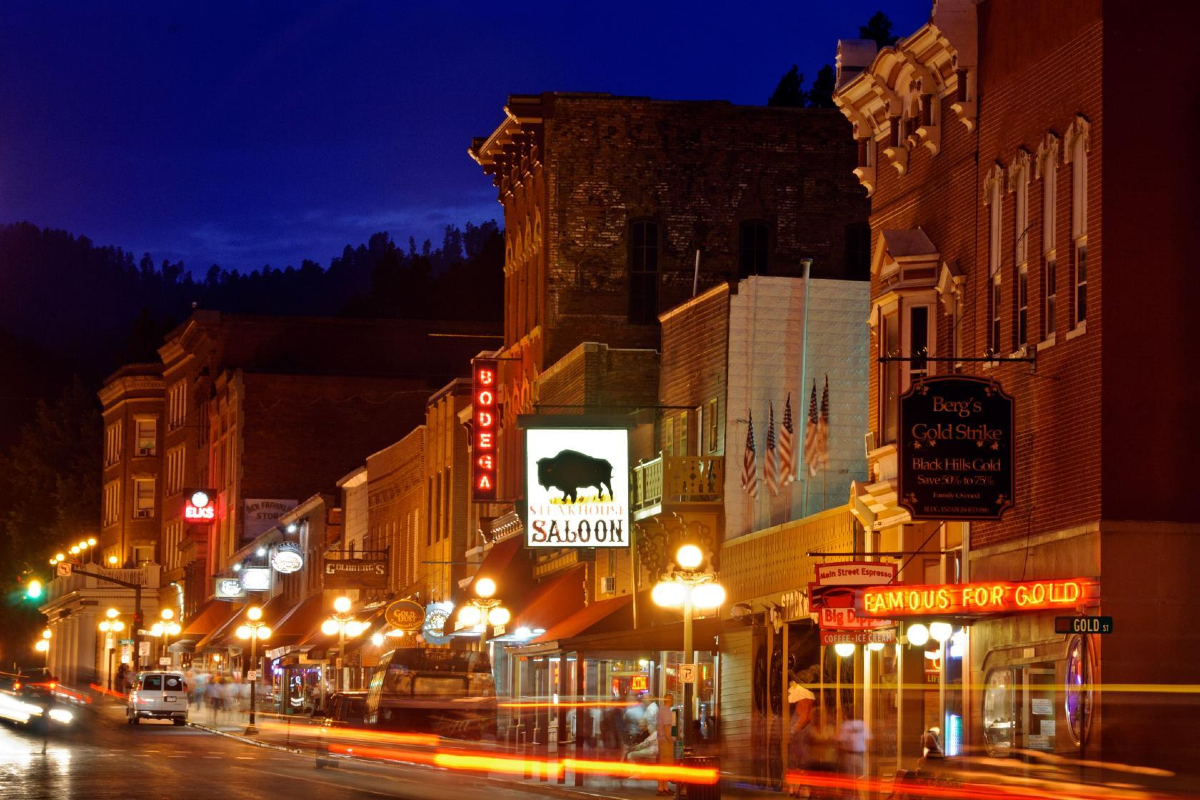 Sports betting and casino gambling are legal in South Dakota, but bets can only be wagered in person at licensed sportsbooks inside Deadwood casinos or at gaming facilities on tribal lands.
State Rep. Greg Jamison (D-Lincoln, Minnehaha) introduced House Joint Resolution 5006 earlier this month. The statute sought to allow South Dakotans to decide whether online sports betting should be allowed in the Mount Rushmore State through a ballot referendum.
In states where both in-person and online sports wagering is permitted, the bulk of the betting action is facilitated over the internet. Without the online betting component, supporters of HJR 5006 argued, South Dakota isn't reaping the full financial benefit of having legal sports gambling. They also contended that by prohibiting online sportsbooks, illegal offshore bookmakers are thriving.
"The money that is generated online today is getting lost out of state," Jamison said on the House floor before his legislation went up for vote.
After narrowly passing the House Commerce and Energy Committee by a 7-6 vote, Jamison's online sports betting effort met its fate when the full House voted 41-28 against the joint resolution.
Consumer Protections
Jamison and other online sports betting supporters said the legislative effort wasn't just about the money, but also consumer protections. The offshore sportsbooks that target bettors in states where online sports betting isn't allowed don't pay taxes and tend to look the other way when it comes to responsible gaming.
Offshore websites and unlicensed operators don't care about any addiction issues that happen with sports betting," said Garrett Gross, the president and co-founder of the Dakota Gaming Group. Gross' company operates the Betkota Sportsbook at the Midnight Star Casino in Deadwood.
Gross said South Dakota was once a leader in legal commercial gambling along with Nevada and New Jersey. But that is no longer, as the state has fallen behind the times when it comes to gaming and technology.
"I don't want to be number one," countered state Rep. Carl Perry (R-Brown). Norman Woods, another online sports betting opponent, is the executive director of the Family Heritage Alliance. The nonprofit is a conservative Christian advocacy that says more legal gambling channels will lead to more gambling activity.
"I don't think anyone would contest the idea that if you turn something from illegal to legal, more people are going to do it," Woods declared.
Betting Regulatory Violations
Sports betting in Deadwood began in September 2021. Each of the historic Gold Rush town's 17 brick-and-mortar casinos is eligible for a sportsbook license in exchange for a $5,000 fee.
The town was previously home to 18 casinos before Mustang Sally's saw its gaming privileges stripped last October. Last summer, a state employee working for the South Dakota Commission on Gaming (SDCG) tipped off the agency that Toby Keehn, the owner of Mustang Sally's, was regularly calling in his bets to his Main Street restaurant, bar, and casino.
One of Keehn's employees made the wagers on his behalf through the casino's on-site sports betting kiosks operated by Internet Sports International.
Proxy betting is illegal in South Dakota. People found guilty of proxy betting face a Class 6 felony that's punishable by up to two years in prison and a $4,000 fine. The SDCG rescinded Keehn's gaming license as a result of the regulatory infractions.
Mustang Sally's isn't the only sportsbook to have been found out of compliance.
The BetMGM Sportsbook at Tin Lizzie's, Gold Dust Sportsbook, and BetMGM Sportsbook at Cadillac Jack's were hit with regulatory fines in 2021 for accepting prohibited bets above $1,000.