South Carolina Horsemen Renew Calls for Betting Ahead of Aiken Steeplechase
Posted on: November 9, 2023, 12:35h.
Last updated on: November 8, 2023, 05:06h.
Horsemen in South Carolina are renewing calls for state lawmakers in Columbia to pass legislation to allow pari-mutuel wagering on horse races when the legislature next convenes in January 2024.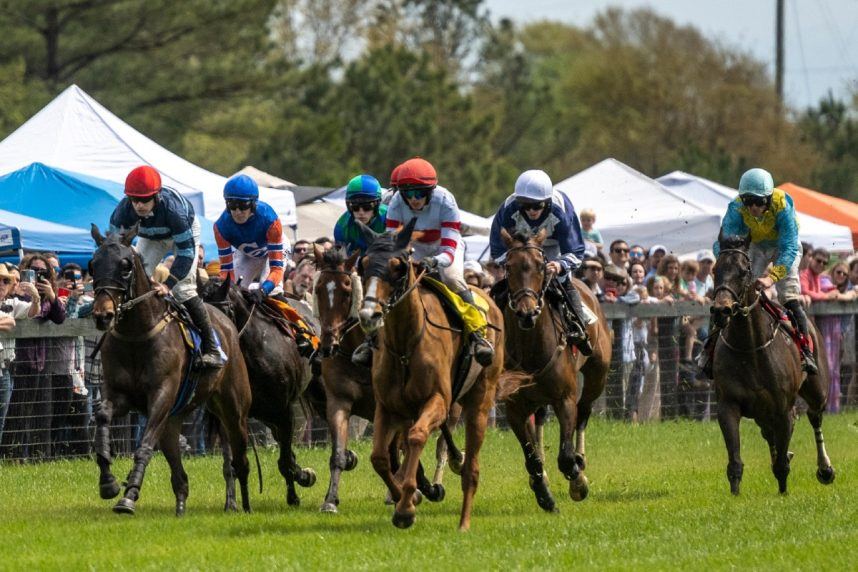 South Carolina is one of the most restrictive states when it comes to gambling. The state only allows lottery gaming and charity raffles. There are no commercial or tribal casinos, sports betting and pari-mutuel wagering remain illegal, and iGaming is banned.
The last time gaming laws were amended came back in 2000 when voters approved a statewide referendum authorizing the South Carolina Education Lottery. More than two decades later, as the 2023 Aiken Fall Steeplechase races approach, calls for allowing people in the Palmetto State to at least bet in pari-mutuel ways are being renewed.
The Aiken Fall Steeplechase is annually one of the marquee horse racing events on the South Carolina horsemen's calendar.
This is already going on in the state of South Carolina, just by really intelligent people who know how to make their phone think it's somewhere else," Frank Mullins, president of the Aiken Steeplechase Association, told NBC 26 in Aiken. "There's a lot of money that's being wagered in South Carolina, but we don't get a cut of it, and we don't regulate it."
Pari-mutuel wagering differs from fixed-odds sports betting in that the final payout isn't determined until the pool is closed. Pari-mutuel bettors are betting against one another, not the house. Pari-mutuel facilitators take a small percentage of the pool and distribute the remainder equally to winning bets.
Online Pari-Mutuel Bill Has House Support
Earlier this year, state Rep. Russell Ott (D-Calhoun) introduced House Bull 3514. The bill seeks to allow anyone aged 21 and older who is physically located inside South Carolina to make pari-mutuel bets on horse races via the internet. The measure would also permit in-person pari-mutuel wagering at licensed horse racetracks and events like the Aiken Steeplechase.
Ott's bill gained House support in April by a 55-46 vote. The measure stalled after being directed to the state Senate where conservatives refused to take up the expanded gaming matter.
Hardline Republicans, including South Carolina Gov. Henry McMaster, are adamantly opposed to expanding gaming and say such efforts go against South Carolinian values. McMaster last year during his reelection campaign pledged to veto any bill seeking to expand gaming during his tenure. His tenure, following his 2022 election win, runs until January 2027.
'Keep Talking' Betting
Mullins says pari-mutuel wagering would provide critical revenue for the horsemen. Ott's bill suggests imposing a 10% tax on pari-mutuel wagering proceeds.
The tax money would be allocated to a newly established Equine Industry Development Fund. The fund would be used "to provide grants to promote and improve the equine industry in the state," the bill reads.
Mullins says that while the odds are likely long of a pari-mutuel and/or sports betting bill passing, he's encouraging horsemen and sports fans who want the legal right to bet to continue making their voices heard.
"Just keep talking it up. If you see a legislator, take it up. Write a letter to the governor," Mullins said.