Social Media Games Approved for Real Money NJ Online Play
Posted on: October 17, 2014, 05:30h.
Last updated on: October 17, 2014, 12:00h.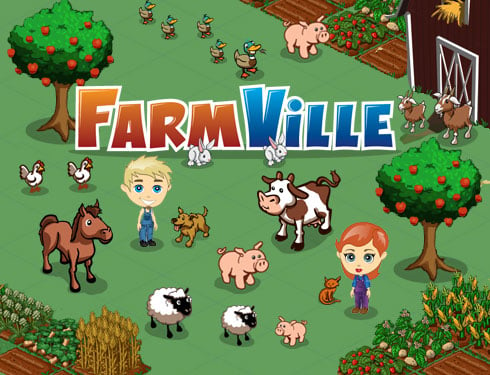 Social media games like Words with Friends and Candy Crush could be the surprising next big moneymaker for New Jersey online gamblers, if the state's Division of Gaming Enforcement (DGE) has its way.
The DGE has announced it will now be accepting submissions for skill-based and social games from developers and that it is eager to establish a regulatory framework that will enable such games to be incorporated into online and land-based operations in the state.
While revenue from traditional slots has dropped off in recent years, social gaming has grown into a global multibillion dollar industry over a similar period of time and the DGE clearly views the trend as a means to reviving New Jersey's flagging land-based casino industry, while boosting the online sector.
There was much talk at the recent G2E gambling industry summit in Las Vegas of the state of the slot machine industry and a general acknowledgement that it needs to adapt and modernize in order to appeal to a new generation of players.
Young people tend to eschew traditional slots in favor of other forms of entertainment, and there's a growing sense that the adoption of skill gaming and social games, such as Candy Crush Saga and Farmville, in a casino context may be the answer, particularly the idea of a new kind of slots/skill-gaming hybrid.
New Jersey First
The DGE has emphasized that it wishes to move forward quickly with this initiative, banking that being the first into the market will give it the edge it has lost to its competitors in neighboring states in recent years.
The New Jersey First initiative, which was designed to revitalize the state's gaming and tourism industries, permits favorable treatment for gaming products that are submitted to New Jersey before any other state. The provision allows such products two be rolled out on the casino floor within 14 days of testing and approval.
"The concept of combining skill-based and social elements to a casino game has a broad-based appeal," said the DGE in a press release. "It will appeal to a larger segment of the population and bring more customers to a casino's slot floor or to their Internet website. Social gamers are already familiar with these types of games and would be willing to try them for real-money casino gaming."
Multibillion Industry
A recent study by the company Research and Markets suggests that an average of 200 million people currently play social games online per month, and that figure is expected to double over the next five years. By 2019, the study predicts, the social gaming industry will be worth $17.4 billion.
In 2012, IGT, the world's largest developer of gaming machines, which was recently acquired by GTECH, purchased social casino games developer Doubledown for a deal worth well over $400 million and it must be reasonable to assume that the company has been looking into the viability of social/slot hybrids. For the time being, however, the DGE is accepting submissions from all companies and all developers, as it attempts to rethink and reshape its gambling industry.
"Given the success of our New Jersey First program over the last three years, we have the fastest time to market for electronic gaming equipment anywhere in the country," said DGE Director David Rebuck. "The Division is authorized to implement this approach and move forward with products. Bring your innovative skill-based games to New Jersey and we will work with you to get them approved quickly."