Soccer Leagues And Gambling Industry Denounce Federbet
Posted on: June 4, 2015, 05:59h.
Last updated on: June 4, 2015, 06:04h.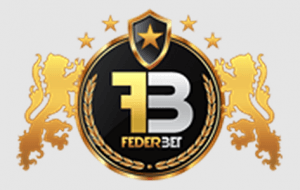 Federbet, the mysterious Brussels-based "sports integrity" firm, has once again caused a stir by a publishing series of apparently wild allegations about match-fixing in European soccer leagues.
The company's annual report lists myriad games played in leagues all across Europe, from Sweden to Portugal, which it claims have fallen prey to the corruption of Asian betting syndicates.
The problem is, it doesn't offer any evidence in support of its claims, just hyperbolic and comically stilted imagery about "viruses" and "antibodies."
"The chronicle of shocking news from recent weeks confirms that the phenomenon of match fixing has taken even more alarming dimensions," warns the report, before offering a list "fixed" matches without explanation of the methodology used in detecting these matches.
The facts that are detailed in the report, meanwhile, are from match-fixing scandals that have previously been exposed and are in the public domain.
What is Federbet? 
Why does this matter?
Well, for a start, soccer has enough to worry about at the moment, not least the behavior of its international governing body, without Federbet muddying the waters.
Also, sports integrity organizations, such as Federbet claims to be, are important.
These organizations use sophisticated technology to monitor and analyze the global betting markets and rely on the cooperation of betting firms around the world to report any suspicious betting activity they uncover.
Neither the betting industry nor the sports monitoring experts no anything about Federbet.
But last summer, Federbet somehow found itself addressing the European Parliament, espousing its theories about widespread match-fixing on the big stage.
Its assertions then were slammed by sporting bodies, as well as the French and Italian gambling regulators, as being completely unfounded.
Organization Steeped in Secrecy
Khalid Ali the secretary general of the European Sports Security Association (ESSA), which works with over 20 major sports bodies to root out corruption, was even more scathing.
"No one within the European regulated betting industry is aware of who Federbet are or what they represent," he said. "They appear to be an organization steeped in secrecy…"
"Establishing corruption is a multi-sector partnership activity involving a widely understood protocol with sporting bodies and regulatory authorities which Federbet is ignoring. Only in co-operation with those other stakeholders can full and proper investigations take place which can then determine whether corruption has occurred… Promoting unfounded allegations can wreck careers and the confidence in both betting markets and sporting events with serious economic impacts."
Liga Portugal, which Federbet criticized heavily in its report, said that the firm was absolutely "not a body that oversees the online betting industry in any official capacity," but was a lawyer acting alone who had unsuccessfully attempted to offer its services to the league for "absolutely unaffordable amounts."
Liga Portugal said it had reported its concerns to the police.