Showboat Atlantic City Hosting Weekend Millennial Expo Throughout Summer Months
Posted on: April 11, 2017, 01:00h.
Last updated on: April 11, 2017, 10:11h.
Showboat Atlantic City is going all-in on the millennial. Starting Memorial Day weekend and repeating every Friday, Saturday, and Sunday throughout the summer, the hotel-only property will host an experimental gaming expo in its renovated 150,000-square-foot convention space.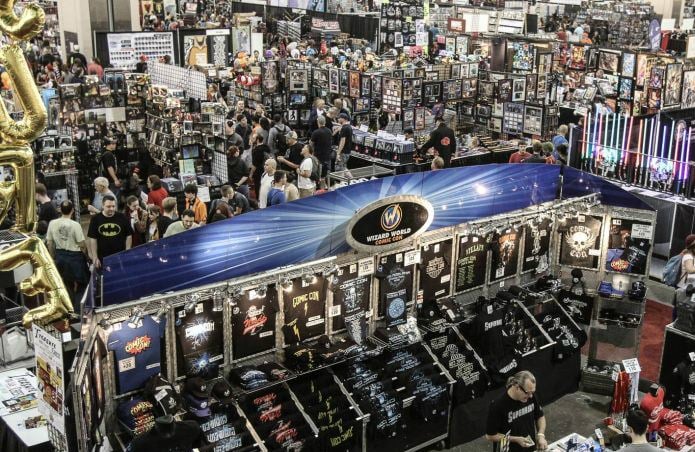 Dubbed the Atlantic City Fan Xpo (ACFX), the weekly event will bring esports, video games, innovative gaming machines, cosplay, and anime together under one roof. A total of 14 weekends and events will run through August.
Aiming to become a millennial playground of sorts, each weekend of ACFX will come with a specific theme, but the millennial will remain the primary focus throughout. In addition to the convention center space, ACFX will also takeover the former 3,000-seat House of Blues theater to hold live esports tournaments.
Much of the details are still being ironed out, such as speakers and meet and greet opportunities. Ticket costs for patrons are also being finalized.
"Gamers and esports is the largest sport in the world," Showboat Atlantic City owner Bart Blatstein opined in a release that was obtained byThe Press of Atlantic City. "It (ACFX) will evolve over time and grow organically."
Showboat Changes Tune
Caesars closed the New Orleans-themed casino resort in June of 2014 despite the property still turning a profit. The building was sold to Stockton University that December for $18 million, with the plan to transform the hotel into a dormitory and educational building for students.
Legal obstacles, mainly stemming from neighbor Carl Icahn's opposition to having students housed next to his then-owned Trump Taj Mahal, derailed the college's plan. Stockton sold the Showboat to Blatstein in January of 2016 for $23 million.
The Showboat reopened last July as a hotel-only facility. Blatstein showed little interest in trying to resurrect the gaming floor, opting instead to make the property a family friendly destination free of the typical nuisances that comes with a casino.
The child and pet-friendly hotel no longer implements a resort fee on guests who book through its website, and packages have been geared towards non-gaming activities. But with weekend gaming expos taking place throughout the summer, Showboat hotel guests will be swarmed with hundreds of teens and 20 and 30-somethings attending ACFX.
No Money Down
The Atlantic City Fan Xpo will be a non-gambling environment. Though esports competitions will take place, not unlike those at the recently opened esports arena in downtown Las Vegas on Fremont Street, wagers on outcomes won't be permitted.
While Nevada has passed esports gaming regulations, New Jersey hasn't. And regardless if the state had passed laws on the emerging gaming market, Showboat Atlantic City doesn't have a current gaming license.
Instead, the ACFX is likely a testing incubator for Blatstein to see whether esports and the other welcomed industries to the expo are as popular as the hype they're generating. Gaming companies recognize the importance of attracting the all-mighty millennial to their casinos, but are still trying to learn precisely which new technologies will get them in the door.
ACFX will presumably attract peering eyes from numerous Atlantic City and regional casino companies that are hoping to learn about the habits of the next gaming generation.